Your employees deserve recognition for the work they do to keep business moving forward every day. Whether the business itself is just starting off or it's been around for decades, employee anniversaries should get some attention. You could have a celebration in the breakroom with cake and drinks, and you might consider framing an important picture or certificate. Personalized gifts in Santa Clara and San Jose remind your employees that you notice them . Read on for some more ideas for honoring employee anniversaries.
Having a Celebration
It's not every day that you reach an important milestone in your career, and it's nice to know that everyone else appreciates your hard work. The longer an employee is with a given company, the more he or she does to shape the brand's identity by working conscientiously and consistently. Every five years is a clear benchmark, and each one is significantly more impressive than the last, so don't forget to celebrate when someone hits 20 years in the business. If you run a small business that's just starting off, small yearly anniversary celebrations can help boost morale and assure your employees that you notice their feats. Simply bringing cupcakes to the office can be enough recognition to make your employees happy.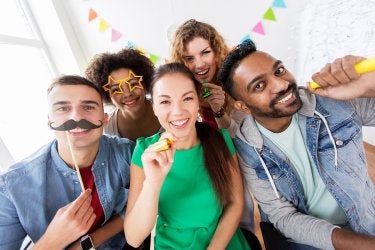 Acknowledging Accomplishments
An employee that works with the same company for years and years will probably rack up a few accomplishments over that time. Take some time out of the day to make note of what the employee has done for the company on the day you celebrate his or her anniversary. This teaches the rest of the team about work that this person may have done behind the scenes, that their colleagues might not have known about. Make the anniversary more special by discussing what it means to the company.
Giving Personalized Gifts
Everybody likes getting presents, and some people have never been given a personalized gift before. Trophy engraving and custom frames are more thoughtful than standard gifts that are given out to everyone on their work anniversaries, so get creative.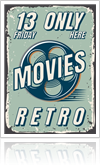 Taking preventative steps to protect your poster will make it last a lot longer. People typically use poster frames in Santa Clara and San Jose to prevent their collectables from losing any value over the years, and the custom frames will also add to their aesthetics when you hang them up. You want your poster to pop off the wall and grab your eye, but you must decide how to fit it among your other posters without compromising your design scheme. If you need help choosing a frame for your collectable movie poster, continue reading.
The first thing you should do when choosing a frame is measure the poster you intend to hang so you can find the right size. Then think about the width of the frame and how it will affect the appearance of the poster when it's put up on the wall. The frame acts as a border, so look at the existing border of the poster and make sure you don't cover up anything important. The frame also adds a new aesthetic element with its color and texture. Think about the color of the supporting wall and try out a few options.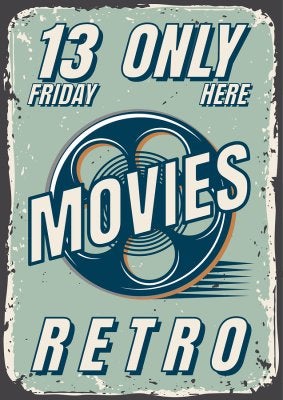 Every season you spend on a sports team will leave you with more and more memories, and tangible items like sports awards and cup trophies in San Jose and Santa Clara give you something to remind you of your experiences. If you're planning on giving out sports awards at the end of the season, find a nice sized spot for your event. It's nice when a coach, parent, or team captain gives a speech to wrap up the season and acknowledge the many accomplishments made, and of course you'll want to take pictures. Read ahead for some end-of-season event planning tips.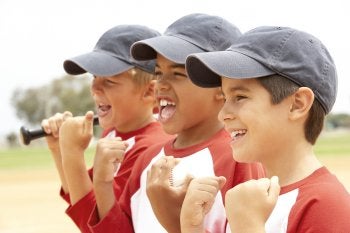 Size Out Your Location
Decide what kind of celebration you want to have at the end of the season. A pool party at one of the parents' houses can be fun for the whole team, but hosting a sports awards ceremony in an auditorium can make the kids feel more grown up. You could also bring the team to a restaurant, a park, or any number of other locations. The key is to consider the size you need. It's easy to find enough space for a single soccer team, but if you're throwing one event for the whole league, your options are a bit more limited.
Give a Speech
For young athletes, each season becomes more competitive as kids develop their motor skills and their understanding of the game. Some teams are comprised of most of the same players each year, while others have a great deal of turnover. Have a coach or referee talk about how the season went, which players showed improvement over previous years, and who has overcome adversity with their commitment to the game. Personalized trophies and customized gifts also make the event more special for the players and parents alike.
Offer Photo Opportunities
Kids make some of their first friends on sports teams, and they may last a lifetime. Encourage parents to take pictures of their kids and their friends and organize group pictures of the whole team that parents can take and frame.

As a longtime coworker and friend, you probably have to lot to say about your colleague's retirement. In addition to picture frames and other personalized gifts in San Jose and Santa Clara, a speech can show your fondness and appreciation for the time you've spent together. Watch this video and learn how to make a retirement party speech.
A retirement party gives a retiring individual one last hoorah to celebrate his or her career. Whether you have been selected to give a speech or you volunteered, remember to keep it light and fun while still saying what you feel should be said. Try not to overthink your speech. If you were good friends with the person who is retiring, talk about memories you've had together and how the person has inspired you to be better at your job. Then you can call for a toast at the end of your speech.

Not every company thinks to give out corporate awards in San Jose or Santa Clara, but it's a great way to show your employees that you recognize the great work they've done. You can give them out every quarter, every year, or at the end of a particularly busy stretch. You can even set up a ceremony dedicated to giving out personalized awards. In this case you'll need to find a suitable location, have someone physically present the award and say a few words, and create custom corporate awards for employees to take home or keep in their offices. Here's a closer look at these tips for planning a successful corporate awards ceremony.
Pick a Location
If your whole team spends most of the time in the office, it'll be a nice change of scenery to host the corporate awards ceremony offsite. Start by looking for a venue that is convenient for everyone to get to—some people have a long commute to work as it is, so make sure the location works for everybody. Additionally, you'll need a venue that is appropriately sized for the number of people that will be attending the ceremony.
Prepare a Presentation
A corporate awards ceremony should be more like a formal dinner than a buffet, so don't just leave the awards on a table for people to pick up themselves. Instead, have someone lead the event and give out the awards individually. This gives you the opportunity to explain why each person received the award they did, which makes the whole experience more personal and engaging. Employees will be more appreciative when they understand exactly why they received the award, because they'll recognize the thought that you put into it.

Create Custom Awards
Every awards ceremony should include actual tangible awards that you can give out to your employees. You can use cup or bowl trophies or glass awards, or you could print out certificates that name the recipient and the nature of the award. If you do print out certificates, be sure to have them framed so they're presentable.

Young children love getting personalized trophies in San Jose and Santa Clara, because it makes them feel accomplished. When you get older, you might round up a significant collection of personalized awards as you continue to achieve on the field, the ice, or the court. There is one person on the team who doesn't always get the recognition he or she deserves, however, and that's the coach. No matter the level of competition, the coach is always there to help athletes improve their games and take the next step to become a better player. If you have an athletic mentor you'd like to thank, read on and present your coach with a customized plaque .
The coach is the person who makes the decisions for the team, and it's his or her job to help athletes continue to develop and learn more about the game. If you agree that your coach is just as deserving of an award as you and your teammates are, consider creating a customized plaque. You can have everyone on the team pitch in to give your coach something to remember the experience by. The plaque could include the coach's name, the team name, and the year of the season.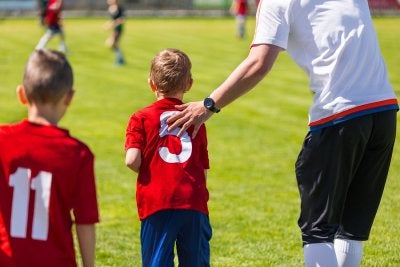 It's natural to want to talk about and show people the things that mean the most to you, and your baseball card collection might fall into that category. You also want to keep your collection in prime condition, and handling the cards too frequently or roughly will lower their value and their aesthetic qualities. Custom shadow boxes in San Jose and Santa Clara are distinctive frames that let you show off your collection without worrying about it being damaged. You still might want to put your cards in sleeves and decide how you want to organize them before you put them in the shadow box. Think about the best place in your house to display your baseball cards and custom frames, and continue reading for more on preparing your collection for shadow box storage.
Consider Protective Sleeves
Even though your cards will be protected from the outside when you store them in your shadow box, you might want to take the extra step of putting them in protective sleeves. If you have a particularly valuable collection, then your cards might already be encased in them. Protective sleeves add an extra layer of defense, so you can keep your cards in mint condition. Then you can show them off in your shadow box, but you can still sell them for top dollar if you so choose.
Lay Them Out Beforehand
You don't want to go into your shadow box and keep rearranging your cards, so think about how you'd like to arrange them before you put them in their custom frame. You might display your collection in order of the age of the card, condition of the card, or team that the player played on. There are countless ways you can organize your baseball card collection, so figure it out beforehand so you don't need to keep rearranging.
Choose the Best Display Area
While you're preparing the cards themselves, think about where you want to put up the shadow box. You might post your collection up in your sports room, your man cave, or even your office.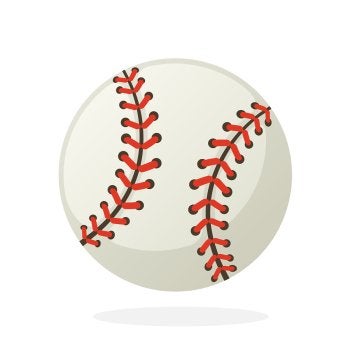 You've got all these bowl, but how do you show off your sports awards in a way that fits in with your design? A trophy shelf is a tasteful way to recognize your accomplishments and display the awards you've received in acknowledgement. Watch this video for tips for creating a DIY trophy shelf.
After donning your safety glasses, cut down a sheet of MDF to the size you want your shelf to be. Add a layer of primer and then paint it the color of your choice using a sponge brush. Take a baseball bat and split it vertically in half, and then cut them horizontally to match the height of your shelves. Then you can put up your L brackets and mount your shelves. Nail the bats to the wall so they look like they're split by the shelves, and put up your trophies.

If you have a piece of artwork that is meaningful to you, it's only natural that you want to take good care of it. Buying a frame for your artwork will not only help to preserve it, but can also serve to enhance its appearance. To ensure that your frame is a proper fit, it's a good idea to invest in a custom frame . Here's what you should know about framing your artwork, so you can put it on display in your San Jose home.
Choose a quality material.
It's important to work with a trusted frame store to find a durable frame that will hold up well over time. Some of the most popular materials for picture frames include wood, metal, and even glass. Whatever type of material you settle on, make sure that it's appropriate for your artwork. For stark and simple artwork, for example, you might want to pick a minimalistic metal frame that will not distract the viewer.
Keep the surroundings in mind.
It's entirely likely that you already know which room of your house you're planning to place your artwork in, so it's smart to try to imagine what it will look like there. Look at the décor of the room, the color of the paint, and even the amount of light that the room receives. Think about your own visual sensibility, and what you're hoping to achieve. This should have an influence on the color and style of the custom frame that you settle on.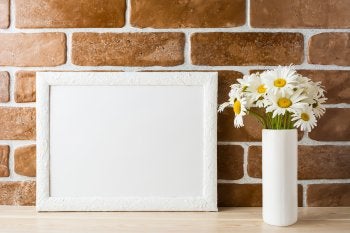 Measure your artwork first.
Before you go to a frame store, make sure that you know the precise dimensions of your artwork. This will enable you to order a custom frame that will not be either too big or too small for your needs. If it's not impractical, you may even want to bring the artwork along with you when you go to the store.

If you're planning a retirement party for a work colleague or employee in San Jose, you may be struggling to think of some ways to make the occasion really stand out. After all, retirement is a major step, and you want to make sure that the party is fun and memorable for everybody. Fortunately, it's not at all impossible to throw a thoroughly enjoyable party—as long as you know how to plan one. Here are some ideas to get you started:
Buy a personalized plaque.
If you want to honor somebody who has worked hard for many years and provide them with a permanent memento of their time with your organization, one of the best ways to do it is to have a special custom plaque made for them. The plaque can be either serious or humorous in tone, and it can be designed to be mounted either vertically or horizontally in the person's home. Make sure to have the plaque ordered well ahead of time, so you'll be sure to have it by the time of the party.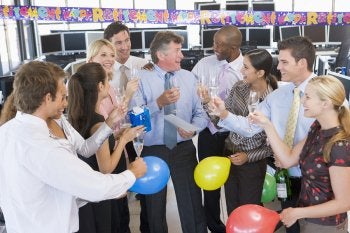 Pass around a blank book.
Before the retirement party, buy a blank book and have everybody at your organization write a special message for the guest of honor inside. The messages can be either long or short, personal or formal, funny or serious—it's all up to each individual. The important thing is that the person who is retiring will have something to remember all of his or her colleagues by.
Prepare a PowerPoint presentation.
While PowerPoint presentations might sound like something you would want to reserve for a work meeting, these presentations are actually a great way to celebrate somebody's achievements. You can prepare slides that show highlights of the guest of honor's career with your organization, including photos and dates, and have the presentation running in the background during the party.
Archives
2018
2017
2016
2015
2014