When customers call a company to ask a question, leave a comment, or voice a complaint, they want the person on the other end to be kind, knowledgeable, and respectful. Framing your responses in a way that makes the customer feel comfortable and listened to is key when it comes to customer service. If you notice that an employee has been going above and beyond to do a great job, make sure you acknowledge this behavior so that it continues. This makes your brand look better and your customers feel happier, and personalized gifts in San Jose and Santa Clara show your employees that you notice . Here's more on why all employers should reward exceptional customer service.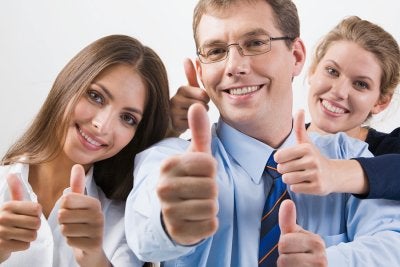 Positive Reinforcement
If you think about the brands, businesses, and corporations that you respect, you'll probably realize that they've all treated you well and given you a satisfying customer service experience. To make sure your customers get the same quality treatment, you need to make customer service a priority. When you notice that one of your employees is going above and beyond to help your customers out, make it a point to reward that individual. This can be with a personalized gift, a glass award, or even a cup trophy. Any kind of token can show that you recognize the employee's commitment to the team.
Better Customer Experience
Customer service is what keeps people loyal to your brand. When your employees realize how seriously you take customer service and are rewarded for their prowess in the area, they will offer customers better experiences. This helps your team practice handling questions, comments, and problems in a controlled manner, and it ensures that your customers have the best experience possible when they work with your company.
Plethora of Options
In addition to being worthwhile, recognizing your employees for their exceptional customer service savvy is easy. You can hold corporate awards on a regular basis and acknowledge each team member for his or her efforts, or you can spontaneously give out acrylic awards for going outside of the job description to take care of your clientele.

Athletes live for their sports, and many of them are much more concerned with sports awards and cup trophies in San Jose and Santa Clara than they are with fame or money. Each sport has a few of its own awards that acknowledge teams or individuals for their collective or personal success on the field, court, or ice. Watch this video for some of the most prestigious trophies in sports.
Every hockey fan should have 3 trophies on their radar: The Conn Smythe, the Stanley Cup, and Olympic Gold. The Conn Smythe Trophy, named after the legendary Maple Leafs player, goes to the individual deemed most valuable to his team during the NHL playoffs. The Stanley Cup has been awarded since 1893, to the team that wins the NHL playoffs. The current Olympic tournament is just a year younger, and Olympic Gold is the epitome of an iconic sports trophy.

Many parents have strong feelings about awarding participation trophies and sports awards to children who completed a sports season rather than won a championship. According to the clinical counselor in the attached video, though, these sports awards can be a great motivational tool for young children. Let's take a closer look at the value of sports awards in San Jose and Santa Clara youth sports.
Participation awards, such as cup trophies, given to young children can help them strive for even bigger and better trophies. When these children see their peers earning larger sports awards for winning a championship or being the team's "Most Valuable Player," then they see the possibilities they can achieve by sticking with the sport. This is a great benefit that can help children understand the value of continually becoming stronger and better in their chosen sport or field.

Vintage movie posters are inspiring to look at and fun to collect. However, they must be framed and preserved properly to ensure they maintain their clarity and value. Your local framing store will be the best place to learn how to properly protect and preserve your posters . San Jose and Santa Clara's framing professionals can suggest the right supplies and techniques to combat the common elements that can destroy your collection. Let's take a closer look at the steps you need to preserve your vintage movie posters.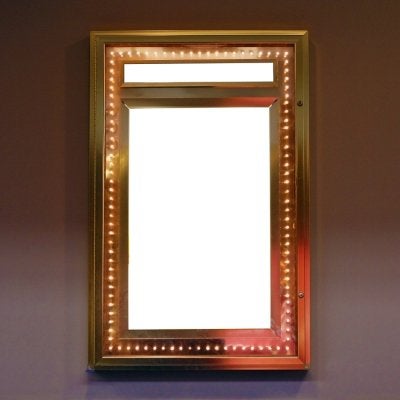 Understand Damaging Elements
There are certain enemies of vintage posters and artwork, such as moisture, light, and pests. These elements can cause extreme damage to any type of collection, so it is important to understand the different destructive elements and how to combat them. Moisture, humidity, heat, pests, light, and acid are the most common forces that may damage your vintage poster collection. You can prevent many of these damages by storing your collection in dry, climate-controlled areas and display them using the proper supplies.
Use the Correct Supplies
There are several ways to display your poster collection, but the posters must be displayed with the correct supplies found at your local framing store. Protect your movie posters by framing them with acid-free materials and protective display glass. These materials can prevent damage from higher acid backing, light exposure, and extreme temperatures. Keep your poster frames out of direct sunlight and away from high-humidity areas. Do not use heat or adhesives to mount your posters. Only use sturdy nails or hanging supplies recommended by your framing store.
Work with Professional Framers
Your local framing store is going to offer the greatest amount of help and supplies to properly preserve your vintage movie posters. Professional framers have experience and knowledge in different framing techniques and supplies to protect various types of artwork. They can also recommend the right frame and mat colors to match each poster and your interior décor. This knowledge and experience will help preserve your poster collection for years to come.

There are several ways to celebrate your employees' achievements. You can offer free food, give personalized gifts , or award extra time off. These simple ways of celebration will show your employees that you recognize their efforts and appreciate the hard work they bring to the office every day. Read on to see how free food and personalized gifts in San Jose and Santa Clara are the perfect ways to recognize employee achievements.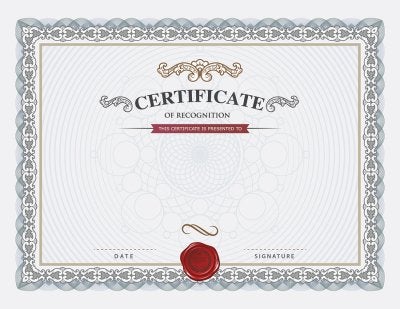 Offer Food
Free food is almost always a welcome sight at work, so it is a great way to show appreciation for your employees' achievements. You can surprise them with sweets, snacks, or pizza. You may also consider having lunch catered at the office or taking your team out to a nearby restaurant.
Give a Gift
Personalized gifts—like a custom award or engraved business card holders—are great ways to show each of your employees that you notice and appreciate their contribution. You can commission personalized trophies or framed certificates that specifically state the reason for the award. You may also prefer to give everyone the same gift, such as a clock or pen holder, to celebrate a big sale or team achievement. This is a great way to personalize your celebration.
Plan an Outing
Your employees may also appreciate a break from the office to enjoy a team outing. This planned outing does not have to be business-related. Your employees will appreciate a family picnic event. However, you can also plan a team-building excursion to give employees time away from work, while still working on being a better team. Team-excursions may include cooking lessons, ice skating lessons, or hiking.
Award Time Off
Your employees will always appreciate extra time off. If they meet a large sales goal or complete a big project, then consider awarding paid time off during the following week. You may also offer a coupon that allows each employee to choose the day they would like off or choose when they would like to leave early.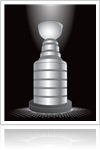 Athletes hone their craft for the fans, the success, and of course, the sports awards . Young athletes grow up dreaming of their favorite cup trophies and bowl trophies in San Jose or Santa Clara, hoping to win them one day when they get older. Some sports awards are more famous than others, but they all come with their own history. The Stanley Cup, the Heisman Trophy, and the Olympic gold medal are some of the more famous awards that sports can offer. Keep reading for a look at the world's most famous sports awards.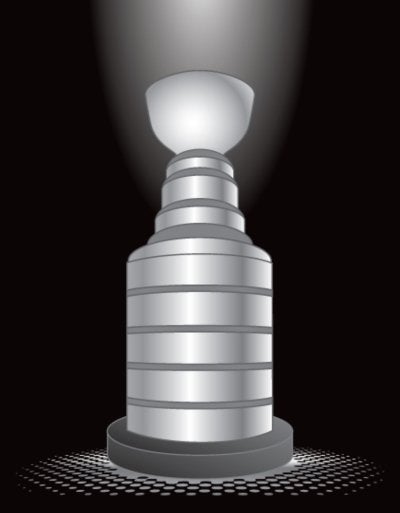 Stanley Cup
When it comes to sports awards with rich histories and backstories, the Stanley Cup often comes up. This award goes to the team that wins the playoffs in the National Hockey League, although it was not always associated with the NHL. It has been awarded for more than a century, but it made its way to the NHL in 1926. The names of each player on the winning team are inscribed on the cup at the end of each postseason, and more rungs are added to the base as necessary. The Stanley Cup has been used in a few strange ways during the 100-day period that each winning team has to spend with the cup, including for baptisms and feeding dogs.
Heisman Trophy
If you are determined to be the best player in college football, you'll receive a sports award called the Heisman Trophy. In addition to the implications associated with winning this award, athletes enjoy the physical appearance of the trophy. The Heisman features a statue of a football player with his arm out, which has become an iconic image. The Heisman was first awarded in 1935 and is still awarded today.
Olympic Gold
Winning an Olympic gold medal is one of the most satisfying feelings in sports, and the prestige speaks for itself. Unlike the Stanley Cup, those who win an Olympic gold medal get to keep their sports awards for themselves. Since countries from all over the world compete in the Olympics, winning a gold medal is a testament to an athlete's dominance of the sport.
Do you feel stuck while trying to decide on the best trophy style for your team? If so, then consider the many advantages of choosing custom cup trophies in San Jose and Santa Clara. For several reasons, it's hard to go wrong when you select these popular sports awards.
While receiving any trophy can be a fun and exciting experience, being presented with cup trophies can provide your team members with a unique sense of pride and accomplishment. These traditional-style sports awards are a long-time favorite among people of all ages. Cup trophies both look impressive and can help create a memorable experience for your team.
In addition to their impressive appearance, cup trophies also offer you a wide range of versatility. These awards come in a number of sizes and styles, and can also be customized with a base and engraving of your choosing. No matter the ages of the recipients or the purpose of the award, cup trophies can be an excellent choice.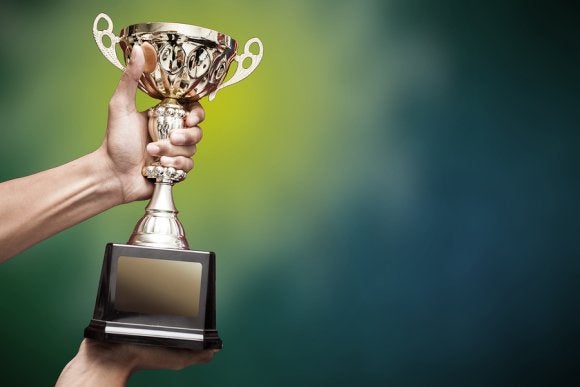 Archives
2018
2017
2016
2015
2014