Customized Diploma Frames in San Jose
Display Your Hard Earned Diploma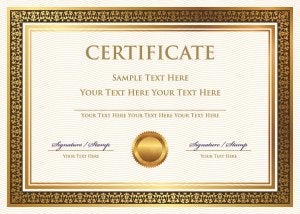 When you have worked hard to receive an award or achievement, wouldn't you like to be able to show it off? Having a quality, custom frame to display your hard earned certificate, diploma, or award can help make you feel incredibly proud of your achievement. JB Trophies & Custom Frames offers a wide selection of custom frames so you can hang your certificate or award with a sense of honor and pride.
We create custom frames for:
High school diplomas
College diplomas
Certificate of appointment
Commendation medal
Special awards
It can be difficult to find the right sized frame for your award. In some cases, you may be able to find the proper size, but the quality may not be up to par with the award you wish to place in it. We can offer you customizable frames made from high-quality materials. Please call us today at (408) 727-9500!