Bronze & Resin Awards in San Jose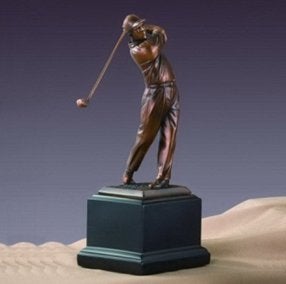 Resin is used in many types of awards. It is an excellent choice if you want fine details in your sculpture. Resin awards provide more detail and at a much lower cost than using bronze itself. We work with the best providers of bronze electroplated resin and wood-like carved resin figurines.
If you need an order in less than 5 business days, please call or visit our store for fastest service.
Visit our photo gallery for examples of our work!