Premier Museum Frames for Sale in San Jose, CA
What is a Museum Frame?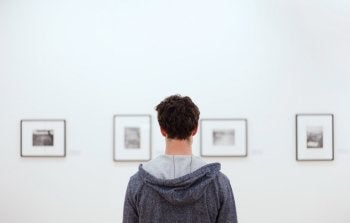 A museum frame, also known as an artwork frame, showcases museum art such as original artwork, canvas painting, prints of artwork, photographs, and more. At JB Trophies & Custom Frames, we have expertly-framed pieces of original art, prints, and images for galleries and museums for years. If you're in the San Jose area and need of museum-quality frames, we've got you covered. We can offer museum art frames in virtually any size. The experience we have, paired with the high-quality materials we offer, will ensure your art is safely encased for years to come. Call today to arrange a consultation.
What Makes Our Museum Art Frames Unique?
In addition to creating museum frames in virtually any size, we can customize all parts, even beyond measurements. Whatever your unique needs and requirements may be, we can bring them to life in an ornate or refined museum art frame. With over 50 years of experience preparing artwork, prints, and images for museum walls, you can rest assured we know what we're doing. Our museum-quality frames are guaranteed to look right at home in any gallery or museum. Stop by and learn more about what makes our museum art frames unique.
We Provide Premier Museum Frame Services
If you own a museum or gallery, you understand the importance of arranging art in a visually-stimulating and aesthetically-pleasing way. Regardless of how many beautiful pieces of artwork you have, if they are not framed or arranged properly, visitors may not receive the full experience they expected. Because of this, JB Trophies & Custom Frames offers a wide range of custom museum-quality frames available in virtually any size and style. Our frames can fit multiple depths of paintings.
Why Choose Us for Museum Frames?
At JB Trophies & Custom Frames in San Jose, museum frames are our specialty. Over the last 50 years, we have framed numerous pieces of artwork for several galleries and museums. Our expert artisans let no masterpiece go frameless. We provide fast, personalized framing services to the community while guaranteeing customer satisfaction in all that we do. Whether you're looking for a custom museum frame or a standardized museum art frame, you can count on us to supply you with the best service, products, and unique inventory in San Jose. To learn more about what we can do for you, contact us today, or stop by to check out our vast selection of museum-quality frames.