Framing in San Jose and Santa Clara is popular because it can help to make your personalized gifts and awards stand out and remain in excellent shape over the years. However, custom picture frames themselves are just part of the puzzle when it comes to arrangement and aesthetic value. Keep reading if you are interested in learning a little bit about how to arrange your custom-framed artwork.
Size
The way you organize your custom frames within your living space can have a major impact on the visual appearance of the room. If you want to impress, you will have to arrange your artwork in a way that allows each piece to work with each other; in many cases, a group of different custom frames may come together to make one larger piece of art. If you have framed custom awards or personalized gifts that vary greatly in size, consider building frames into bigger shapes . In this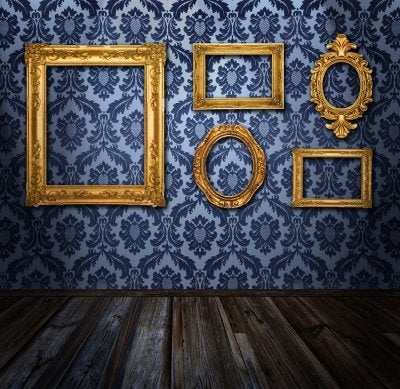 case you can hang four smaller pieces of art in a square or rectangle arrangement next to another single piece that is roughly the size of all four components. This method allows you to create a cohesive array and use art of all sizes effectively.
Lines
The human brain has a tendency to automatically search for shapes, cohesion, and patterns. You can satisfy your mind's demand for regularity by organizing your custom frames according to straight lines. This can easily be done using level shelves, and the end result can be very aesthetically pleasing. Consider using the mantle over your fireplace as a starting point; layer in your custom-framed artwork so that it is neatly aligned. You can compliment this horizontal layout with a vertical aspect by choosing to use tall, thin pieces of art.
Frame Variety
While the art itself is important, the way it is framed can have a distinct effect on the piece as a whole. Try arranging custom frames of different colors, sizes, and materials near each other to see how each piece of art is changed. After some experimentation you may be able to create a much larger work of art.