If you're planning on giving out personalized awards to your sports team, students, or employees, a custom trophy shop in the San Jose and Santa Clara area can offer you many options. Custom awards are appropriate for any age group, and can recognize both group and individual achievements and improvements. They also can help build morale and foster teamwork amongst your employees, students, or players.
For corporate awards, you can choose from high quality options such as glass, crystal, bronze, or acrylic awards or plaques. A trophy shop can offer custom award engraving or acid etching to personalize the awards for your employees and make them a valuable memento of their achievements.
For students or teams, you can choose customized gifts or sports awards like personalized trophies. You can even have custom frames built for certificates or diplomas that you can hand out in an end of the year awards ceremony. Children who are honored for their good work will be encouraged to continue improving.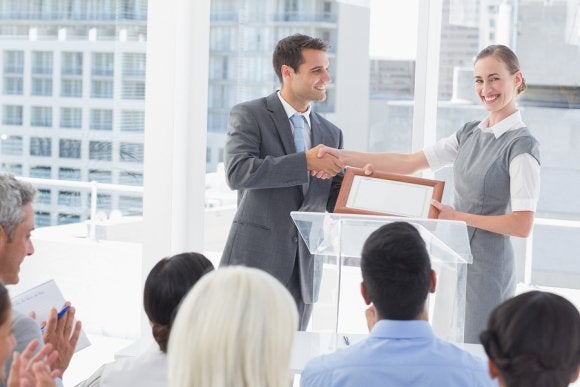 If your child participates in sports, he or she has probably made a few close friends during the season. Not all teams have an end of the season celebration, but it is a great way for the team members to revel in their successes and improvements. If you're interested in planning an end of the season celebration for your child's team, visit a trophy store in San Jose or Santa Clara to pick out some personalized trophies or sports awards for the players.
Plan Far in Advance
Check with your child's coach to see if he or she already has an end of the season event planned for the team. If not, volunteer to plan one yourself. You may not be able to choose the exact date for the party until the team's playoff season is over, but you can begin planning other aspects of the event, such as personalized gifts for the coach and the players,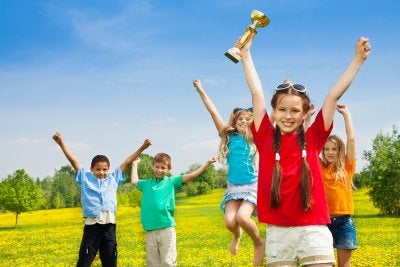 a sports award ceremony with personalized trophies for the players, and invitations for the players' families.
Choose a Venue
If you're planning to hold the party at a restaurant, or at a venue that charges admission, like a zoo or amusement park, speak with the other parents first. If the team doesn't have a budget for parties, you don't want to assume that all of the parents can afford to chip in for an elaborate, expensive party. You may want to consider holding a team potluck at a local park, or having a pizza and ice cream party at a public pool. Make sure that the party is moderately priced and in a location that is convenient for the majority of families.
Create a Program
Speak with the coach about creating personalized awards for each player. Have the coach give you a list of the players, and a specific area in which each player has improved throughout the season. Have a local trophy store create personalized awards or trophies for the players, and create a highlight video featuring each player to show during the awards ceremony.

Accepting a corporate award in San Jose offers you a valuable chance to celebrate your achievements and thank those who helped you along the way. If you are given the opportunity to give an acceptance speech for your custom corporate award, you may be interested in watching this video for some tips on how to give an award acceptance speech.
This video provides advice from a professional public speaker, who recommends that you use your acceptance speech to provide context for the corporate award, and express your gratitude. An effective speech can motivate others to follow in your footsteps.

As an employer, it is important to recognize and reward your employees for reaching or exceeding the company's goals through their hard work and dedication. Presenting your employees with custom corporate awards, like plaques or glass awards, will encourage them and let them know that they are valuable to the company. If you are an employer looking for customized gifts or personalized awards in San Jose , continue reading for tips on planning an awards ceremony for your company.
Review Your Company's Party Budget
Many companies have a budget in place for office parties throughout the year. Sit down with the employees who create and manage this budget to get a realistic idea of the resources you'll have access to. Research event rentals and trophy stores to compare prices and find the best deals on a venue, and custom corporate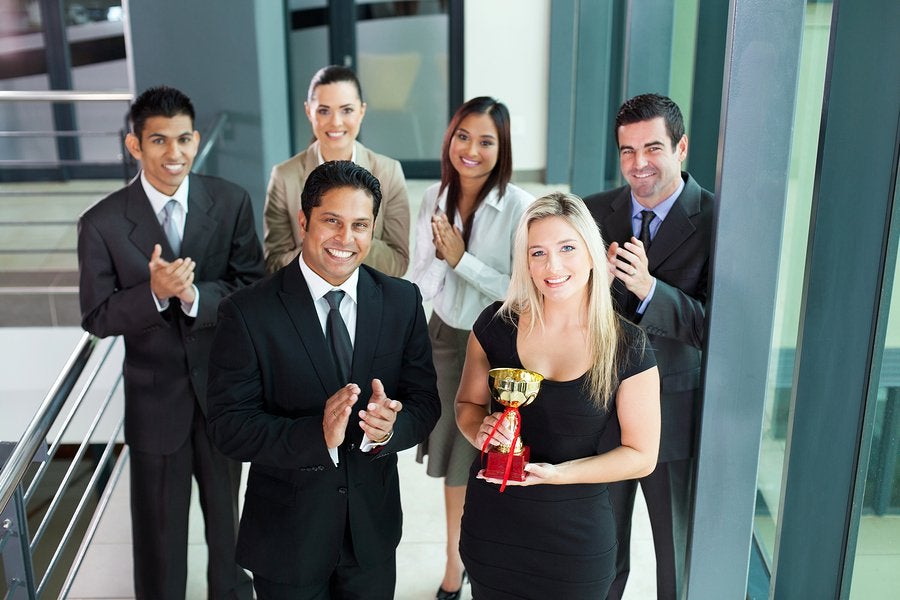 awards for the ceremony.
Create an Inviting Atmosphere for Employees
Plan to use exciting lights and music to create a fun, celebratory atmosphere for your employees. Regardless of the size of your party budget, it is simple and inexpensive to set up music and lights for a corporate awards
ceremony. It's likely that the venue that you chose even has this built into its cost. As your employees walk into the venue, you want them to immediately experience an exciting and inviting atmosphere.
Showcase Your Winners
Have your company's award winners accept their personalized trophies or awards on a stage, and give them a chance to make a brief speech. This event not only rewards your top employees, but will also inspire everyone in the company to live up to your standards. If you present your employees with custom corporate awards specific to the areas in which they have excelled, they will have a stronger appreciation and understanding of how their loyalty and perseverance has paid off. These personalized awards will encourage everyone in the company to strive to earn their own at the next awards ceremony.

Whether you manage a team at a large corporation or run your own small business, it takes hard work and cooperation to make your company a success. Your employees work hard and put in long hours to benefit everyone, and their efforts should be rewarded. In order to show your employees that their hard work is appreciated, it's a good idea to present them with custom corporate awards. Consider instituting an employee of the month program, and give everyone something to strive for on a regular basis. Employees can also be rewarded for sticking with your company for many years and given a plaque, crystal award, or other gift as a token of your gratitude. Check out this infographic from JB Trophies & Custom Frames, a company that provides custom corporate awards in San Jose , to learn more about picking the perfect corporate gift. Please share with your friends and colleagues.

Archives
2018
2017
2016
2015
2014