When customers call a company to ask a question, leave a comment, or voice a complaint, they want the person on the other end to be kind, knowledgeable, and respectful. Framing your responses in a way that makes the customer feel comfortable and listened to is key when it comes to customer service. If you notice that an employee has been going above and beyond to do a great job, make sure you acknowledge this behavior so that it continues. This makes your brand look better and your customers feel happier, and personalized gifts in San Jose and Santa Clara show your employees that you notice . Here's more on why all employers should reward exceptional customer service.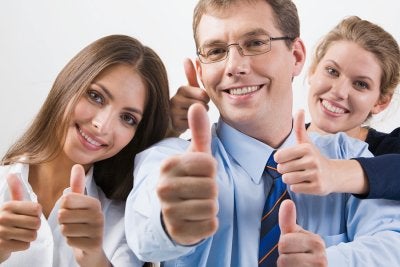 Positive Reinforcement
If you think about the brands, businesses, and corporations that you respect, you'll probably realize that they've all treated you well and given you a satisfying customer service experience. To make sure your customers get the same quality treatment, you need to make customer service a priority. When you notice that one of your employees is going above and beyond to help your customers out, make it a point to reward that individual. This can be with a personalized gift, a glass award, or even a cup trophy. Any kind of token can show that you recognize the employee's commitment to the team.
Better Customer Experience
Customer service is what keeps people loyal to your brand. When your employees realize how seriously you take customer service and are rewarded for their prowess in the area, they will offer customers better experiences. This helps your team practice handling questions, comments, and problems in a controlled manner, and it ensures that your customers have the best experience possible when they work with your company.
Plethora of Options
In addition to being worthwhile, recognizing your employees for their exceptional customer service savvy is easy. You can hold corporate awards on a regular basis and acknowledge each team member for his or her efforts, or you can spontaneously give out acrylic awards for going outside of the job description to take care of your clientele.

Children can receive many sports awards throughout their childhood. It is crucial to keep these children inspired to continue improving, because they can improve in many areas of their lives with the help of sports. Parents can inspire their children by showcasing earned trophies. For example, sports awards in San Jose and Santa Clara can be displayed with other sports memorabilia or items from the children's memorable games. Let's take a closer look at some inspirational ways that sports trophies can be displayed.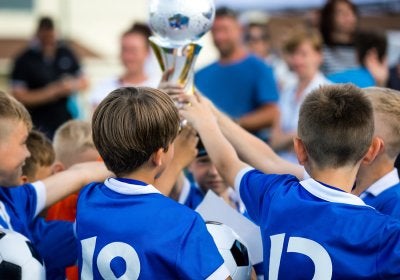 Surround with Sports Memorabilia
A simple and effective way of displaying sports awards is by surrounding them with memorabilia and items from the sport itself. For example, a cup trophy for Little League baseball could hold popular trading cards or baseballs from a winning game. The same can be done for a trophy for playing tennis or football. Surrounding youth sports trophies with other examples from a child's given sport is a great way to continually encourage a child to better him or herself.
Place on Individual Shelving
Another great way to display trophies and give each its due importance is by placing each trophy on an individual shelf. Choose a wall or large section of clear wall space that will be dedicated to the child's endeavors in sports. Purchase small shelves that match the size of each trophy. The shelves can be placed at random, or they can be hung in a pattern or shape such as a football. Add other sports memorabilia—like posters, jerseys, or autographed items—around the setup of shelves.
Create a Shadow Box Collage
A custom shadow box is another interesting and inspirational way to display a child's sports awards. The child can choose smaller awards from his or her sports achievements, such as medals, and display them next to photos and jerseys in a shadow box. This box will keep these items protected from dust and damage over the years. Shadow boxes are also convenient, because they can be easily moved wherever needed.

Many parents have strong feelings about awarding participation trophies and sports awards to children who completed a sports season rather than won a championship. According to the clinical counselor in the attached video, though, these sports awards can be a great motivational tool for young children. Let's take a closer look at the value of sports awards in San Jose and Santa Clara youth sports.
Participation awards, such as cup trophies, given to young children can help them strive for even bigger and better trophies. When these children see their peers earning larger sports awards for winning a championship or being the team's "Most Valuable Player," then they see the possibilities they can achieve by sticking with the sport. This is a great benefit that can help children understand the value of continually becoming stronger and better in their chosen sport or field.

It is common to give your business clients gifts and tokens of appreciation after closing a large deal or around the holidays. These personalized gifts show your clients that you think of them and how they help elevate your business. It is important to find the right type of personalized gifts in San Jose and Santa Clara, because your clients will appreciate the effort you have gone through to acknowledge their presence. Read on for some unique gift ideas to give your clients.
Clocks are popular gifts that your clients may not expect yet they will appreciate. A small clock can be displayed on a mantle or desk. It is a functional and beautiful token of appreciation. Customize the clock with your clients' names.
Pen holders and business card holders are great gifts that are functional and attractive additions to a client's desk. These types of personalized gifts are easy to give to multiple clients around the holidays.
Celebrate an important partnership with a crystal award or framed picture that can be displayed in your clients' offices. This type of gift can carry names, dates, and a short message.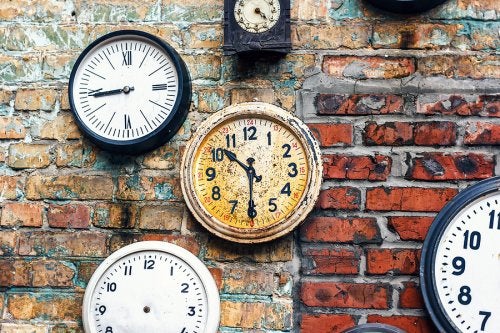 Corporate retreats are a great way to bring your team together and improve employee productivity. Teambuilding retreats and corporate awards in San Jose and Santa Clara help improve morale and encourage your employees to work harder and smarter for your company. Watch the video and continue reading to learn the basic elements of a corporate retreat.
Decide the primary goal and secondary goals of the retreat. These definitions will help steer teambuilding exercises to benefit your team most.
Assign a team of retreat participants and management to plan an effective itinerary of teambuilding exercises, corporate awards ceremonies, and downtime. These activities are important to create a successful retreat.
Break everyone into teams for exercises. These teams should be filled with employees who do not often work together. They will gain more benefit from working with new business strategies and corporate imaginations.

It can be tough to see your teammates excel and feel like you're not contributing to the group, which is why you should do your best to make everyone feel like part of the team's identity. In addition to plaque awards and personalized trophies in Santa Clara and San Jose, come up with your own point system to help develop a player's game. Watch this video on encouraging your basketball players.
Young athletes get a great deal out of their sports of choice, so you want them to stick with it. Even players who don't put up the highest point totals can still contribute in other ways that they might not realize. Give players a "point" for every block, pick set, or even string of successful passes. These elements are all important to the game; even though the player creating the chances doesn't get credit for the point, he or she will recognize the contribution.

Personalized gifts and corporate awards in San Jose and Santa Clara are great ways to show your staff that you value them. With award engravings or personalized frames, you can acknowledge certain achievements that your staff members have made. Your employees will value these personalized gifts because they know that they work for a company that values their time and them as individuals. Let's take a look at some personalized gift ideas you might give your staff.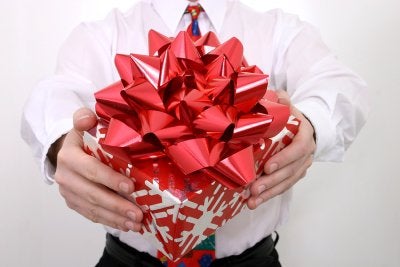 Funny Corporate Awards
If you prefer to run a company like a family—complete with inside jokes—then consider gifting your staff funny awards. These custom corporate awards can come in the form of certificates, plaques, trophies, or photos. Consider every member of your staff, and use the help of your upper management, to find the right funny award for each staff member. Funny awards might include "Most Likely to Show Up Late," "Most Creative Office Prankster," and "Biggest Transformer Between Personal and Professional." These types of personalized awards are funny, and they show your staff that you pay attention to them.
Milestone Trophies
Another great way to show your staff that you think of them often is by acknowledging their achievements. Give your staff different types of trophies to commemorate different achievements they have made while working for you. You might give customized trophies for certain numbers of years an employee has worked with you. If your staff works on commission or must make certain goals throughout the year, then consider gifting them with a trophy when they make an exceptional sale. Your employees are likelier to work harder when they know they are being rewarded for accomplishments.
Engraved Frames
Instead of work-related gifts and corporate awards, give your staff engraved frames or photos. You may use these photos and frames to commemorate an achievement they made outside of work. If your company hosts a family picnic day or a day of charitable giving, then take photos to give your employees. These photos and engraved frames are special mementos that your employees will cherish.

Personalized awards are some of the best items to give players from any sport. Your volleyball players will love the different options available in sports awards , such as personalized trophies in San Jose and Santa Clara. If you have been looking for ways to make this volleyball season the most memorable, continue reading for a look at different sports awards you may like to give out to your players.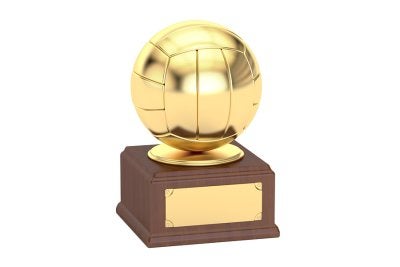 Personalize Different Awards
Give your volleyball players something to remember the season with various types of awards. You can go the funny route with your sports awards; give out awards for "Best Team Clown," "Most Likely to Spike the Wrong Way," or "Most Likely to End Up Injured." If you choose to the funny route, be sure that your players and their parents are okay with different awards you choose. Keep the awards light-hearted and refrain from awarding based on bad behavior or a mistake the player is still upset about.
Acknowledge Exceptional Achievements
You can make this volleyball season memorable by awarding specific players for exceptional achievements. Engraved trophies and other awards are a special way to let these players know that you have seen their achievement—such as "Most Valuable Player" and "Greatest Volley." You may even choose to acknowledge your players for achievements off the court. Give sports awards for players that kept up their grades or players that participate in charitable organizations. These are a few different types of awards that show your players you pay attention and they are recognized for their many achievements.
Host End-of-Season Award Banquet
With all of these sports awards to hand out, you need a memorable awarding event. Treat your players to an end-of-season award banquet at a nice restaurant or in your own backyard. Just as your players deserve memorable awards that acknowledge who they are as players and individuals, they also need a great event where their fellow players, parents, and supporters can see their achievements.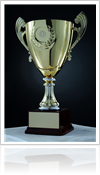 Personalized trophies in Santa Clara are an ideal way to commemorate successes and celebrate special events. Customized awards make fantastic personalized gifts that can create fond and lasting memories for both you and the recipient.
Whether you'd like to commemorate a business, academic, personal, or athletic achievement, personalized trophies can be customized to suit a variety of events. Coaches frequently reward their teams with personalized sports awards after athletic meets and tournaments. If you're a parent or teacher, creating customized trophies is an excellent way to celebrate educational, art, scholastic, and music competitions for students.
You'll find that there are many styles to choose from when designing a personalized trophy. Engraved cup trophies, for example, are a popular choice for sports tournaments and other competitions. The trophy that you select can be engraved with the sentiments of your choice to reflect the particular achievement, the recipient's name, words of remembrance, and more. Creating a personalized trophy is a lasting way to honor and memorialize accomplishments and milestones for a wide variety of events and occasions.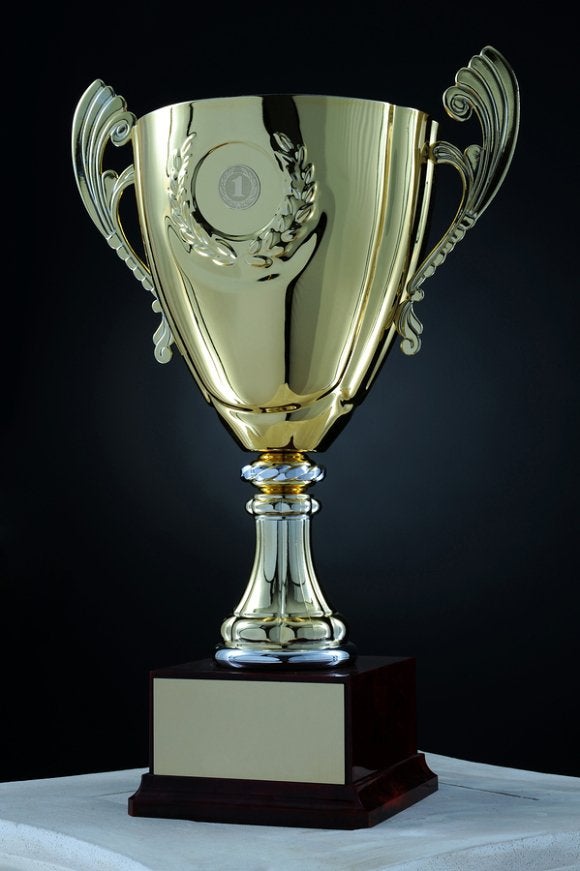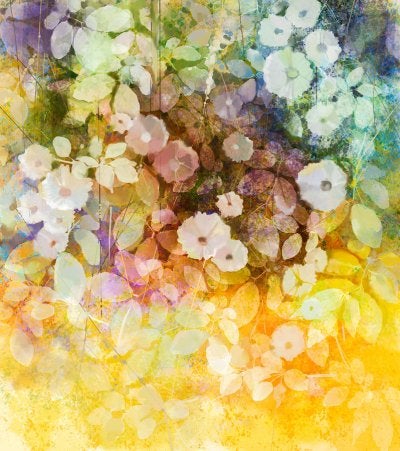 Whether you've painted a beautiful watercolor painting or have come across a museum-level artist, you should consider taking pride in your painting with a custom frame in San Jose and Santa Clara. An elegant frame can protect a painting and make it much more presentable. Here are a few brief tips on how to custom frame your painting.
Match the Style and Color
Watercolor paintings tend to look best in a wooden frame. That said, the style of your painting, as well as its subject, might affect the color and style of the frame you choose. For example, if your subject is a Japanese cherry blossom with a pagoda house behind it, you might choose a frame made from bamboo or a lighter-colored wood. Think about how your painting will come across in relation to the picture frame.
Mat Your Painting
To make your watercolor stand out as a professional piece or one that could hang in a museum, you will want it matted. Most paintings are surrounded by a neutral-colored mat made of acid-free material. This will protect your painting in the years to come. If you desire some color to match the colors in your painting, you can have a colored mat, but keep in mind that any colors present should complement each other.
Consider the Proportions of the Frame
You must also consider where in the frame your painting will set. Many paintings are matted before they are framed, and you'll need to decide how much the matting should show between the painting and the frame. If you have a smaller piece, you may want a larger mat surrounding it. This size difference will help make your painting the focal point. Also, think about how thick the sides of your custom frame are in comparison to your painting and matting. For larger pieces, you will want a small frame, typically one to two inches wide.
Archives
2018
2017
2016
2015
2014