Your employees deserve recognition for the work they do to keep business moving forward every day. Whether the business itself is just starting off or it's been around for decades, employee anniversaries should get some attention. You could have a celebration in the breakroom with cake and drinks, and you might consider framing an important picture or certificate. Personalized gifts in Santa Clara and San Jose remind your employees that you notice them . Read on for some more ideas for honoring employee anniversaries.
Having a Celebration
It's not every day that you reach an important milestone in your career, and it's nice to know that everyone else appreciates your hard work. The longer an employee is with a given company, the more he or she does to shape the brand's identity by working conscientiously and consistently. Every five years is a clear benchmark, and each one is significantly more impressive than the last, so don't forget to celebrate when someone hits 20 years in the business. If you run a small business that's just starting off, small yearly anniversary celebrations can help boost morale and assure your employees that you notice their feats. Simply bringing cupcakes to the office can be enough recognition to make your employees happy.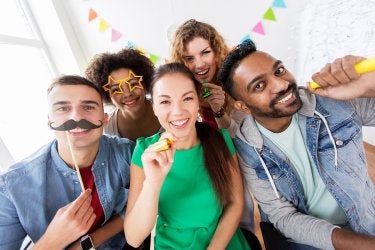 Acknowledging Accomplishments
An employee that works with the same company for years and years will probably rack up a few accomplishments over that time. Take some time out of the day to make note of what the employee has done for the company on the day you celebrate his or her anniversary. This teaches the rest of the team about work that this person may have done behind the scenes, that their colleagues might not have known about. Make the anniversary more special by discussing what it means to the company.
Giving Personalized Gifts
Everybody likes getting presents, and some people have never been given a personalized gift before. Trophy engraving and custom frames are more thoughtful than standard gifts that are given out to everyone on their work anniversaries, so get creative.

As a longtime coworker and friend, you probably have to lot to say about your colleague's retirement. In addition to picture frames and other personalized gifts in San Jose and Santa Clara, a speech can show your fondness and appreciation for the time you've spent together. Watch this video and learn how to make a retirement party speech.
A retirement party gives a retiring individual one last hoorah to celebrate his or her career. Whether you have been selected to give a speech or you volunteered, remember to keep it light and fun while still saying what you feel should be said. Try not to overthink your speech. If you were good friends with the person who is retiring, talk about memories you've had together and how the person has inspired you to be better at your job. Then you can call for a toast at the end of your speech.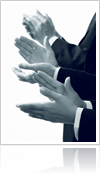 Volunteers don't do their work for the attention, but it's nice to recognize their efforts, contributions, and selflessness nonetheless. A volunteer appreciation event can show unpaid helpers how much they mean to the project and how much everyone appreciates what they've done. Look for a venue to hold the event, and make arrangements for table and chair rentals ahead of time, if necessary. Think about custom awards and personalized gifts in San Jose and Santa Clara for your volunteers for a unique touch, and continue reading for your volunteer appreciation event to-do list.
Find a Venue
In order to hold a nice ceremony for your volunteers, you'll first need to find a venue that's big enough for everyone. Start by getting a headcount and considering how much space you'll need for the event. Choose a location that's easy for everyone to get to. If you meet in the same place every day or every week, you already know that the whole team will fit. On the other hand, a nearby venue can make it feel like more of a special occasion, which might make the experience more meaningful for the volunteers you're appreciating.
Acquire Materials
Some venues have plenty of room for people but aren't equipped with seats, tables, and the like. If you're renting out an empty conference space for the event, plan in advance so you know if you need to bring your own chairs and tables or not. If the venue you had in mind isn't already prepared, you can always rent these kinds of materials. An appreciation event may backfire if you force your volunteers to stand throughout it, so think about what you might need well before the event is set.
Give Out Awards
It's nice to be able to give your volunteers a physical token of appreciation. Corporate awards and personalized gifts remind your volunteers of this appreciation every time they look at them. You can engrave each volunteer's name into a plaque or award, or you can make a line of identical awards for each volunteer to thank them for their contributions.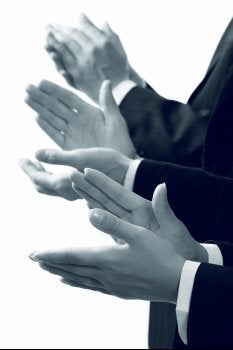 There are several ways to celebrate your employees' achievements. You can offer free food, give personalized gifts , or award extra time off. These simple ways of celebration will show your employees that you recognize their efforts and appreciate the hard work they bring to the office every day. Read on to see how free food and personalized gifts in San Jose and Santa Clara are the perfect ways to recognize employee achievements.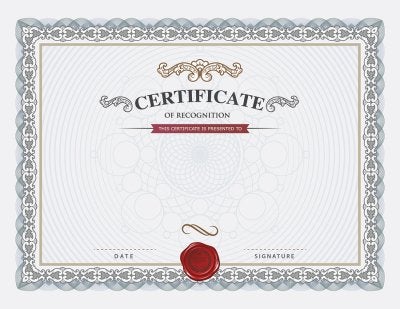 Offer Food
Free food is almost always a welcome sight at work, so it is a great way to show appreciation for your employees' achievements. You can surprise them with sweets, snacks, or pizza. You may also consider having lunch catered at the office or taking your team out to a nearby restaurant.
Give a Gift
Personalized gifts—like a custom award or engraved business card holders—are great ways to show each of your employees that you notice and appreciate their contribution. You can commission personalized trophies or framed certificates that specifically state the reason for the award. You may also prefer to give everyone the same gift, such as a clock or pen holder, to celebrate a big sale or team achievement. This is a great way to personalize your celebration.
Plan an Outing
Your employees may also appreciate a break from the office to enjoy a team outing. This planned outing does not have to be business-related. Your employees will appreciate a family picnic event. However, you can also plan a team-building excursion to give employees time away from work, while still working on being a better team. Team-excursions may include cooking lessons, ice skating lessons, or hiking.
Award Time Off
Your employees will always appreciate extra time off. If they meet a large sales goal or complete a big project, then consider awarding paid time off during the following week. You may also offer a coupon that allows each employee to choose the day they would like off or choose when they would like to leave early.

It is incredibly important to keep your artwork—whether personally made or purchased—protected against dust, light, and accidents. It is just as important to have your artwork enhanced and showcased for your viewing pleasure. Your framing store near San Jose and Santa Clara can help you in both endeavors by creating a custom frame to protect and showcase your artwork. Let's look closer at why it is so important to work with a professional frame designer.
A professional frame designer will have the required knowledge to advise you on the right framing materials to protect your artwork. A frame designer can advise on the proper matting, glass, and frames to work with your artwork's medium, whether it is an oil or watercolor painting or a charcoal sketch. Designers can tell you why seemingly minor details, such as spacing, can enhance or detract from your art. If you are looking to keep your artwork protected, yet showcase it for everyone to see, then work with your local framing store to design the perfect custom frame.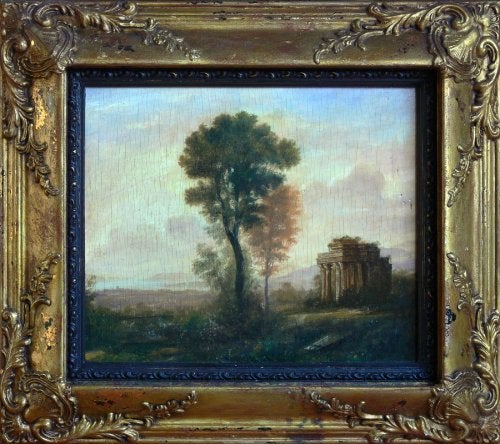 One of the most important sports awards is for the "Most Valuable Player," or MVP. This award acknowledges the hard work and accomplishments of one of your team's best players. So how should you choose which player should receive this important personalized trophy near San Jose and Santa Clara? Watch the video and read on for some ideas on how to pick your team's MVP.
There are a few different factors that should come under consideration when deciding on an MVP. You should determine which player has the highest stats, such as most hits, saves, blocks, and runs. Player stats are important, but also consider the player's attitude and response to the rest of the team. You may also pick two to four players and poll the rest of the team and team managers. These are a few ways to pick which player wins your team's MVP custom award, but you might develop your own unique selection process as you gain coaching experience.

Personalized gifts and corporate awards in San Jose and Santa Clara are great ways to show your staff that you value them. With award engravings or personalized frames, you can acknowledge certain achievements that your staff members have made. Your employees will value these personalized gifts because they know that they work for a company that values their time and them as individuals. Let's take a look at some personalized gift ideas you might give your staff.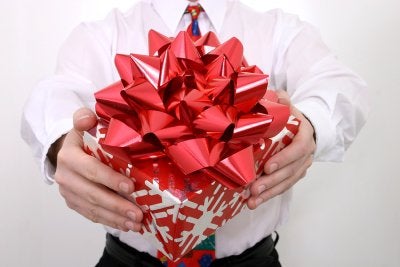 Funny Corporate Awards
If you prefer to run a company like a family—complete with inside jokes—then consider gifting your staff funny awards. These custom corporate awards can come in the form of certificates, plaques, trophies, or photos. Consider every member of your staff, and use the help of your upper management, to find the right funny award for each staff member. Funny awards might include "Most Likely to Show Up Late," "Most Creative Office Prankster," and "Biggest Transformer Between Personal and Professional." These types of personalized awards are funny, and they show your staff that you pay attention to them.
Milestone Trophies
Another great way to show your staff that you think of them often is by acknowledging their achievements. Give your staff different types of trophies to commemorate different achievements they have made while working for you. You might give customized trophies for certain numbers of years an employee has worked with you. If your staff works on commission or must make certain goals throughout the year, then consider gifting them with a trophy when they make an exceptional sale. Your employees are likelier to work harder when they know they are being rewarded for accomplishments.
Engraved Frames
Instead of work-related gifts and corporate awards, give your staff engraved frames or photos. You may use these photos and frames to commemorate an achievement they made outside of work. If your company hosts a family picnic day or a day of charitable giving, then take photos to give your employees. These photos and engraved frames are special mementos that your employees will cherish.

Personalized awards are some of the best items to give players from any sport. Your volleyball players will love the different options available in sports awards , such as personalized trophies in San Jose and Santa Clara. If you have been looking for ways to make this volleyball season the most memorable, continue reading for a look at different sports awards you may like to give out to your players.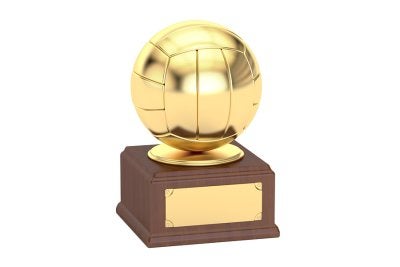 Personalize Different Awards
Give your volleyball players something to remember the season with various types of awards. You can go the funny route with your sports awards; give out awards for "Best Team Clown," "Most Likely to Spike the Wrong Way," or "Most Likely to End Up Injured." If you choose to the funny route, be sure that your players and their parents are okay with different awards you choose. Keep the awards light-hearted and refrain from awarding based on bad behavior or a mistake the player is still upset about.
Acknowledge Exceptional Achievements
You can make this volleyball season memorable by awarding specific players for exceptional achievements. Engraved trophies and other awards are a special way to let these players know that you have seen their achievement—such as "Most Valuable Player" and "Greatest Volley." You may even choose to acknowledge your players for achievements off the court. Give sports awards for players that kept up their grades or players that participate in charitable organizations. These are a few different types of awards that show your players you pay attention and they are recognized for their many achievements.
Host End-of-Season Award Banquet
With all of these sports awards to hand out, you need a memorable awarding event. Treat your players to an end-of-season award banquet at a nice restaurant or in your own backyard. Just as your players deserve memorable awards that acknowledge who they are as players and individuals, they also need a great event where their fellow players, parents, and supporters can see their achievements.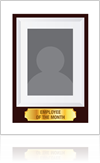 Workplace aesthetics can keep the team productive and make it more fun to come to work each day, and a framing store near San Jose or Santa Clara can help. Custom frames can be great for corporate awards or certifications that you would like to hang in your office. Framing is also effective when it comes to making physical memos and other signage last as long as possible. You can add some flair to the conference room, the break room, or your office with custom frames. Continue on as we shine the spotlight on corporate framing.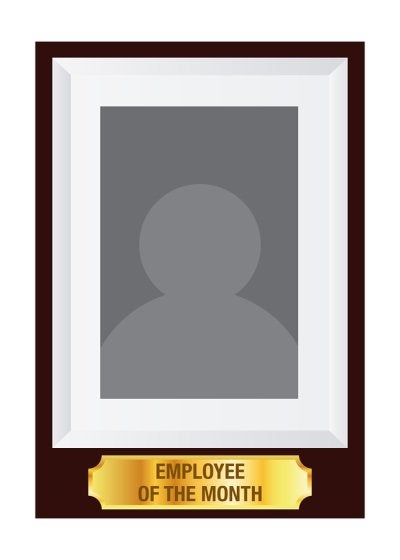 Employee of the Month
There are few better ways to decorate a wall in your workplace than hanging up pictures of outstanding employees each month. By recognizing your employees for the effort they bring to the team, you foster a culture and environment of productivity, support, and appreciation. If you want to make sure the pictures you hang up stay in top shape over time, consider corporate framing. Framing your corporate awards will preserve them as well as enhance the aesthetics of your wall of outstanding employees. Once you start a new year or one corporate award comes out of the rotation, you can then give that employee the framed achievement as a gift.
Office Decorations
If the workday feels like it drags on now and then, consider the décor in your personal office. The right office decorations will enhance productivity and boost your confidence without distracting you. It can also showcase your achievements in the field, giving clients an idea of your capabilities. If you plan on hanging up corporate awards, licenses, and other certificates, be sure to use custom frames to preserve the documents and round out the aesthetics of your office.
Memos and Signs
Office memos will never lose their importance. Even if you simply have a sign that reminds people to watch their step when entering or exiting the building, it's important that that sign stays there. People are less likely to tamper with a sign with custom framing, so you can make sure that your memo hangs where it belongs until you decide to move it.

Are you struggling to think of the right gift for a friend or loved one? Personalized gifts in San Jose are an excellent choice for a variety of celebrations and events. Custom-framed art, personalized awards, and engraved goods all offer several benefits.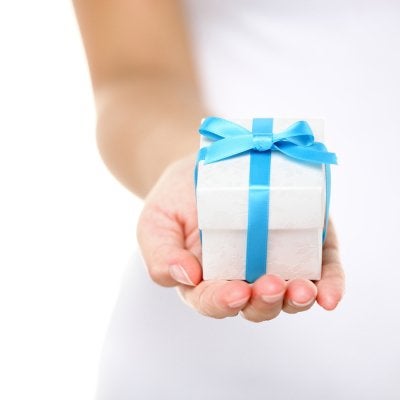 Efficient
When it comes to the gift selection process, many people spend a significant amount of time guessing what the person might want, researching options online, and searching the mall for something that seems appropriate. Many people repeat this process at least once before settling on something that seems good enough, or giving up and buying a gift card. Personalized gifts circumvent the time-consuming process of deciding on and tracking down the perfect present.
Memorable
When you have trouble thinking of the right gift for someone, it can be frustrating for both you and the gift receiver. When settling on an impersonal item or a gift card, you can feel disheartened when presenting it, and the individual may assume that you didn't put much thought into the present. Personalized gifts avoid this issue altogether because few things can be more thoughtful than a gift that is customized to honor the person individually. Compared to gift certificates and generic goods, personalized gifts are memorable and can remind the individual of your thoughtfulness each time that they see it in the future.
Personal
Perhaps an obvious benefit, the personal nature of these gifts can celebrate your relationship and history with the person. People tend to keep personalized gifts longer than others, and they are unlikely to break over time and won't disappear after use as a gift card would.
Customizable
The customizable nature of a personalized gift is perhaps the biggest benefit you can enjoy. Choosing the item that is personalized, the materials used, any logos or images included, and the message or words that you add give you significant control over the impact of the gift. Personalizing the present to suit the person's characteristics, personality, hobbies, or achievements shows that you understand and care about them, and put thought into their gift.
Archives
2018
2017
2016
2015
2014