When customers call a company to ask a question, leave a comment, or voice a complaint, they want the person on the other end to be kind, knowledgeable, and respectful. Framing your responses in a way that makes the customer feel comfortable and listened to is key when it comes to customer service. If you notice that an employee has been going above and beyond to do a great job, make sure you acknowledge this behavior so that it continues. This makes your brand look better and your customers feel happier, and personalized gifts in San Jose and Santa Clara show your employees that you notice . Here's more on why all employers should reward exceptional customer service.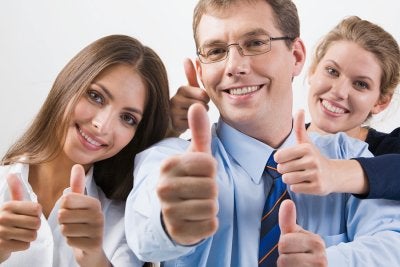 Positive Reinforcement
If you think about the brands, businesses, and corporations that you respect, you'll probably realize that they've all treated you well and given you a satisfying customer service experience. To make sure your customers get the same quality treatment, you need to make customer service a priority. When you notice that one of your employees is going above and beyond to help your customers out, make it a point to reward that individual. This can be with a personalized gift, a glass award, or even a cup trophy. Any kind of token can show that you recognize the employee's commitment to the team.
Better Customer Experience
Customer service is what keeps people loyal to your brand. When your employees realize how seriously you take customer service and are rewarded for their prowess in the area, they will offer customers better experiences. This helps your team practice handling questions, comments, and problems in a controlled manner, and it ensures that your customers have the best experience possible when they work with your company.
Plethora of Options
In addition to being worthwhile, recognizing your employees for their exceptional customer service savvy is easy. You can hold corporate awards on a regular basis and acknowledge each team member for his or her efforts, or you can spontaneously give out acrylic awards for going outside of the job description to take care of your clientele.

It is incredibly important to keep your artwork—whether personally made or purchased—protected against dust, light, and accidents. It is just as important to have your artwork enhanced and showcased for your viewing pleasure. Your framing store near San Jose and Santa Clara can help you in both endeavors by creating a custom frame to protect and showcase your artwork. Let's look closer at why it is so important to work with a professional frame designer.
A professional frame designer will have the required knowledge to advise you on the right framing materials to protect your artwork. A frame designer can advise on the proper matting, glass, and frames to work with your artwork's medium, whether it is an oil or watercolor painting or a charcoal sketch. Designers can tell you why seemingly minor details, such as spacing, can enhance or detract from your art. If you are looking to keep your artwork protected, yet showcase it for everyone to see, then work with your local framing store to design the perfect custom frame.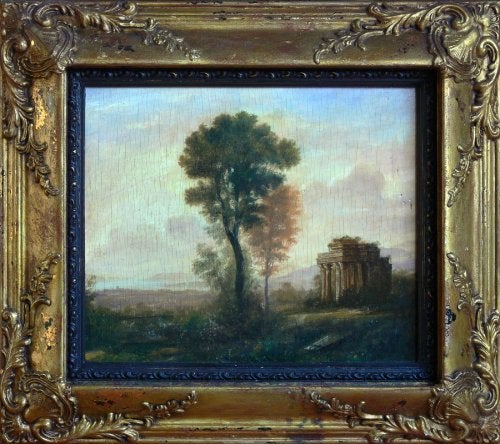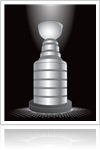 Athletes hone their craft for the fans, the success, and of course, the sports awards . Young athletes grow up dreaming of their favorite cup trophies and bowl trophies in San Jose or Santa Clara, hoping to win them one day when they get older. Some sports awards are more famous than others, but they all come with their own history. The Stanley Cup, the Heisman Trophy, and the Olympic gold medal are some of the more famous awards that sports can offer. Keep reading for a look at the world's most famous sports awards.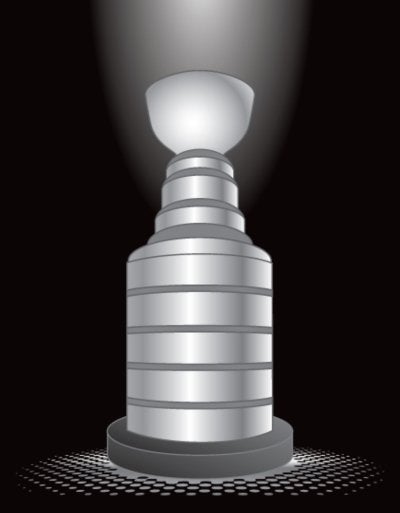 Stanley Cup
When it comes to sports awards with rich histories and backstories, the Stanley Cup often comes up. This award goes to the team that wins the playoffs in the National Hockey League, although it was not always associated with the NHL. It has been awarded for more than a century, but it made its way to the NHL in 1926. The names of each player on the winning team are inscribed on the cup at the end of each postseason, and more rungs are added to the base as necessary. The Stanley Cup has been used in a few strange ways during the 100-day period that each winning team has to spend with the cup, including for baptisms and feeding dogs.
Heisman Trophy
If you are determined to be the best player in college football, you'll receive a sports award called the Heisman Trophy. In addition to the implications associated with winning this award, athletes enjoy the physical appearance of the trophy. The Heisman features a statue of a football player with his arm out, which has become an iconic image. The Heisman was first awarded in 1935 and is still awarded today.
Olympic Gold
Winning an Olympic gold medal is one of the most satisfying feelings in sports, and the prestige speaks for itself. Unlike the Stanley Cup, those who win an Olympic gold medal get to keep their sports awards for themselves. Since countries from all over the world compete in the Olympics, winning a gold medal is a testament to an athlete's dominance of the sport.

There are presents and then there are custom corporate awards in San Jose and Santa Clara. Custom awards involve an extra sense of thoughtfulness and consideration, so they can do a better job of making your employees feel appreciated. Corporate awards can help your team stay motivated and productive, and there are a few different ways you can go about personalizing them. Feel free to read ahead if you'd like a few ideas on how to personalize your corporate awards.
When thinking about personalizing a corporate award, think about the nature of the award. If the award goes to the person who made the most sales for the year, this information should be included on the award. You can also include the employee's name as well as details about how he or she came to win the award. Personalize the award with the number of sales made or the total value that the winner accumulated for the company. Make sure that however you decide to personalize the award, you do so in an aesthetically pleasing way so the recipient can proudly display it. You can even consider giving out glass, crystal, or acrylic awards for even more cosmetic appeal.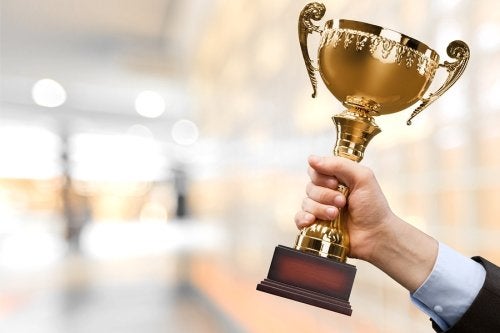 Finding ways to motivate your employees is important to maintaining a positive morale and employee productivity. As you can see in the attached video, corporate awards and mentoring are some simple ways to motivate your employees. Continue reading to see how to motivate your employees with certain strategies and corporate awards in San Jose and Santa Clara .
Providing feedback, both critical and uplifting, is an effective way to motivate. With feedback, paired with active listening, your employees will feel valued and know that their boss is paying attention to them. Presenting personalized gifts and custom awards is another way to motivate your employees. These items show your employees that you value them, and they will strive to earn bigger and better corporate awards.

When you choose to give a custom award to an employee, a close friend, or an exceptional sports team player, consider a crystal award near San Jose and Santa Clara . A personalized gift or award made out of crystal communicates a level of sophistication and appreciation that cannot be expressed with any other type of corporate award or trophy.
Crystal is considered a type of glass, but it holds much more value than a typical glass award. Crystal glass contains a higher amount of lead, and pieces of crystal are often cut in such a way to create beautiful sparkles and refractions of light. Crystal awards and personalized gifts can also be easily etched and engraved to read anything you might like your employee or team player to know. By gifting a crystal award, your employee or team player will know they have caught your attention, and they will be more willing to work harder to continue pleasing you.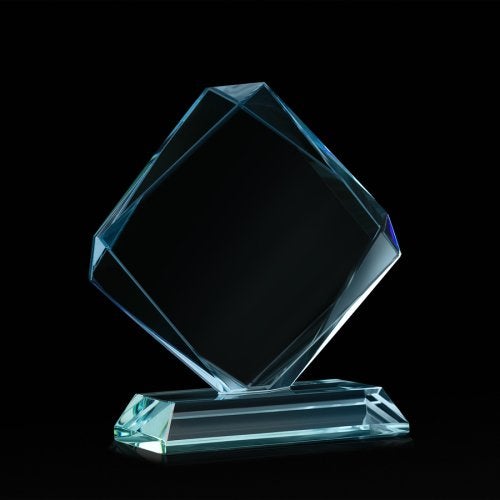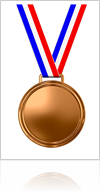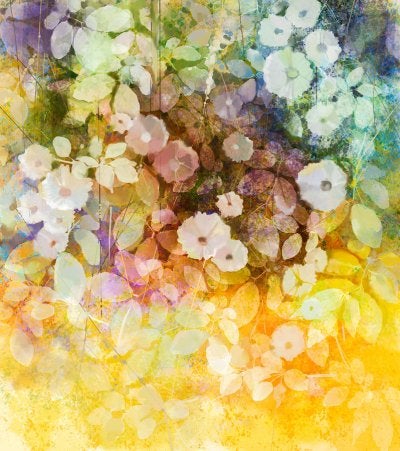 Whether you've painted a beautiful watercolor painting or have come across a museum-level artist, you should consider taking pride in your painting with a custom frame in San Jose and Santa Clara. An elegant frame can protect a painting and make it much more presentable. Here are a few brief tips on how to custom frame your painting.
Match the Style and Color
Watercolor paintings tend to look best in a wooden frame. That said, the style of your painting, as well as its subject, might affect the color and style of the frame you choose. For example, if your subject is a Japanese cherry blossom with a pagoda house behind it, you might choose a frame made from bamboo or a lighter-colored wood. Think about how your painting will come across in relation to the picture frame.
Mat Your Painting
To make your watercolor stand out as a professional piece or one that could hang in a museum, you will want it matted. Most paintings are surrounded by a neutral-colored mat made of acid-free material. This will protect your painting in the years to come. If you desire some color to match the colors in your painting, you can have a colored mat, but keep in mind that any colors present should complement each other.
Consider the Proportions of the Frame
You must also consider where in the frame your painting will set. Many paintings are matted before they are framed, and you'll need to decide how much the matting should show between the painting and the frame. If you have a smaller piece, you may want a larger mat surrounding it. This size difference will help make your painting the focal point. Also, think about how thick the sides of your custom frame are in comparison to your painting and matting. For larger pieces, you will want a small frame, typically one to two inches wide.

When handing out personalized trophies in San Jose and Santa Clara, you might be interested to find out there are actually four different parts to a typical trophy. Typical sports awards and trophies can be separated into the bottom, middle, top, and the figurine.
The bottom, or base, of the trophy usually matches the top. As seen in the video, trophies are often made with a marble base and top to support the middle column and figurine. Any sort of trophy engraving can be found on one of these marble pieces. To keep all four pieces of these common sports awards together, a threaded rod needs to be inserted through the middle of each piece.

Having a corporate awards ceremony allows the company to celebrate its successes in a fun, unique way. Handing out corporate awards to employees can also give your business a boost, as it creates great PR for the company, encourages employee engagement, and can even act as a recruitment tool for potential new employees. Visit a trophy store in San Jose or Santa Clara to create customized corporate awards for your employees.
Provides a Great PR Opportunity
If your employees are regularly recognized for their hard work, they will say positive things about the company at every opportunity. Employees who feel that their work is valued are more content than ones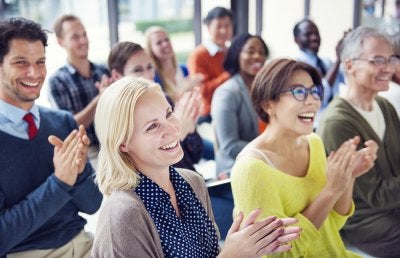 who feel overlooked, and are likely to talk to friends, family members, and other community members about how great their job is. This will spread the word that the company is an asset to the community that treats its employees well, which can help bring in more customers.
Encourages Employee Engagement
When employees know that their hard work is rewarded, they have an incentive to succeed in the work place. Friendly competition with co-workers and a desire to impress those higher up in the company will encourage your employees to work hard and achieve their goals. Many employees need a little boost to make them feel like going above and beyond their typical duties is worth it to them. If your employees seem uninspired and unmotivated, a corporate awards ceremony with personalized plaques or personalized gifts can bring new energy and excitement to their work.
Acts as a Recruitment Tool
Companies who hand out Employee of the Month awards or other similar personalized awards are fostering a sense of pride among their employees. These employees will tell others about how happy they are to be working for such a great company, which will encourage other people to pursue jobs with the company. Additionally, hanging employee awards in common areas that are visited by customers and clients will also let everyone in the community know what a great place it is to work, furthering your recruitment efforts.
Archives
2018
2017
2016
2015
2014