When it comes to decorating a bedroom, office, or other personal space, poster frames in San Jose and Santa Clara can help you display your personality while keeping your wall hangings in excellent condition. Custom frames are great for showing personalized awards, photos, and other customized gifts. Read on to take a closer look at custom framing for posters.
Whether you are hanging a poster of your favorite rock band in your dorm room or you are representing a film that you helped to create in your office, your posters will always be better protected when they are housed in custom frames. These frames are also excellent for personalized awards, gifts, and trophies. Custom frames are designed to match the specifications required by your individual poster or print, and they are also available in a wide array of styles and colors; this means that any personalized gift can be seamlessly integrated into the design of your room. Without custom picture frames your posters may be worn down quickly from exposure to the sun and potential every day accidents. Choose custom frames to make sure your posters last as long as possible.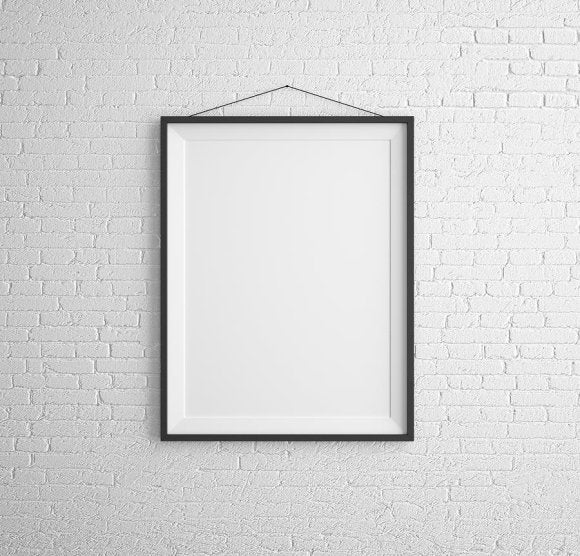 Framing in San Jose and Santa Clara is popular because it can help to make your personalized gifts and awards stand out and remain in excellent shape over the years. However, custom picture frames themselves are just part of the puzzle when it comes to arrangement and aesthetic value. Keep reading if you are interested in learning a little bit about how to arrange your custom-framed artwork.
Size
The way you organize your custom frames within your living space can have a major impact on the visual appearance of the room. If you want to impress, you will have to arrange your artwork in a way that allows each piece to work with each other; in many cases, a group of different custom frames may come together to make one larger piece of art. If you have framed custom awards or personalized gifts that vary greatly in size, consider building frames into bigger shapes . In this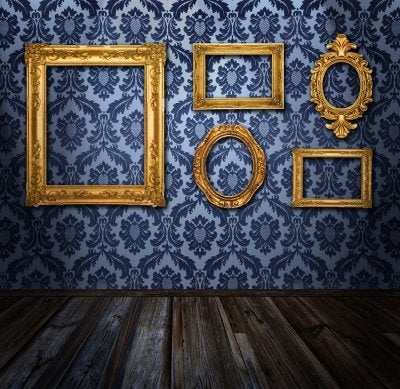 case you can hang four smaller pieces of art in a square or rectangle arrangement next to another single piece that is roughly the size of all four components. This method allows you to create a cohesive array and use art of all sizes effectively.
Lines
The human brain has a tendency to automatically search for shapes, cohesion, and patterns. You can satisfy your mind's demand for regularity by organizing your custom frames according to straight lines. This can easily be done using level shelves, and the end result can be very aesthetically pleasing. Consider using the mantle over your fireplace as a starting point; layer in your custom-framed artwork so that it is neatly aligned. You can compliment this horizontal layout with a vertical aspect by choosing to use tall, thin pieces of art.
Frame Variety
While the art itself is important, the way it is framed can have a distinct effect on the piece as a whole. Try arranging custom frames of different colors, sizes, and materials near each other to see how each piece of art is changed. After some experimentation you may be able to create a much larger work of art.

When you choose the right picture frame, it allows you to seamlessly add pictures and artwork to your décor. You can choose between ready-made and custom frames in San Jose and Santa Clara until you find the perfect one for your needs.
The right frame can bring out the best features of your picture and complement the rest of your interior design. Spend some time viewing different frames and how they look with your picture.
Check out this video for more information on picture frames. The next time you are searching for a frame for a picture or some artwork, use these tips to choose the perfect option.

Whether you are celebrating a colleague's work anniversary, a friend's graduation, or a child's athletic achievements, it's a great idea to give a commemorative gift to mark the occasion. Commemorative gifts show the recipients that you are appreciative of their accomplishments, and give them a way to show their accomplishments off to others. Personalized gifts in San Jose can take the form of trophies, acrylic awards, framed certificates, and glass awards, so consider what would make the most sense for your gift recipient. Take a look at this infographic to see the steps you can take to create a commemorative gift for the special person you are honoring. Don't forget to plan a ceremony or special occasion to present the gift to its recipient. Please share this helpful info with your friends and family!


If you are putting on an awards ceremony, you are doing it to honor someone for some kind of major achievement. This means that you should ensure every detail from the custom awards to the decorations come together perfectly. Use the following tips to put together a memorable awards celebration:
Order Your Awards
In order to have an awards ceremony, you have to have some awards to give out. Order some personalized awards like custom trophies, glass awards, crystal awards, or plaques that you can hand out to the recipients to honor their achievements. With the right custom awards in San Jose and Santa Clara, you can set the foundation for a truly memorable awards ceremony.
Find Your Venue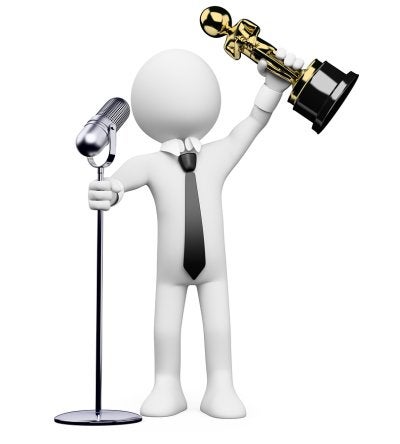 You should find a venue that has more than enough room for all of the people you plan to invite. If the venue does not already have a stage, it should have a space where you can put one. It is also
important to look into the audio-visual equipment to ensure that you can announce your awards so the whole audience can hear you.
Decorate Tastefully
A lot of your guests will want to take pictures during the ceremony, which is why it is important to spend some time finding the right decorations for the space. Place an attractive backdrop behind the stage so people can capture pictures of their loved ones accepting their personalized awards. Try to use a color scheme to use throughout the entire venue to keep it looking its best throughout the whole ceremony.
Spread the Word About the Ceremony
Once you decide on a venue and a time, you should start to spread the word about the awards ceremony so people can make plans to attend. The earlier you can alert your guests to the date and time, the easier it will be for them to work the event into their schedules.
Archives
2018
2017
2016
2015
2014