One of the most iconic sports awards in the world, and certainly in the United States, is the Super Bowl trophy. If you've ever wondered how this and other trophies are made, check out the video and your trophy store near San Jose.
The Super Bowl trophy takes about four months to make. This famous sports award is made from the firing and shaping of several sheets of silver. Once the silver football is made, the laces and seams of the trophy are created by hand with a hammer and chisel. When the base is complete, it undergoes trophy engraving where someone engraves the NFL label and the date of the Super Bowl.

You're planning the big corporate dinner this year, and it needs to go off without a hitch. Though it may not seem as important as the venue and theme, don't forget your corporate awards in Santa Clara . Corporate awards and recognitions can bolster your employees more than good food any day. When your employees receive a custom award , they know their superiors are noticing them and acknowledging their hard work. They're more likely to give their company even more productivity and pride. Keep these ideas in mind when you're planning your corporate awards dinner.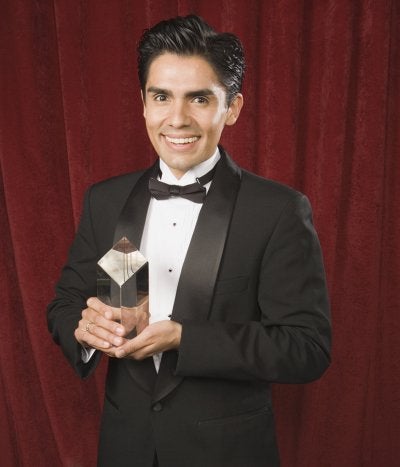 Plan Out the Awards
When you're creating your awards, sit down with a list of your employees. There are some common awards to give, such as "Highest in Sales", "Best Team Captain", and "Employee of the Month". These are great awards to give out, but consider throwing in some funny awards or awards specific to your company. "Most Likely to Walk in Late", "Best Dressed", or "Office Clown" are great comedic awards. If you hit a roadblock, don't forget to call the trophy store. The associates there can help you create some fun and interesting awards to give to your employees.
Keep Everyone Entertained
Along with great and entertaining awards, you need some great entertainment. You could have a local radio station DJ your event, or hire a regular DJ. Or you might hire a local band everyone raves about. Depending on your company or party theme, you could even hire out-of-the-box entertainers, such as fire-breathers, stilt-walkers, gymnasts, or craftsmen. Whatever you use for entertainment, make sure it will keep everyone entertained throughout the event.
Keep Things Short
No one likes it when an event meanders through the night, leaving everyone bored and checking the time to leave. If employees are accepting awards with a speech, try to keep the speeches to a short length. Also, if you have guest speakers, tell them to limit their speeches to a specific amount of time. Hire an emcee to keep the pace of the evening consistent.

If you are exploring options for custom frames in San Jose, consider a shadowbox frame . Shadow box frames are a dramatic way to showcase art, memorabilia, or important documents such as diplomas and certificates. Shadowbox custom frames are an excellent choice for framing a collection of related objects together. For example, framing objects from an important vacation with your significant other as a collection makes a thoughtful gift as well as a conversation object to display at home.
Shadowbox frames are deeper than traditional frames, allowing for space between the object being presented and the glass of the custom frame. This depth creates a three-dimensional composition for flat documents and art, or accommodates objects that require a little extra space. Shadowboxes are so named because of the way light hitting the interior of the box creates areas of highlight and shadow. Shadow box frames can be custom-made in various sizes and crafted to accent any decor.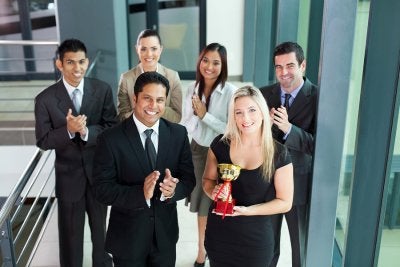 If you are brainstorming ideas for corporate awards in San Jose or Santa Clara, why not take a creative approach? After all, the employees and coworkers being honored are likely some of the brightest and most innovative contributors to their field. A personalized and creative approach to the time-honored tradition of conferring corporate awards will energize your team, while simultaneously rewarding hard work.
Design Personalized Awards
The physical form of the awards that you present should reflect the tone, aesthetic, and personality of your company. If your firm is innovative and fun, ask your awards shop for recommendations on a contemporary award that will embody these characteristics. Elegant bronze, acrylic, or glass awards are excellent for communicating a sense of gravity and accomplishment. Be sure that your corporate awards are engraved with important dates, words, or phrases to make them personal.
Devise Custom Categories
Show your team that you appreciate and recognize individual strengths by creating personalized awards categories that showcase individuals' unique assets. For instance, if your company has one team member who you can always count on to be the voice of calm on a hectic day, why not show him or her that you appreciate this trait by designing a personalized award that recognizes this important ability. Get everyone involved by asking team members to help devise categories that truly represent your company.
Make Your Awards Ceremony an Event to Remember
Plan a memorable and entertaining event during which to distribute your corporate awards. Engage all members of your team, not just those who are being honored, by recognizing all guests with a special toast or thoughtful speech. Consider distributing small keepsakes to each place setting before the event so that employees are greeted with a special token of their contribution to the team. Remember that your corporate awards ceremony can motivate and inspire your whole company, while at the same time honoring those who have demonstrated outstanding achievement throughout the year.
Archives
2018
2017
2016
2015
2014