If you have an eye for artistic talent, consider displaying some fine art in your home or in your office. Fine art could come in the form of photographs, paintings, or sculptures, and it can be created by professionals, amateurs, or even your younger sibling. You can keep your art protected and add to its aesthetic appeal with the help of a custom frame in San Jose and Santa Clara. Framing also helps the piece stand out against its background. If your walls are looking a little bare, keep reading and learn about the steps to take to invest in fine art.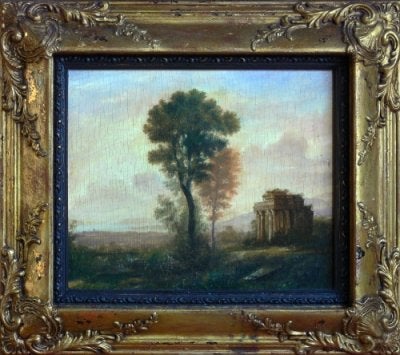 Think About Your Taste
Fine art comes in many different mediums. If you're thinking about adding some to your home or your office, think about what types of art you appreciate most. Some people prefer photography, while others like still life paintings. Others like sculptures, which they can place on their mantelpieces or their office desks. When you consider adding custom frames to the mix, you can put your own touch on a favorite photograph or painting and have it pop off of your wall. When investing in fine art for your own space, think about what you would like to see.
Consider Your Budget
One of the interesting aspects of fine art is that you can find it almost anywhere you look. Not all fine art needs to come from a professional gallery where you spend thousands of dollars on a piece that catches your eye. You can just as easily ask for a print from a photographer friend, or even have your neighbor, family member, or friend make you a custom piece. Then you can find the right custom frame and hang it where you see fit.
Choose a Custom Frame
A custom frame gives you the opportunity to add your own influence to a piece of fine art that already exists. Custom frames make the artwork stand out from its background, protect it from damage, and accent the piece of art in the way that you see fit. Don't forget a custom frame when you invest in fine art.

The way you arrange your art in a gallery is an art itself, and custom frames in San Jose and Santa Clara can go a long way. At JB Trophies & Custom Frames, poster and picture frames are among our many specialties. You want your gallery to look as organized and presentable as possible, and we can help you bring your vision to life . We can work with you to find a frame that perfectly complements your artwork and lasts over time. If you are setting up a gallery and want to make sure everything comes out the way you see it in your mind, talk to JB Trophies & Custom Frames about our framing services.
There are many different ways you can appreciate art. When it comes to hanging art in a gallery, there is a certain way you will want it to look. Bare paintings hanging up on the wall might blend into the background, but custom frames will help them pop. They also add some consistency between pieces of different sizes and configurations. At JB Trophies & Custom Frames, we can frame photographs, paintings, and prints of artwork. We are also happy to accommodate for thicker paintings with deeper frames.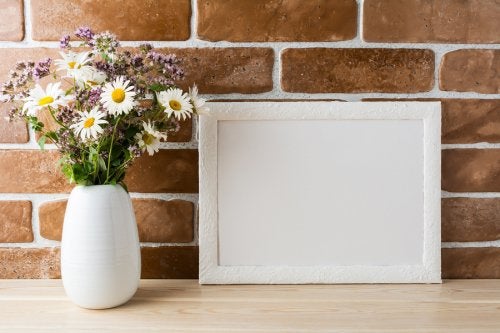 Many parents have strong feelings about awarding participation trophies and sports awards to children who completed a sports season rather than won a championship. According to the clinical counselor in the attached video, though, these sports awards can be a great motivational tool for young children. Let's take a closer look at the value of sports awards in San Jose and Santa Clara youth sports.
Participation awards, such as cup trophies, given to young children can help them strive for even bigger and better trophies. When these children see their peers earning larger sports awards for winning a championship or being the team's "Most Valuable Player," then they see the possibilities they can achieve by sticking with the sport. This is a great benefit that can help children understand the value of continually becoming stronger and better in their chosen sport or field.

Gifting corporate awards to your employees is a great way to improve morale and acknowledge their hard work. There are several types of awards and personalized gifts that your employees will appreciate, such as a day off, free lunch, and plaque awards in San Jose and Santa Clara. Here is a closer look at how you can reward your productive employees:
As you can see in the attached video, corporate awards and gift ideas are only limited by your imagination. You can reward productive employees with physical gifts—like crystal and plaque awards—or with job-related activities like paid time off or promotion opportunities. No matter your choice, it is important to consistently acknowledge your productive employees. This habit will encourage continued productivity and keep your employees happy.

It is important to show off your kids' achievements in school and sports. You can show off their sports awards, school projects, and science fair ribbons with a custom shadow box made by your framing store near San Jose and Santa Clara. You can customize your shadow box to fit your kids' different projects and to match your interior décor. Let's take a closer look at this type of framing that can showcase your kids' proudest school moments.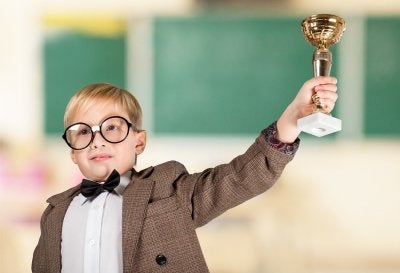 Customize to the Size of the Award
Shadow boxes, just like custom frames, can come in several different sizes and shapes to fit the item you wish to showcase. If your kids have special poems, sports awards, or science fair ribbons, then you can order a shadow box in a small or large size to hold as many awards as you wish. Shadow boxes can also be customized into different geometric shapes to showcase your kids' achievements in an interesting format. This customizability is a great asset when you have different projects and awards from each of your kids.
Match the Surrounding Décor
If you prefer a clean and matching décor style in your home, then it may seem difficult to display all of your kids' different awards and school achievements. However, a custom shadow box that's designed and fabricated by a qualified framing store can easily be made to match the rest of your frames and surrounding décor. Speak with your shadow box designer about the frame colors and designs already in your house. Your designer can use these details to customize a shadow box to complement your house's current décor.
Showcase a Variety of Achievements
Your kids will have many achievements throughout their time in school. They will win school awards, complete colorful projects, and write memorable papers. These achievements deserve to be displayed, so your kids, your family, and friends can see everything that your kids have accomplished. This is a great way to show your pride and joy in your kids' achievements.

It is incredibly important to keep your artwork—whether personally made or purchased—protected against dust, light, and accidents. It is just as important to have your artwork enhanced and showcased for your viewing pleasure. Your framing store near San Jose and Santa Clara can help you in both endeavors by creating a custom frame to protect and showcase your artwork. Let's look closer at why it is so important to work with a professional frame designer.
A professional frame designer will have the required knowledge to advise you on the right framing materials to protect your artwork. A frame designer can advise on the proper matting, glass, and frames to work with your artwork's medium, whether it is an oil or watercolor painting or a charcoal sketch. Designers can tell you why seemingly minor details, such as spacing, can enhance or detract from your art. If you are looking to keep your artwork protected, yet showcase it for everyone to see, then work with your local framing store to design the perfect custom frame.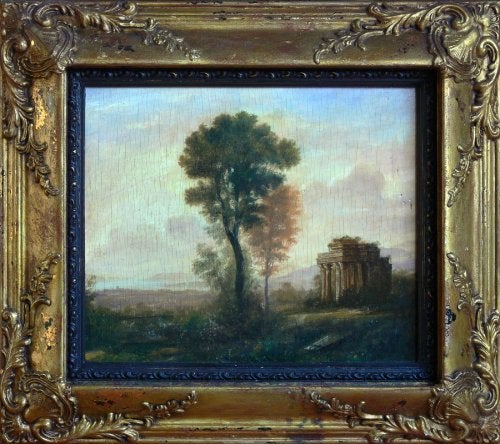 If you want custom frames in San Jose or Santa Clara, it's a good idea to work with a custom framer that you can trust. Finding a reputable professional will help ensure that the framing process is done properly, so you should know what to look for. Once you do meet with your custom framer, you'll talk about what kinds of frames you need. Your framing expert might ask you a few questions to get a better idea of the project as well. Here's a look at what to expect when you work with a custom framer.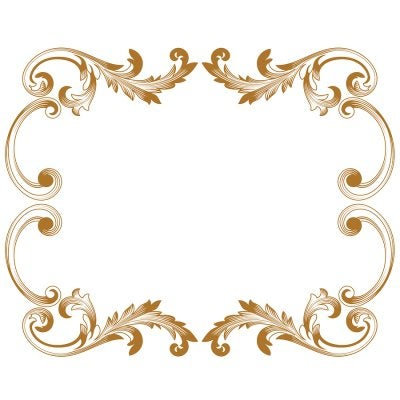 Choosing a Quality Custom Framer
Custom frames let you show off your awards or enjoy pictures of your family, but not all custom framers are equally qualified. If you want to make sure you choose a legitimate expert for your custom frames, you should look at your options before making a decision. When you're looking for professionals in your area, make a list of your options. Don't work with a framer who tries to change your art, as a quality framer will be able to work with what you have. It's a good idea to see if your framer is a member of a professional custom frame association.
Discussing Your Needs
People seek out professional framers when they need custom frames, but there is more that your pro can help with. You can talk to your custom frame professional about your options and ask for his or her advice. Your framing professional will keep your budget, your aesthetic style, and your concerns in mind throughout the process. Never be afraid to discuss different ideas with your expert before getting started on your custom frames.
Providing Information
You'll need to give your custom frames professional some more information to ensure that the job is done right. It helps to tell your framer about the color of the wall that the frame will be hanging on, discuss design themes that are present in your home or office, and talk about the layout of your furniture. This contextual information will help your custom frames turn out beautifully.
When you are designing a sports award or corporate award, you have many material choices available. The most common mediums you will find at your trophy store near San Jose and Santa Clara are acrylic, crystal, glass, and bronze/resin. Continue reading to see which award medium is right for your awards.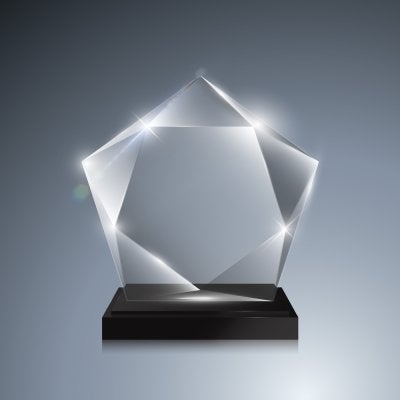 Acrylic awards are great when you are acknowledging an exceptional teacher or manager. The award can be engraved or printed with a name, logo, achievement, or special message. Crystal and glass awards are exceptional pieces of art. Crystal differs from glass, however, because its higher lead content causes sparks of color and light with extreme angles. You can also order a glass custom award in a plaque, bowl, or set of champagne glasses. A bronze award is often made from a bronze-extrapolated resin. This award medium can be used to make any type of award, such as a sports trophy. Resin is an inexpensive medium that will also provide a better detail in your award's sculpture. For more information and help choosing the right award medium, speak with your trophy store.

Museum framing near San Jose and Santa Clara is a popular custom framing choice. However, many people may not realize all that comes with a custom frame made to museum standards. With this type of framing, you can better protect, conserve, and display treasured items behind a distinctive frame and glass. Let's take a closer look at the benefits of museum framing and how it can protect and preserve special items for posterity.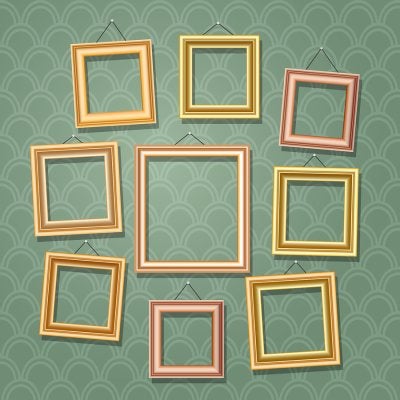 Artwork-Quality Frames
Original pieces of art or historical documents are impressive on their own. However, these one-of-a-kind or highly valuable pieces are made much more spectacular with the right frame. Custom frames and matting are made to complement the item on display with the right colors, grain patterns, or custom frame carvings. Museum framing becomes part of the artwork, which lends to the art's beauty and originality.
Non-Reflective Glass
Specialty, non-reflective glass is often used in conjunction with museum frames. This glass is referred to as "conservation glass," and it can be made from acrylic or flat glass. Conservation glass is best used in areas with a lot of lighting or when pictures will be taken of the artwork. This exceptional glass will eliminate almost all signs of reflections. This is necessary when items are on display in museums or held in a shadow box. Conservation glass can also block up to 99% of ultraviolet light, which will protect the art or document wherever it is housed.
Quality Preservation
Preservation of artwork and historical documents is crucial to preserve an artist's masterpiece or an important piece of history. Museum framing and glass is an integral element of protecting these important items while still displaying them. Museum framing will keep art and documents safe from contaminants behind a strong sheet of glass. Museum glass will also protect these items from the damaging effects that can come from camera lights, sunlight, and dust. There is no better way to protect a piece of artwork or history than museum framing.

Museum framing near San Jose and Santa Clara is very important, especially if you wish to have a successful museum or gallery. Museum-quality artwork and photographs cannot be stuck in a simple frame from a department store. Your local framing store must view the pieces and frame them correctly before they can hang on a gallery wall. Here is brief look at museum framing and how it will benefit you:
With a framing store's professional touch, your museum-quality artwork will be seen the way it is meant to be seen. Museum framing consists of various frames, mattes, and techniques to correctly frame and protect a piece of art. Only a qualified framing store can frame different types of artwork so they can hang on a gallery wall. Museum frames may range in size, style, and shape, depending on the artwork. Visit a framing store with the correct knowledge in museum framing to protect your gallery pieces.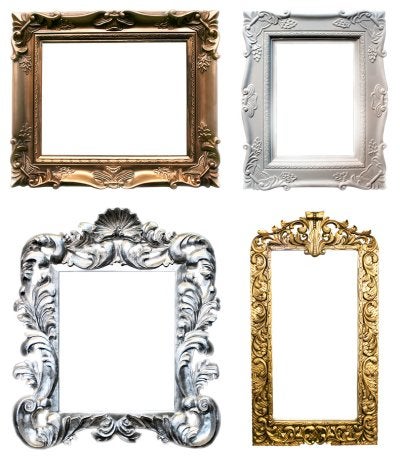 Archives
2018
2017
2016
2015
2014