There are many different types of awards, but plaques are among the most classy and elegant of them all. Not only do they make for an excellent decoration, but they are also a great way to show your appreciation for a job well done. Whether you're looking for sports awards or corporate awards, there are a few reasons to consider going with plaque awards in San Jose.
Whereas cup trophies and other decorative options are more difficult to display, a plaque award fits in just about any location. Unless the recipient is running out of room on their wall, they'll be capable of proudly displaying their achievement for the world to see. Nobody wants an award they can't display, and that's one of the reasons that plaques are such a popular option.
In addition to saving space and making a great decoration just about anywhere, plaques are also very affordable. Depending on which type of plaque you choose, the engraving process can also be quick and efficient enough to fit just about any time table. No matter what the situation may be, this is a great personalized award for almost any celebration.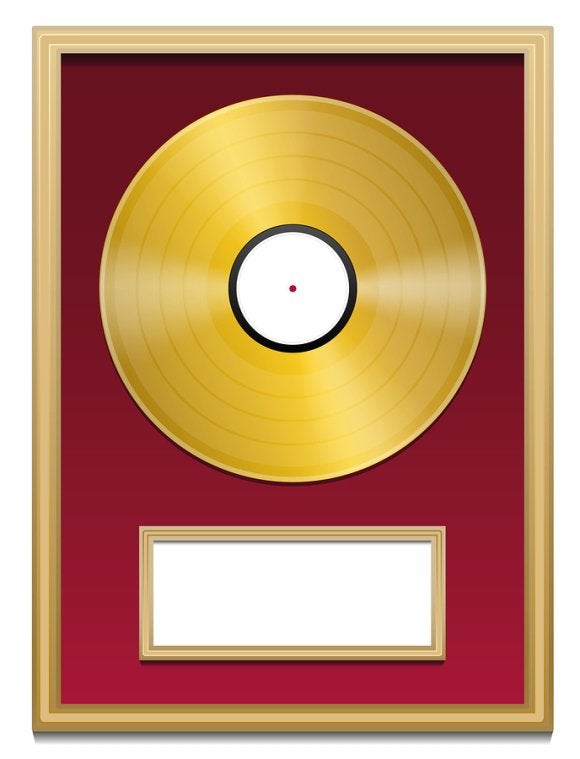 Believe it or not, awards are not a recent invention. Although the word "trophy" was derived from ancient Greek, the concept is probably even older than that. These items used to be delivered mainly in honor of victorious battles, but today they are used to celebrate almost any achievement. You can even get personalized trophies near San Jose to celebrate the personal victories of friends, family and co-workers. If you've ever wondered how these decorations have developed over time, take a look at the history of these prestigious accolades.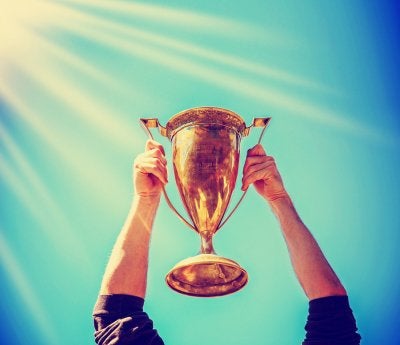 Awards to Recognize Conquest
Long ago, trophies were used to celebrate victories of war. Some of these decorations were made to honor the dead, while others were more barbaric. Eventually, the concept of the award was transformed into a physical representation of spectacular physical feat, such as the laurel wreaths bestowed upon winners of the Olympic Games in ancient Greece. It wouldn't be long before cup trophies, chalices and medals would become a new standard for sporting events.
Technology Changes the Trophy
Over time, it became easier and more affordable to create and offer trophies. Thanks to modern technology and inventions such as plastic, it was suddenly feasible to create an award for just about anything. Whereas this honor was once only bestowed upon warriors and physically impressive athletes in the form of sports awards, it quickly became possible to offer accolades such as corporate awards. Personalized trophies were no longer limited in scope, and had become accepted as a legitimate means of celebrating just about any achievement.
The Modern World of Trophies
Today, personalized trophies are used to recognize the extraordinary efforts of just about anybody. For instance, the Oscars recognize excellence in filmmaking while the Nobel Peace Prize recognizes efforts to make the world a better place. There are many different types of award on the market today, making it possible to offer recognition for just about any achievement. Whether big or small, simple or extravagant, the trophy has changed the world just as much as the world has changed the trophy.

There are many sports awards that are given out to athletes every single year. A lot of time and effort goes into crafting personalized trophies in San Jose , Santa Clara, and other cities around the country to celebrate athletics. Watch the video here to see how Tiffany & Co. is able to take a single sheet of sterling silver and turn it into a US Open trophy.
The process of putting together a sports award like a US Open trophy is not easy. Cup trophies need to be molded, engraved, and then polished in order to look as beautiful as they eventually do. If everything is not done precisely, the trophy will not look its best. Athletes strive to win these trophies and spend hours practicing to try and win them, so great care is taken to make sure they are created properly.

Coaching kids who are a part of a youth sports team can be an incredibly rewarding experience. From teaching them valuable lessons at practice to putting a smile on their faces by handing out sports awards at the end of the season, it's a great way to spend your time. But before you hit the trophy store near San Jose or Santa Clara, you should keep a few things in mind about connecting with kids. Here are a few tips to follow.
Set goals for your team before the season starts.
Part of the fun of being on a team is working together with people towards a common goal. Whether that includes taking home cup trophies by winning your league or simply having a good time week in and week out, you should be very clear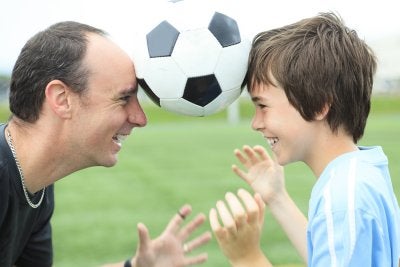 about what your team's goals are going to be.
Preach the importance of paying attention in practice and practicing hard.
Your team is not going to be able to reach its goals without putting in time and effort during practice. From the moment you create goals for your team, you should talk to the kids about why it's important to practice and what you can accomplish as a group by putting in the work necessary to get better.
Encourage the members of your team at all times.
Some coaches are loud on the sidelines, while other prefer to speak quietly to their kids on the bench. Regardless of what kind of coach you are, you should make it a point to show encouragement for your kids at all times. Sports are supposed to be fun, so make sure you act like it.
Reward your players when they do something good.
Sports awards were designed to let kids know that they are doing a great job out on the court or field. Giving your team personalized trophies at the end of the year is just one way to let them know exactly how proud you are of them.
Archives
2018
2017
2016
2015
2014