Not every company thinks to give out corporate awards in San Jose or Santa Clara, but it's a great way to show your employees that you recognize the great work they've done. You can give them out every quarter, every year, or at the end of a particularly busy stretch. You can even set up a ceremony dedicated to giving out personalized awards. In this case you'll need to find a suitable location, have someone physically present the award and say a few words, and create custom corporate awards for employees to take home or keep in their offices. Here's a closer look at these tips for planning a successful corporate awards ceremony.
Pick a Location
If your whole team spends most of the time in the office, it'll be a nice change of scenery to host the corporate awards ceremony offsite. Start by looking for a venue that is convenient for everyone to get to—some people have a long commute to work as it is, so make sure the location works for everybody. Additionally, you'll need a venue that is appropriately sized for the number of people that will be attending the ceremony.
Prepare a Presentation
A corporate awards ceremony should be more like a formal dinner than a buffet, so don't just leave the awards on a table for people to pick up themselves. Instead, have someone lead the event and give out the awards individually. This gives you the opportunity to explain why each person received the award they did, which makes the whole experience more personal and engaging. Employees will be more appreciative when they understand exactly why they received the award, because they'll recognize the thought that you put into it.

Create Custom Awards
Every awards ceremony should include actual tangible awards that you can give out to your employees. You can use cup or bowl trophies or glass awards, or you could print out certificates that name the recipient and the nature of the award. If you do print out certificates, be sure to have them framed so they're presentable.

If you're accepting a corporate award at your San Jose business, you might be fretting over what you should say at the occasion. Everybody has seen acceptance speeches that seem to drag on for hours. Fortunately, it's entirely possible to craft a winning and engaging acceptance speech that won't bore your audience. Keep the personal thank-yous to a minimum, mentioning only individuals who are in the room—even addressing them directly. Be sincere, and speak from the heart. Keep the tone direct and the language concise. For more tips on making a great acceptance speech, be sure to check out this video.

It is common to give your business clients gifts and tokens of appreciation after closing a large deal or around the holidays. These personalized gifts show your clients that you think of them and how they help elevate your business. It is important to find the right type of personalized gifts in San Jose and Santa Clara, because your clients will appreciate the effort you have gone through to acknowledge their presence. Read on for some unique gift ideas to give your clients.
Clocks are popular gifts that your clients may not expect yet they will appreciate. A small clock can be displayed on a mantle or desk. It is a functional and beautiful token of appreciation. Customize the clock with your clients' names.
Pen holders and business card holders are great gifts that are functional and attractive additions to a client's desk. These types of personalized gifts are easy to give to multiple clients around the holidays.
Celebrate an important partnership with a crystal award or framed picture that can be displayed in your clients' offices. This type of gift can carry names, dates, and a short message.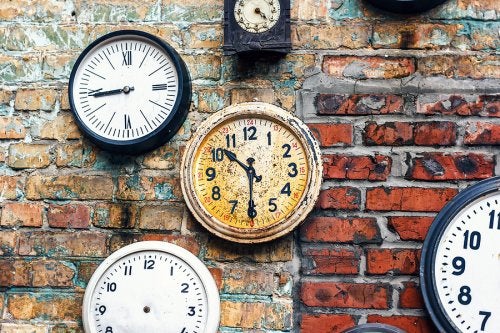 Vintage movie posters are inspiring to look at and fun to collect. However, they must be framed and preserved properly to ensure they maintain their clarity and value. Your local framing store will be the best place to learn how to properly protect and preserve your posters . San Jose and Santa Clara's framing professionals can suggest the right supplies and techniques to combat the common elements that can destroy your collection. Let's take a closer look at the steps you need to preserve your vintage movie posters.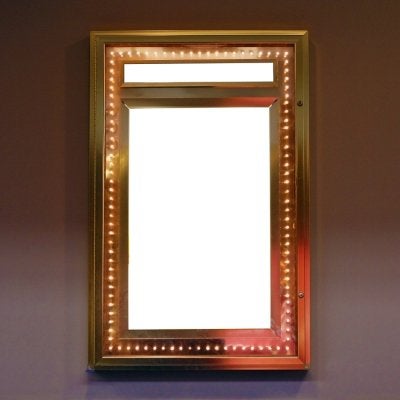 Understand Damaging Elements
There are certain enemies of vintage posters and artwork, such as moisture, light, and pests. These elements can cause extreme damage to any type of collection, so it is important to understand the different destructive elements and how to combat them. Moisture, humidity, heat, pests, light, and acid are the most common forces that may damage your vintage poster collection. You can prevent many of these damages by storing your collection in dry, climate-controlled areas and display them using the proper supplies.
Use the Correct Supplies
There are several ways to display your poster collection, but the posters must be displayed with the correct supplies found at your local framing store. Protect your movie posters by framing them with acid-free materials and protective display glass. These materials can prevent damage from higher acid backing, light exposure, and extreme temperatures. Keep your poster frames out of direct sunlight and away from high-humidity areas. Do not use heat or adhesives to mount your posters. Only use sturdy nails or hanging supplies recommended by your framing store.
Work with Professional Framers
Your local framing store is going to offer the greatest amount of help and supplies to properly preserve your vintage movie posters. Professional framers have experience and knowledge in different framing techniques and supplies to protect various types of artwork. They can also recommend the right frame and mat colors to match each poster and your interior décor. This knowledge and experience will help preserve your poster collection for years to come.

Gifting corporate awards to your employees is a great way to improve morale and acknowledge their hard work. There are several types of awards and personalized gifts that your employees will appreciate, such as a day off, free lunch, and plaque awards in San Jose and Santa Clara. Here is a closer look at how you can reward your productive employees:
As you can see in the attached video, corporate awards and gift ideas are only limited by your imagination. You can reward productive employees with physical gifts—like crystal and plaque awards—or with job-related activities like paid time off or promotion opportunities. No matter your choice, it is important to consistently acknowledge your productive employees. This habit will encourage continued productivity and keep your employees happy.

There are times when a picture or piece of artwork is oddly-shaped, but it is still important that these items be properly protected with a customized picture frame in San Jose and Santa Clara. You may wonder how an oddly-shaped picture can be framed, but your local framing store has the tools and skills necessary to keep your possessions protected and showcased in an attractive manner. Read on for a better look at custom framing and how it can protect your memories.
Your local framing store will inspect the picture you wish to frame. Your frame designer will go over different matting options, frame shapes, and various color options. These details are important to discuss with your frame designer, because he or she will have the required knowledge and tools to design the right custom frame that will protect your oddly-shaped picture. It is possible that your designer may suggest shaping the matting around your oddly-shaped picture and framing it in a traditional frame design. No matter the outcome, your framing store will ensure your picture or artwork is protected and well-framed.

Corporate retreats are a great way to bring your team together and improve employee productivity. Teambuilding retreats and corporate awards in San Jose and Santa Clara help improve morale and encourage your employees to work harder and smarter for your company. Watch the video and continue reading to learn the basic elements of a corporate retreat.
Decide the primary goal and secondary goals of the retreat. These definitions will help steer teambuilding exercises to benefit your team most.
Assign a team of retreat participants and management to plan an effective itinerary of teambuilding exercises, corporate awards ceremonies, and downtime. These activities are important to create a successful retreat.
Break everyone into teams for exercises. These teams should be filled with employees who do not often work together. They will gain more benefit from working with new business strategies and corporate imaginations.

There are several ways to celebrate your employees' achievements. You can offer free food, give personalized gifts , or award extra time off. These simple ways of celebration will show your employees that you recognize their efforts and appreciate the hard work they bring to the office every day. Read on to see how free food and personalized gifts in San Jose and Santa Clara are the perfect ways to recognize employee achievements.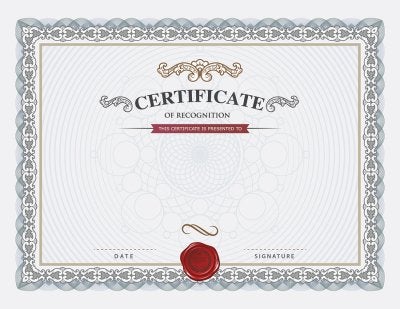 Offer Food
Free food is almost always a welcome sight at work, so it is a great way to show appreciation for your employees' achievements. You can surprise them with sweets, snacks, or pizza. You may also consider having lunch catered at the office or taking your team out to a nearby restaurant.
Give a Gift
Personalized gifts—like a custom award or engraved business card holders—are great ways to show each of your employees that you notice and appreciate their contribution. You can commission personalized trophies or framed certificates that specifically state the reason for the award. You may also prefer to give everyone the same gift, such as a clock or pen holder, to celebrate a big sale or team achievement. This is a great way to personalize your celebration.
Plan an Outing
Your employees may also appreciate a break from the office to enjoy a team outing. This planned outing does not have to be business-related. Your employees will appreciate a family picnic event. However, you can also plan a team-building excursion to give employees time away from work, while still working on being a better team. Team-excursions may include cooking lessons, ice skating lessons, or hiking.
Award Time Off
Your employees will always appreciate extra time off. If they meet a large sales goal or complete a big project, then consider awarding paid time off during the following week. You may also offer a coupon that allows each employee to choose the day they would like off or choose when they would like to leave early.

It is incredibly important to keep your artwork—whether personally made or purchased—protected against dust, light, and accidents. It is just as important to have your artwork enhanced and showcased for your viewing pleasure. Your framing store near San Jose and Santa Clara can help you in both endeavors by creating a custom frame to protect and showcase your artwork. Let's look closer at why it is so important to work with a professional frame designer.
A professional frame designer will have the required knowledge to advise you on the right framing materials to protect your artwork. A frame designer can advise on the proper matting, glass, and frames to work with your artwork's medium, whether it is an oil or watercolor painting or a charcoal sketch. Designers can tell you why seemingly minor details, such as spacing, can enhance or detract from your art. If you are looking to keep your artwork protected, yet showcase it for everyone to see, then work with your local framing store to design the perfect custom frame.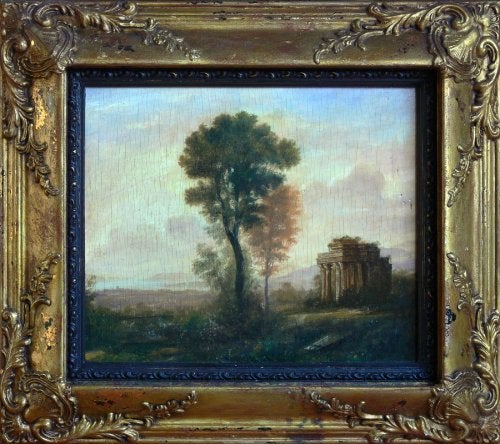 There are presents and then there are custom corporate awards in San Jose and Santa Clara. Custom awards involve an extra sense of thoughtfulness and consideration, so they can do a better job of making your employees feel appreciated. Corporate awards can help your team stay motivated and productive, and there are a few different ways you can go about personalizing them. Feel free to read ahead if you'd like a few ideas on how to personalize your corporate awards.
When thinking about personalizing a corporate award, think about the nature of the award. If the award goes to the person who made the most sales for the year, this information should be included on the award. You can also include the employee's name as well as details about how he or she came to win the award. Personalize the award with the number of sales made or the total value that the winner accumulated for the company. Make sure that however you decide to personalize the award, you do so in an aesthetically pleasing way so the recipient can proudly display it. You can even consider giving out glass, crystal, or acrylic awards for even more cosmetic appeal.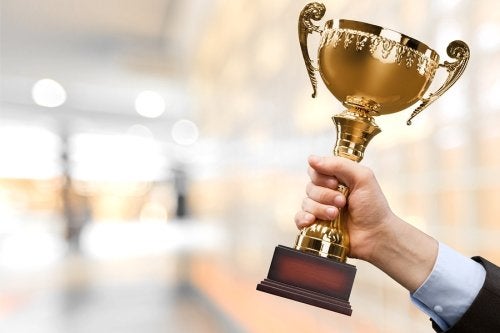 Archives
2018
2017
2016
2015
2014