Some trophies are even more famous than the individuals or teams to whom they have been awarded. If you are in the process of designing your own cup trophies in San Jose, it might be inspiring to take a look at some of the best-known and most coveted sports awards in the world. Watch this video for a countdown of the most famous sports awards that exist across the globe.
Cup trophies are used to honor the best players and teams in a wide range of sports. The tenth most coveted sports trophy is the Championship League Trophy, awarded in England for the sport of soccer. The Stanley Cup, another cup trophy, is awarded annually in the U.S. to an American or Canadian hockey team.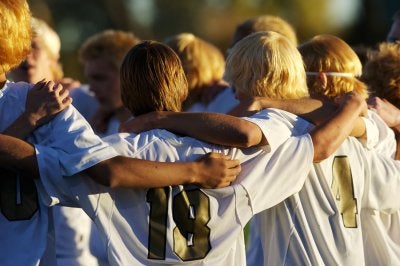 What better way to conclude a memorable soccer season than with an award ceremony? If you are considering ordering sports awards or personalized trophies in San Jose or Santa Clara, you are probably interested in learning the details of how to go about creating outstanding keepsakes for your team. With a few basic steps, it is easy to create awards that your team will cherish for years to come.
Choose Your Categories
Sports awards often include categories such as most valuable player, most improved player, and best team spirit. In addition to the standard awards, you may wish to include awards specific to your team. For instance, if one of your players is known for his or her sense of humor, praise this strength with an award. Recipients do not need to be limited to members of the team. Thank family members, sponsors, and volunteers with thoughtful awards that will ensure their continued support next season.
Choose the Form of Your Awards
Sports awards take various forms. Trophies are a timeless symbol of achievement that any child or adult will be proud to display. Trophies can be customized with varying bowl sizes and base types, as well as engraved display the player's name or any special sentiment. Plaque awards are another popular choice for end of season awards. Other options include stunning glass or acrylic awards, bronze awards, and even objects that serve a dual purpose like clock and desk accessory awards. When choosing what form your awards will take, consider the age of the recipient and the tone you wish to communicate with your award.
Order Your Awards
When it is time to determine where to have your awards made, choose an awards shop with an outstanding reputation and a long history of serving satisfied customers. Your awards shop should be happy to answer all of your questions, share product knowledge, and ensure that you are more than satisfied with your order. It is best to order your awards as soon as possible, but if you are in a hurry, many awards shops offer rush services and in-house engraving to expedite the process.

Galleries and museums are designed to preserve and showcase priceless works of art. As a museum curator or conservationist, it is your job to make sure that your artwork is framed and preserved in the proper manner. At JB Trophies and Custom Frames, we have the tools and experience needed to perfectly frame and preserve your museum or gallery pieces. Our framing store near San Jose offers custom picture frames for canvases, photographs, prints, and more. When you bring your work to our framing store, our framing experts will work closely with you to help you choose a frame and mat that perfectly highlights the features of the work of art. Since we are highly experienced in the art of museum framing, we will ensure that your final product is a fantastic addition to the walls of your museum. To learn more about our framing services, be sure to contact our Santa Clara location.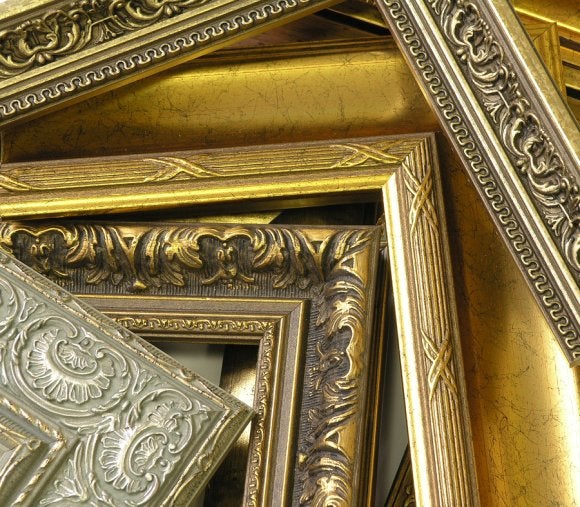 Your son or daughter's teacher will have a major impact on his or her life during the school year and beyond. When your child is fortunate enough to have a terrific teacher during the school year, you may want to acknowledge the teacher's hard work with personalized gifts or custom frames. A trophy store near San Jose and Santa Clara can help you choose out personalized awards or gifts that will be sure to let your child's teacher know that you recognize their hard work and commitment to the classroom. By presenting your teacher with a gift at the end of the year, you are sure to make a difference. Read on for some essential tips for selecting a gift for a teacher.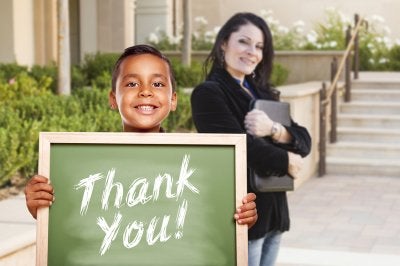 Consider a Custom Mug
For many teachers, coffee or tea is an integral part of the workday. When you are selecting a gift for a teacher , you may want to consider crafting a custom mug. A trophy store will be able to print out a personalized photograph on the side of the mug. In addition, you can customize the mug with the teacher's name or initials.
Create a Custom Frame
Custom frames make excellent pieces of décor in the classroom. As you are selecting a gift for a teacher, you may want to consider framing a photograph in a beautifully crafted custom frame. For example, you can help memorialize your son or daughter's class with a class photo in a frame that depicts the year, grade, and name of the teacher.
Craft a Custom Trophy or Plaque
Since everyone loves to be acknowledge for their hard work, creating a custom trophy or plaque may be a great way to show your teacher that they have made a difference. For example, you may want to get together with other parents to have a custom trophy made for your classroom teacher. With these great ideas, you are sure to put a smile on your teacher's face.
Archives
2018
2017
2016
2015
2014