When a beloved coworker retires after several years, it is important to plan a memorable sendoff. Planning a memorable retirement celebration will include many components, such as a personalized gift from the other employees. This personalized gift in San Jose and Santa Clara is a great way to include all the retiree's coworkers in the celebration and show the retiree how much he or she will be missed. Read on for a better understanding of how to plan a retirement celebration.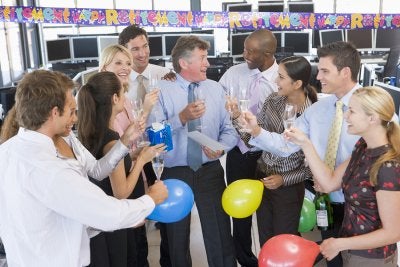 Showcase Career Highlights
A retirement celebration is meant to showcase a long and successful career. The best way to show a retiree the effect he or she has had on a company is to show a highlight reel, video, or collage of various accomplishments. A video or poster board of accomplishments should include photos and awards. Fellow employees can also leave messages of congratulations via a recorded video or large communal greeting card to show their own support.
Purchase a Personalized Gift
Retirees have a lifetime of memories from their careers, but why not give them a physical reminder of their service and achievements? There are many types of gifts a retiree may enjoy and can continue to use after leaving the job. Gifts, such as clocks or pens, can be engraved and personalized in many ways. For example, an engraving plate can include the number of years serving the company and a short message from all the coworkers.
Include the Coworkers
Another essential element of a retirement celebration are the retiree's coworkers. These people might have worked together and known each other for decades, so it is important to include the coworkers in the event. Gather the retiree's closest coworkers and form a planning committee. This group can ensure that all the components of the celebration are personalized to the retiree and his or her time with the company. In addition to a committee of close colleagues, ask everyone in the office or company to pitch in for a personalized gift or special award engraving.

Sandblasting is a long-used form of etching designs on glass, metal, and plastic. Trophy and framing stores near San Jose and Santa Clara use the sandblasting technique to design a variety of personalized gifts, including wine glasses, metal mugs, and crystal awards. While sandblasting is a technique that has been around for more than 100 years, it requires a few steps to perfect the right design. Continue reading to learn more about sandblasting and how it can perfect personalized gifts.
Once the design has been picked, it will be made into a vinyl or plastic stencil. The stencil will be placed over the item being etched. A handheld sandblaster will be applied to the design and sand will be blasted to the surface at a high pressure. The etched design will be even across the item's surface, and it will remain an attractive gift or personalized award that anyone will be able to enjoy.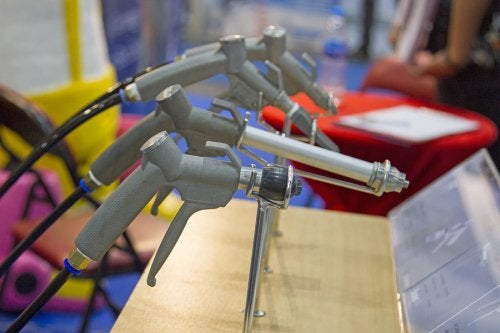 Vintage movie posters are inspiring to look at and fun to collect. However, they must be framed and preserved properly to ensure they maintain their clarity and value. Your local framing store will be the best place to learn how to properly protect and preserve your posters . San Jose and Santa Clara's framing professionals can suggest the right supplies and techniques to combat the common elements that can destroy your collection. Let's take a closer look at the steps you need to preserve your vintage movie posters.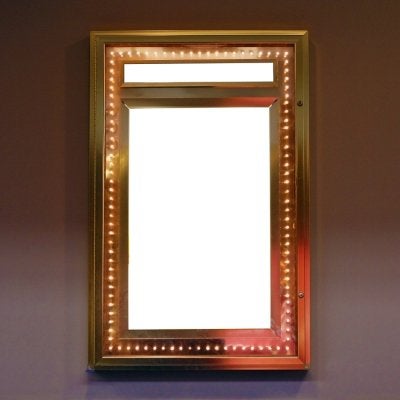 Understand Damaging Elements
There are certain enemies of vintage posters and artwork, such as moisture, light, and pests. These elements can cause extreme damage to any type of collection, so it is important to understand the different destructive elements and how to combat them. Moisture, humidity, heat, pests, light, and acid are the most common forces that may damage your vintage poster collection. You can prevent many of these damages by storing your collection in dry, climate-controlled areas and display them using the proper supplies.
Use the Correct Supplies
There are several ways to display your poster collection, but the posters must be displayed with the correct supplies found at your local framing store. Protect your movie posters by framing them with acid-free materials and protective display glass. These materials can prevent damage from higher acid backing, light exposure, and extreme temperatures. Keep your poster frames out of direct sunlight and away from high-humidity areas. Do not use heat or adhesives to mount your posters. Only use sturdy nails or hanging supplies recommended by your framing store.
Work with Professional Framers
Your local framing store is going to offer the greatest amount of help and supplies to properly preserve your vintage movie posters. Professional framers have experience and knowledge in different framing techniques and supplies to protect various types of artwork. They can also recommend the right frame and mat colors to match each poster and your interior décor. This knowledge and experience will help preserve your poster collection for years to come.

There are times when a picture or piece of artwork is oddly-shaped, but it is still important that these items be properly protected with a customized picture frame in San Jose and Santa Clara. You may wonder how an oddly-shaped picture can be framed, but your local framing store has the tools and skills necessary to keep your possessions protected and showcased in an attractive manner. Read on for a better look at custom framing and how it can protect your memories.
Your local framing store will inspect the picture you wish to frame. Your frame designer will go over different matting options, frame shapes, and various color options. These details are important to discuss with your frame designer, because he or she will have the required knowledge and tools to design the right custom frame that will protect your oddly-shaped picture. It is possible that your designer may suggest shaping the matting around your oddly-shaped picture and framing it in a traditional frame design. No matter the outcome, your framing store will ensure your picture or artwork is protected and well-framed.

It is important to show off your kids' achievements in school and sports. You can show off their sports awards, school projects, and science fair ribbons with a custom shadow box made by your framing store near San Jose and Santa Clara. You can customize your shadow box to fit your kids' different projects and to match your interior décor. Let's take a closer look at this type of framing that can showcase your kids' proudest school moments.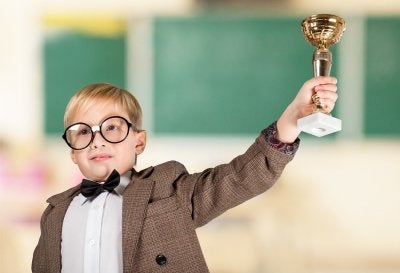 Customize to the Size of the Award
Shadow boxes, just like custom frames, can come in several different sizes and shapes to fit the item you wish to showcase. If your kids have special poems, sports awards, or science fair ribbons, then you can order a shadow box in a small or large size to hold as many awards as you wish. Shadow boxes can also be customized into different geometric shapes to showcase your kids' achievements in an interesting format. This customizability is a great asset when you have different projects and awards from each of your kids.
Match the Surrounding Décor
If you prefer a clean and matching décor style in your home, then it may seem difficult to display all of your kids' different awards and school achievements. However, a custom shadow box that's designed and fabricated by a qualified framing store can easily be made to match the rest of your frames and surrounding décor. Speak with your shadow box designer about the frame colors and designs already in your house. Your designer can use these details to customize a shadow box to complement your house's current décor.
Showcase a Variety of Achievements
Your kids will have many achievements throughout their time in school. They will win school awards, complete colorful projects, and write memorable papers. These achievements deserve to be displayed, so your kids, your family, and friends can see everything that your kids have accomplished. This is a great way to show your pride and joy in your kids' achievements.

Sports awards have been given to star athletes for thousands of years. The winners of the original Greek Olympics were awarded olive branches, and now Olympic athletes are awarded medals. Depending on their placement, winners may be awarded a gold, silver, or bronze medal. However, these medals are not made of pure gold, silver, or bronze anymore. Continue reading to see the materials that typically make up Olympic medals and personalized trophies in San Jose and Santa Clara.
As seen in the video, the 1912 Olympic games were the last time a medal or sports award was made of pure gold. Now, The International Olympic Committee requires that gold medals only need to have six grams of gold. The rest is made up of silver and copper. Bronze awards are also made of tin, copper, and zinc. Silver awards are almost completely made of silver.

Trophy engraving and engraved, personalized gifts are popular ways to award someone or show appreciation. However, the art of engraving personalized gifts has come a long way over thousands of years. From prehistoric water containers to artistic masterpieces, engraving has a long history. Here is a brief look back at the history of engraving and customized gifts near San Jose and Santa Clara: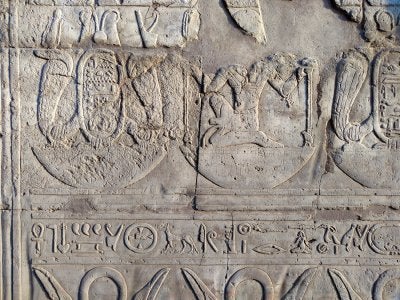 Prehistoric Water Containers
As early as 60,000 years ago, prehistoric humans were engraving designs in emptied ostrich eggshells. Hundreds of eggshell fragments have been found in a South African cave named Howieson's Poort Shelter. The carvings show a variety of patterns that indicate the prehistoric humans followed specific artistic details. Based on current tribal action, archaeologists assume that these prehistoric eggshells were likely used as water containers.
Ancient Storytelling
One of the most famous types of engravings can be found inside Egyptian pyramids. Hieroglyphics were largely used by the Egyptians to record data, such as the height of the Nile and the import of goods. However, pottery, funerary pots, and pyramid walls were used to engrave stories of the Egyptian people and their gods. One of the earliest Egyptian engravings is known as the "Pyramid Texts" and can be found on the walls and sarcophagi at Saqqara.
Fifteenth Century Mass Production
During the 1300s, paper was being mass produced, but people were still required to copy texts and pictures by hand. This changed in the 1400s when ambitious engravers began carving religious art and devotional texts into metal plates for mass production.
Golden Age of Engraving
During the late 1400s and early 1500s, the Golden Age of Engraving included the artists Albrecht Durer, Martin Schongauer, and Lucas von Leiden. These artists—likely learning the art of metal-working and engraving from goldsmithing—were regarded as master artists. Masterpieces like Adam and Eve by Durer and Saint Anthony Tormented by Demons by Schongauer are still regarded as artistic feats in the world of engraving.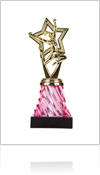 If you are a cheerleading coach or dedicated parent, you may want to consider creating personalized gifts or awards for your squad. By making your own awards with the help of a trophy store near San Jose , you will be able to provide your cheerleaders with recognition for their hard work and dedication throughout the year. From acrylic awards to custom frames and more, you will have many different options to choose from when you are planning out awards for your cheerleaders. Here is a look at some essential ideas for choosing the perfect cheerleading trophies.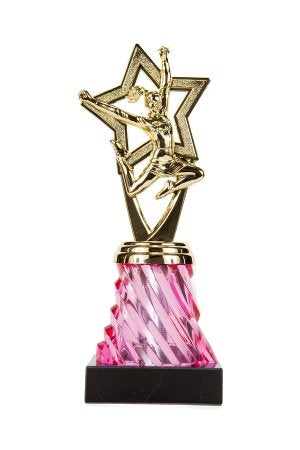 Cheer Figurines
A timeless cheer figurine is a terrific award for every member of your team. When you visit the trophy store, you can preview some of the different actions that are available for your cheerleading figurines. Depending on your budget and preferences, you can select cheer figurines that have been crafted from metal, plastic, or acrylic. If you want to hand out an award to every member of your squad, cheer figurines may be the perfect choice.
Special Plaques
In order to honor members of your squad who went above and beyond during competition, you may want to have special plaques created. A plaque can be engraved with a custom message or award that recognizes a special achievement. When you are designing your custom plaque, you can also choose to include engravings of iconic cheerleading images. Pompoms and megaphones will both look great on your plaque design.
Custom Trophies
When your team wins a major competition or other event, you may be asked to create a custom award to commemorate the occasion. The team at your trophy and framing store can work closely with you to help you create a custom trophy that is sure to be cherished by its recipients. Your custom trophy can include cheerleading figurines that are in formation. A trophy cup is another show stopping idea for your custom award design.

Awards ceremonies are exciting, even if the recipients of the awards are not kept secret before the event. Whether you're presenting sports trophies or corporate awards in San Jose, you should know how to do it right. Watch this video clip for a few tips for presenting a sports award or corporate award.
There are a few key ingredients to every award presentation that you should keep in mind when your turn comes. First, be sure to offer some background about the event and the award itself. Discuss why everyone is gathered together and the importance of the award. If the recipients know that they will be receiving a custom award, talk a little bit about the winner and why he or she deserves the honors. Feel free to share a personal tidbit if you have a relationship with the person receiving the award. When you present the award, reiterate the award and the recipient's name.

One of the most iconic sports awards in the world, and certainly in the United States, is the Super Bowl trophy. If you've ever wondered how this and other trophies are made, check out the video and your trophy store near San Jose.
The Super Bowl trophy takes about four months to make. This famous sports award is made from the firing and shaping of several sheets of silver. Once the silver football is made, the laces and seams of the trophy are created by hand with a hammer and chisel. When the base is complete, it undergoes trophy engraving where someone engraves the NFL label and the date of the Super Bowl.
Archives
2018
2017
2016
2015
2014