When you are creating custom awards, you may want to consider designing a beautiful crystal trophy or bowl. Crystal awards from your local trophy store will make a lasting impression on their recipient. With its premium look and feel, crystal is a great choice for an award material. Since crystal has a different composition than conventional glass, this material will sparkle and shine in the light. In addition, your trophy store can help you create a custom crystal design that includes beautiful details and engraving. Glass awards made out of crystal are a great choice for recognizing the achievements of a team, office or individual person. A store offering personalized trophies in San Jose will be able to help you create a crystal award that has undeniable flair and appeal. If you are seeking a custom award that is sure to delight and dazzle the recipient, you should be sure to consider creating a beautiful crystal trophy.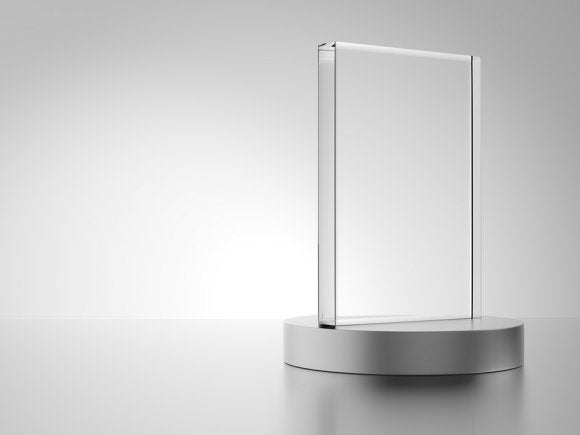 When you display a work of art, the frame is nearly as important as the picture, itself. The right frame can add dimension and interest to piece. In addition, custom frames can ensure that your artwork is protected from damage. As you are planning a visit to the framing shop, it is essential to consider what type of frame will be best suited to your artwork. A store offering custom frames in San Jose will have a wide variety of picture frames for you to choose from. To help you get the most from your visit to the framing store, here are some factors to consider when choosing custom picture frames.
Style of Artwork
One of the primary factors to consider when you are choosing a custom frame is the style of artwork that you will be framing. Different types of artwork will look their best when paired to a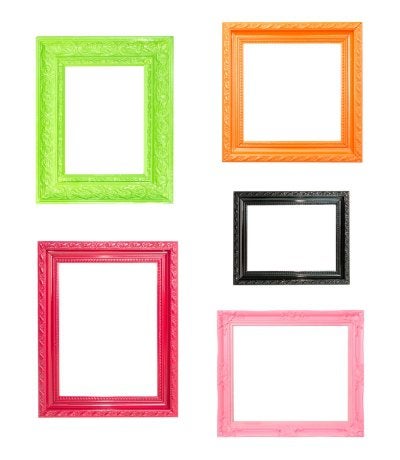 suitable frame. For example, a photograph or poster may look great when placed in a simple and streamlined frame. A more elaborate frame could be a good choice for a painting or drawing.
Consider Colors
When choosing a frame and mat, you should also consider the colors that stand out to you in the artwork. By selecting a frame color that can be seen in the work of art, you will help the piece stand out in the frame. You can also choose a mat in a color that compliments your artwork. With carefully selected colors, your frame will help your artwork really pop.
Determine Scale
Another factor to consider when you are designing a frame is the scale of your artwork. If you are framing a small picture, you can make a bold impression by placing it in a larger frame. If you are planning on displaying your art on a desktop or other confined space, you may want to choose a smaller frame. Your custom framing store will be able to help you choose the perfect frame for your art.

Custom shadowboxes in San Jose and Santa Clara can be great ways of displaying important or meaningful possessions and mementos. These fit in particularly well with custom trophies, picture frames, and other personalized gifts. Feel free to watch this video clip for a few shadowbox decorating tips.
When it comes to personalized gifts like shadowboxes, it is always a good idea to stick to a theme. Include items that relate to each other and decorate the entire box in a cohesive manner. The back of a shadowbox is usually wood or cork and it can be removed so that you can customize the background of your box. The items that you include in your shadowbox should be of appropriate size and weight so you do not strain the container if it is hung on a wall with your custom trophies and picture frames. Try mounting certain items on small blocks to accentuate them.

Children may be rewarded with personalized trophies in San Jose or Santa Clara for a number of reasons, which often have to do with excellence in academics or skill and athleticism in a sport. Whatever the reason may be, your kids deserve to have their personalized awards on display for all to see. Continue on to learn about a few tips for displaying your kids' trophies in style.
Supporting Trophies
Out of the different types of personalized awards that children may receive, cup and bowl trophies tend to be among the heavier customized gifts; if your children are particularly gifted athletes,
scholars, or both, these personalized trophies may continue to appear in numbers. Thus, it is important to display your kids' custom trophies carefully so that they all remain in excellent condition and avoid any accidental falls. Popular choices for displaying trophies include sturdy shelves, mantelpieces, or trophy cases. You can typically find these types of surfaces at trophy stores, although more creative parents may prefer to make them on their own. Smaller trophies may be displayed in custom shadowboxes alongside other customized gifts.
Hanging Medals
Unlike traditional trophies, medals tend to be on the lighter side, which makes it easier to hang them in different ways. One cohesive way to showcase your kids' achievements is to display the medals along with the trophies ; you can do this by hanging medals and other custom awards from the surface that holds the trophies. However, it is still important to keep in mind the overall weight that the surface must bear. Consider hanging these medals from ornate knobs in order to make your kids' trophy showcase an aesthetic masterpiece.
Adding Pictures
Personalized trophies are special because they represent a noteworthy action or skill, and may bring up memories of the work and dedication that was displayed when the custom award was won. Highlight the memorabilia aspect of the showcase by including a picture of your child participating in the activity that earned the trophy. A picture that connects the person to the awards makes the entire showcase even more special.
Archives
2018
2017
2016
2015
2014