With soccer season coming to an end soon, you may be looking for ideas for your team's sports awards. You will find several different trophies at your trophy store near San Jose and Santa Clara, so you can find the right commemorative awards for your child's team. It is common to award cup trophies that every child receives, but there are several other ideas to show your team how much you care for them as a team and as individuals.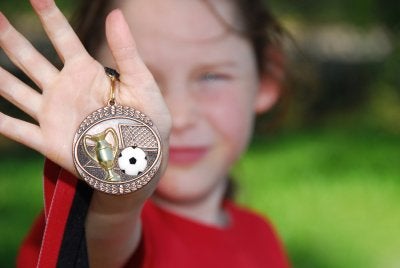 Look at different types of awards.
There are several different sports awards to give your soccer players. Choosing one may depend on the team budget, the skill level of the team, and what your players will benefit most from. You may want to give out figurine or cup trophies, which are commonly found in sports. However, you also have the option to give keychains, certificates, picture frames, or plaques instead. Ask your trophy and award maker for various suggestions, and consider asking your players and the parents what they think is best, as well.
Give away events over trophies.
If you want to award some of your exceptional players something more than a trophy, consider giving away a special event. You may award your player(s) with a trip to a soccer camp or one-on-one lessons with a local pro or coach. If you want to award all of your players with a special award, then offer tickets to a local game held at a high school or college. Your young players will learn a lot from seeing more experienced players.
Think of different award titles.
Instead of giving out a generic trophy, consider giving out various sports awards with specific meanings. There are common titles, such as "Most Valuable Player," and "Best Defensive Player." You can also award trophies to players that have improved the most or were the most positive after a loss. There are many different award titles to give your players whether they are the best player or not.

Plaque awards in San Jose and Santa Clara undergo a simple process before they can reach you, the consumer. Whether you are creating a corporate award or a personalized gift, certain plaque awards will undergo a process known as sublimation. Sublimation occurs when a dye is transferred onto a piece of metal.
Watch the short video to see how your plaque award may be made. The trophy store will receive a mirror image of the writing or picture you want on the plaque. It will be covered with a piece of metal and placed into a heat press. The heat press will heat to 410°F for one minute and 10 seconds. Once the time limit is complete, the metal will be removed from the press, and the image will have transferred to the metal to create a beautiful new plaque award.
Do you feel stuck while trying to decide on the best trophy style for your team? If so, then consider the many advantages of choosing custom cup trophies in San Jose and Santa Clara. For several reasons, it's hard to go wrong when you select these popular sports awards.
While receiving any trophy can be a fun and exciting experience, being presented with cup trophies can provide your team members with a unique sense of pride and accomplishment. These traditional-style sports awards are a long-time favorite among people of all ages. Cup trophies both look impressive and can help create a memorable experience for your team.
In addition to their impressive appearance, cup trophies also offer you a wide range of versatility. These awards come in a number of sizes and styles, and can also be customized with a base and engraving of your choosing. No matter the ages of the recipients or the purpose of the award, cup trophies can be an excellent choice.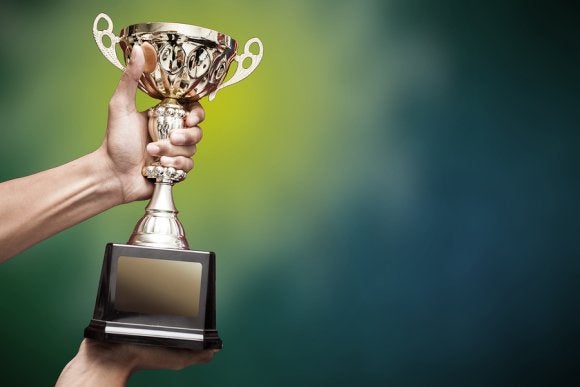 Whether it depicts your favorite athlete, a print of a beloved art piece, or an inspirational quote, hanging a poster in your home or office can add beauty, personality, and style to your space. Here, you'll find ideas to help you choose a great custom poster frame in San Jose or Santa Clara.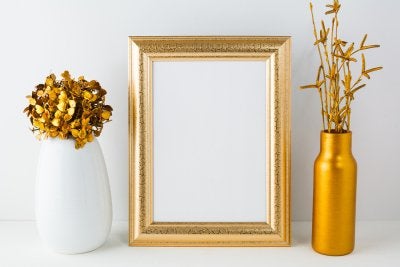 Color
There are several factors to consider when selecting the color of your poster frame. You'll find that there is no shortage of options available, so it's best to take your time and decide what would best suit both the piece and the look of room in which you plan to hang it. One simple method is to use a color that you pull from the poster itself, guaranteeing that the frame will accentuate the piece. Another option is to match your frame to the surrounding décor, for instance, choosing a wood frame to go with your furniture or a metallic frame to match the room's hardware. Finally, if you dislike the idea of a bold frame because you want to emphasize the poster itself, opt for a thin frame in a color pulled from the poster, or one that blends in with your walls.
Texture
With the color of the frame settled, you can turn your attention to its texture. If your poster is an art print, then consider forgoing matting altogether and choosing the frame that comes right up to the poster's edge. Combining this with an elegant frame in wood or a color that matches a hue from the print can give the appearance of an original work. If you want to make the poster appear more modern, then opt for a shiny, metallic frame; you'll find that many framing stores offer metal frames in a range of tints, allowing you to match them well with the styling of a room. Finally, if you're going for a rustic look, choose a custom frame that's made from unfinished wood or antiqued metal.
Archives
2018
2017
2016
2015
2014