There are several factors that go into designing a sports award, such as the age of your players and the specific achievements you wish to acknowledge. You may design a brighter and more interactive trophy for younger players, and you can personalize awards meant for players who excelled throughout the season. These are a few ideas that the designers at your trophy store near San Jose and Santa Clara will offer. Continue reading for more in-depth information about designing a sports award.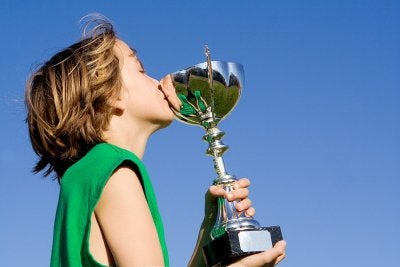 Player Ages
Your players' ages may be a factor when designing a sports award. Younger players will appreciate trophies that are bright, colorful, and visually appealing. Consider designing a sports trophy that moves or lights up with batteries. This type of trophy may include a rotating soccer ball or a lit-up figurine. Older players will likely appreciate cup trophies or awards that depict figurines set in action poses. Also, consider designing smaller awards for younger players. Young players may receive many awards while growing up, and they may run out of display space if the awards are too big.
Visual Appeal
Consider the visual appeal of your intended awards before finalizing the design. Parents and players will want to display this award. If the design is overcomplicated, dull, or offensive, then you may have upset parents and players. Work with your trophy store designers to ensure your awards are attractive and professional-looking.
Participation Level
The level of participation should be a factor when designing sports awards. If you choose to award certain players with customized awards, then these must be designed differently from participation awards. Make a list of all the players you wish to single out, and design the award based on the achievement you wish to acknowledge. For example, an award for "most homeruns" could feature a baseball player swinging a bat, and a "best pitcher" award can have a pitching figurine. Your trophy designers can help you choose different designs for your general participation and specific achievement awards.

Sports awards are a popular way to acknowledge players' achievements, improvements, and contributions to their team. Trophy stores near San Jose and Santa Clara can help coaches make a memorable sports award that players and parents will love looking at. As your team's season comes to a close, you might plan an awards ceremony with customized trophies or plaques that should be ordered well in advance. Here is a quick guide to help you create the awards you need in time: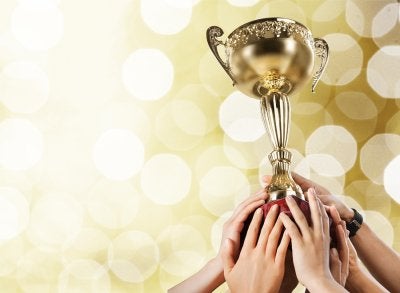 Reserve Weeks in Advance
Different athletic programs will terminate at various points in the year, since some sports are only played during certain seasons. Therefore, it is important to reserve and order the league's or team's awards as soon as possible to ensure the order comes in at the right time. You'll also want to book your venue and send out invitations early, so that everyone is able to come to the ceremony.
Know the Details
There are several details a coach should have when placing the final order for sports awards. A coach should know the exact number of players he is awarding. He should also have their correct names and player positions if he is giving out personalized awards. If the coach wishes to award specific types of awards—such as Most Valuable Player or Most Improved—then he should also have the titles and names prepared before ordering. Coaches might also select players, parents, or volunteers to announce various awards at the ceremony.
Consider Original Designs
Sports awards come in a variety of designs, including cup trophies, plaque awards, and certificates of participation. Coaches can create a fun and original trophy design to award their players. This original design will stand out among other trophies, and the players will be excited to remember their time playing. Work with your local trophy store and research ideas to find the best, original trophy that every player will enjoy. At your ceremony, present each award with a short, customized speech or song to represent each player being recognized.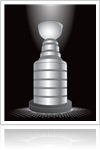 Athletes hone their craft for the fans, the success, and of course, the sports awards . Young athletes grow up dreaming of their favorite cup trophies and bowl trophies in San Jose or Santa Clara, hoping to win them one day when they get older. Some sports awards are more famous than others, but they all come with their own history. The Stanley Cup, the Heisman Trophy, and the Olympic gold medal are some of the more famous awards that sports can offer. Keep reading for a look at the world's most famous sports awards.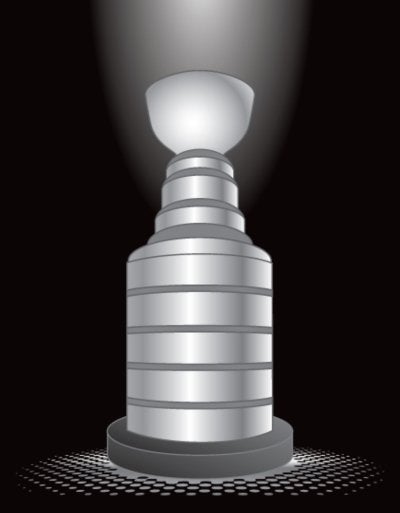 Stanley Cup
When it comes to sports awards with rich histories and backstories, the Stanley Cup often comes up. This award goes to the team that wins the playoffs in the National Hockey League, although it was not always associated with the NHL. It has been awarded for more than a century, but it made its way to the NHL in 1926. The names of each player on the winning team are inscribed on the cup at the end of each postseason, and more rungs are added to the base as necessary. The Stanley Cup has been used in a few strange ways during the 100-day period that each winning team has to spend with the cup, including for baptisms and feeding dogs.
Heisman Trophy
If you are determined to be the best player in college football, you'll receive a sports award called the Heisman Trophy. In addition to the implications associated with winning this award, athletes enjoy the physical appearance of the trophy. The Heisman features a statue of a football player with his arm out, which has become an iconic image. The Heisman was first awarded in 1935 and is still awarded today.
Olympic Gold
Winning an Olympic gold medal is one of the most satisfying feelings in sports, and the prestige speaks for itself. Unlike the Stanley Cup, those who win an Olympic gold medal get to keep their sports awards for themselves. Since countries from all over the world compete in the Olympics, winning a gold medal is a testament to an athlete's dominance of the sport.

There are presents and then there are custom corporate awards in San Jose and Santa Clara. Custom awards involve an extra sense of thoughtfulness and consideration, so they can do a better job of making your employees feel appreciated. Corporate awards can help your team stay motivated and productive, and there are a few different ways you can go about personalizing them. Feel free to read ahead if you'd like a few ideas on how to personalize your corporate awards.
When thinking about personalizing a corporate award, think about the nature of the award. If the award goes to the person who made the most sales for the year, this information should be included on the award. You can also include the employee's name as well as details about how he or she came to win the award. Personalize the award with the number of sales made or the total value that the winner accumulated for the company. Make sure that however you decide to personalize the award, you do so in an aesthetically pleasing way so the recipient can proudly display it. You can even consider giving out glass, crystal, or acrylic awards for even more cosmetic appeal.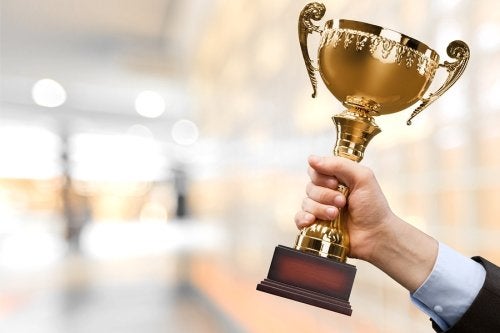 Motivation is crucial to a successful business. You can keep your employees motivated with several tactics, such as giving them corporate awards or personalized gifts in San Jose and Santa Clara. These acknowledgements of accomplishments are easy ways to motivate your employees to continue delivering great results. Read on for more strategies for employee motivation.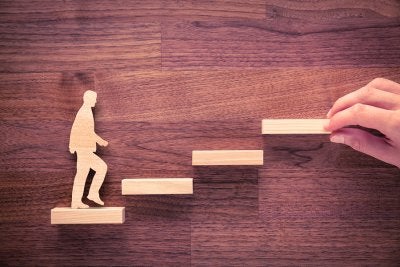 Set Goals
Goals are one of the driving forces in life. If your employees have goals to strive for—getting a promotion, making a deadline, or winning a personalized gift—then they are likelier to stay motivated for work. Give your employees daily and weekly goals that pertain to their job, and you will give them a positive trajectory in their careers.
Provide Incentives
Your goals will not be as effective if your employees do not receive some incentive. Poll your team to find out what types of incentives they would like to receive. Incentives can be as small or as large as you choose. For example, you could give out candy for each sale your employees make. You could provide a special lunch every month, if your team reaches a certain goal. These incentives and more are great ways to motivate your team.
Give Awards
In addition to regular incentives, you can give out special corporate awards every month, every year, or at specific sales landmarks. These awards may be a special plaque award, trophy, or a custom award. There are many ways to acknowledge the accomplishments of your employees. If you are still deciding on what types of corporate awards to give out, then poll employees to determine what they prefer.
Stay Positive
Positivity is essential to motivation. Your employees need to see that you remain positive at work, even during difficult times, and they will be more motivated to do their jobs. If you need to criticize an employee's performance, then make it constructive and give them some positive feedback. If there is a big change in procedures, then stay positive while addressing your employees' concerns. This positivity will help keep your employees motivated.

Whether you're the coach of a sports team or the head of a business, every now and then an awards ceremony might be called for. You'll want to do it right to make sure your players or employees understand how much they're appreciated , so find a location that is practical and convenient. Personalized gifts in San Jose and Santa Clara can mean a great deal to their recipients, making them excellent choices for awards ceremonies. You should also plan in advance so you can say something relevant and kind when you hand out your plaque awards. Here are tips for organizing the perfect awards ceremony.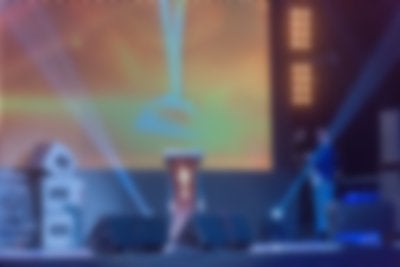 Find a Suitable Location
You can go as big as you want with your awards ceremony, but you'll want to keep everyone comfortable. This means you need to find a venue that can accommodate the entire audience; on the other hand, you might not want to reserve a massive auditorium for a small sports award ceremony. It should also be reasonably easy to access the venue for everyone who will be participating in the ceremony. Remember that you don't necessarily need a new venue at all; a small ceremony on the practice field or in the office can be just as meaningful as a big event.
Offer Personalized Gifts
Personalized gifts like trophies and framed pictures can be great for your awards ceremony. There's nothing wrong with ordering a bunch of awards that look exactly alike, but your staff or team members will appreciate the extra attention to detail when their awards come with their names on them. Adding a simple embedment like this can make the award much more appealing and meaningful to the individual who receives it.
Come Prepared
No matter what kind of awards ceremony you're hosting, you should plan it well in advance. This way you can find the right spot without having to scramble, you can order the personalized gifts with time to spare, and you can make sure the whole event goes according to plan. You can also think about personal characteristics and career achievements that you would like to highlight in each award recipient.

Whether your project team is just beginning or finishing its project, it is always good to think about personalized gifts or corporate awards to give in San Jose and Santa Clara . These different gifts and custom awards let your project team know that you are acknowledging their achievements and their collaborative efforts. Watch the video for a few tips on how to reward your project team.
Be specific when rewarding your team, and reward the team when they achieve your desired behavior. For example, you may give your team personalized gifts when they work together to accomplish challenging goals, and you can specify a moment in the project where the team worked especially well together. Give out custom awards and gifts often and do not wait until the end of the project. Reward your team when they reach a milestone early in the project; this will encourage greater collaboration during the project.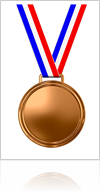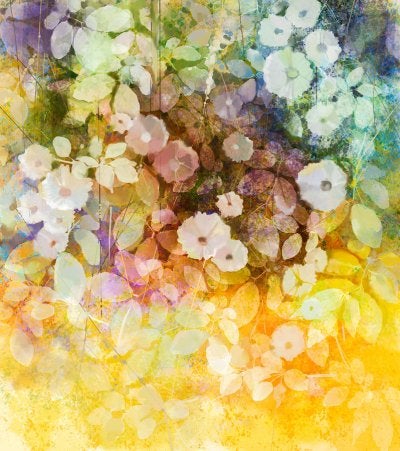 Whether you've painted a beautiful watercolor painting or have come across a museum-level artist, you should consider taking pride in your painting with a custom frame in San Jose and Santa Clara. An elegant frame can protect a painting and make it much more presentable. Here are a few brief tips on how to custom frame your painting.
Match the Style and Color
Watercolor paintings tend to look best in a wooden frame. That said, the style of your painting, as well as its subject, might affect the color and style of the frame you choose. For example, if your subject is a Japanese cherry blossom with a pagoda house behind it, you might choose a frame made from bamboo or a lighter-colored wood. Think about how your painting will come across in relation to the picture frame.
Mat Your Painting
To make your watercolor stand out as a professional piece or one that could hang in a museum, you will want it matted. Most paintings are surrounded by a neutral-colored mat made of acid-free material. This will protect your painting in the years to come. If you desire some color to match the colors in your painting, you can have a colored mat, but keep in mind that any colors present should complement each other.
Consider the Proportions of the Frame
You must also consider where in the frame your painting will set. Many paintings are matted before they are framed, and you'll need to decide how much the matting should show between the painting and the frame. If you have a smaller piece, you may want a larger mat surrounding it. This size difference will help make your painting the focal point. Also, think about how thick the sides of your custom frame are in comparison to your painting and matting. For larger pieces, you will want a small frame, typically one to two inches wide.

When handing out personalized trophies in San Jose and Santa Clara, you might be interested to find out there are actually four different parts to a typical trophy. Typical sports awards and trophies can be separated into the bottom, middle, top, and the figurine.
The bottom, or base, of the trophy usually matches the top. As seen in the video, trophies are often made with a marble base and top to support the middle column and figurine. Any sort of trophy engraving can be found on one of these marble pieces. To keep all four pieces of these common sports awards together, a threaded rod needs to be inserted through the middle of each piece.
Archives
2018
2017
2016
2015
2014