Your diploma represents years of hard work and dedication, and deserves to be showcased and celebrated. Storing it improperly can cause it to become damaged. Visit a custom framing shop in San Jose and display your diploma proudly in your home or office.
A custom frame is one advantageous way to display your diploma, as it can be easily removed from the frame in the future without damaging it. A frame will also prevent the document from damage from humidity by preserving it under glass. You may also consider using a plaque to showcase your diploma. With this method, your diploma will be affixed to a wooden plaque and protected by an acrylic sheet.
With all of the money and time that you have likely invested in your education, finding the perfect way to display your credentials will be a worthwhile investment. Displaying your diploma in a custom frame or a plaque can be a valuable way to market yourself and your achievements.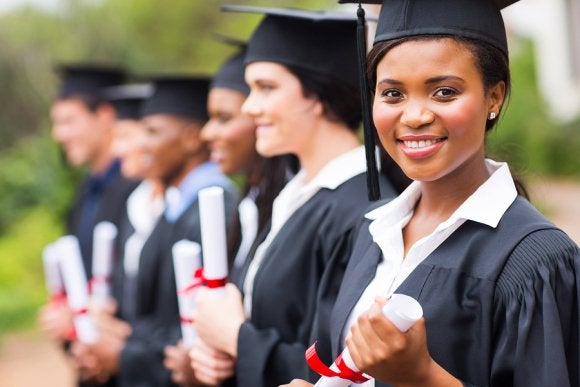 As the end of each soccer season approaches, the team's coach begins to think about which players should receive sports awards. These awards should celebrate the players' hard work and dedication to the team, as well as their attitudes and improvement. When coaching younger athletes, it is common for coaches to give each child a personalized trophy. If you're a coach contemplating creating personalized trophies in San Jose for your team, read on for some great category ideas.
Most Improved
These personalized awards are generally given to players who have exhibited vast improvement in a certain area of the game. While it may seem that each player has improved in his or her position during the season, these personalized trophies typically go to players who have demonstrated improvement in offense, defense, or blocking goals.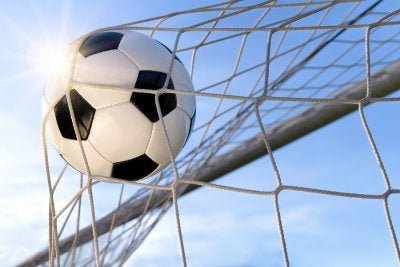 Excellent Leadership or Attitude
As a coach, it is very important that you recognize and reward leadership and good sportsmanship among your players. Choose personalized trophies for players who have shown skill in bonding with the team in a way that has improved everyone's overall performance. You should also present sports awards to players who have exhibited respect for their teammates, members of opposing teams, and for you as a coach.
Best/Most Awards
Reward your players with personalized trophies for specific achievements throughout the season, such as most assists, best defense, most goals scored, and other similar statistics. You can also present awards for an exceptional skill a student has learned. Two common sports awards that are often presented by soccer coaches include the Coach's Award and the Golden Boot Award. The Coach's Award is presented to the player that has demonstrated an exceptional skill in an area that may go unnoticed, such as community service, or academics. The Golden Boot Award is presented to the player that has proven himself or herself to be the best overall player on the team.

A custom frame for your artwork can really enhance the art's appeal, and its value. Custom frames are also ideal for artwork whose proportions don't match those offered by standard, store bought frames. If you're in need of custom frames in the San Jose or Santa Clara area , visit your local framing shop to see what they can create for you.
This video offers an interesting look at how framing shops create frames for canvases. This will give you a better idea of what goes into creating your next custom picture frame order.

Teachers show an incredible dedication to their students, and form strong bonds with them that can last many years. As a teacher, you share in your students' achievements and help them navigate disappointments. Personalized gifts, trophies, or custom awards handed out at the end of the school year are a great way to celebrate their successes. If you're interested in presenting your students with personalized awards in the San Jose or Santa Clara area, here are some tips for creating wonderful awards for your students.
Don't Use Superlatives
Children are sensitive, and proclaiming one child as the best at something can cause hurt feelings and discouragement. Avoid using words like "best" or "most" when designing your awards. Instead, try to highlight each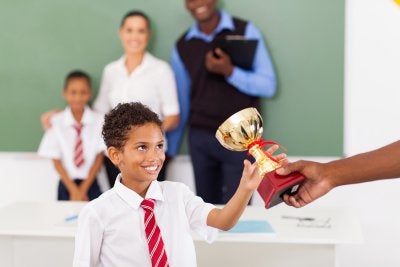 child's special skill without comparing him or her to other classmates. You can use adjectives like "confident," "brave," and "enthusiastic" to describe their skill.
Highlight Personality, not Physical Traits
Don't give out an award for best smile or prettiest hair. Choose traits that contribute to the learning environment and encourage further development. Focus on skills like the student's manners, penmanship, or a specific area in which he or she has excelled or demonstrated improvement. These specifics will help the children and parents understand the value of the award. It will also allow the parent to encourage the child's development of that particular skill in the future.
Give Each Child a Special Award
Make sure you include each child when preparing your awards. It may be hard to think of a unique award for everyone in the classroom, but avoid repetition and try to make each award special to the individual recipient. This will ensure that each child feels valued and important, and help them develop a sense of personal responsibility that will aid them in their advancing education. Parents will also appreciate this, as they will know that you have taken the time to get to know their child as an individual.
Archives
2018
2017
2016
2015
2014