Personalized awards are some of the best items to give players from any sport. Your volleyball players will love the different options available in sports awards , such as personalized trophies in San Jose and Santa Clara. If you have been looking for ways to make this volleyball season the most memorable, continue reading for a look at different sports awards you may like to give out to your players.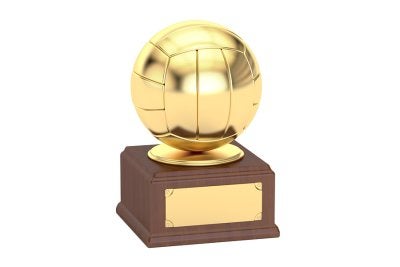 Personalize Different Awards
Give your volleyball players something to remember the season with various types of awards. You can go the funny route with your sports awards; give out awards for "Best Team Clown," "Most Likely to Spike the Wrong Way," or "Most Likely to End Up Injured." If you choose to the funny route, be sure that your players and their parents are okay with different awards you choose. Keep the awards light-hearted and refrain from awarding based on bad behavior or a mistake the player is still upset about.
Acknowledge Exceptional Achievements
You can make this volleyball season memorable by awarding specific players for exceptional achievements. Engraved trophies and other awards are a special way to let these players know that you have seen their achievement—such as "Most Valuable Player" and "Greatest Volley." You may even choose to acknowledge your players for achievements off the court. Give sports awards for players that kept up their grades or players that participate in charitable organizations. These are a few different types of awards that show your players you pay attention and they are recognized for their many achievements.
Host End-of-Season Award Banquet
With all of these sports awards to hand out, you need a memorable awarding event. Treat your players to an end-of-season award banquet at a nice restaurant or in your own backyard. Just as your players deserve memorable awards that acknowledge who they are as players and individuals, they also need a great event where their fellow players, parents, and supporters can see their achievements.

Whether your project team is just beginning or finishing its project, it is always good to think about personalized gifts or corporate awards to give in San Jose and Santa Clara . These different gifts and custom awards let your project team know that you are acknowledging their achievements and their collaborative efforts. Watch the video for a few tips on how to reward your project team.
Be specific when rewarding your team, and reward the team when they achieve your desired behavior. For example, you may give your team personalized gifts when they work together to accomplish challenging goals, and you can specify a moment in the project where the team worked especially well together. Give out custom awards and gifts often and do not wait until the end of the project. Reward your team when they reach a milestone early in the project; this will encourage greater collaboration during the project.

Awards ceremonies are exciting, even if the recipients of the awards are not kept secret before the event. Whether you're presenting sports trophies or corporate awards in San Jose, you should know how to do it right. Watch this video clip for a few tips for presenting a sports award or corporate award.
There are a few key ingredients to every award presentation that you should keep in mind when your turn comes. First, be sure to offer some background about the event and the award itself. Discuss why everyone is gathered together and the importance of the award. If the recipients know that they will be receiving a custom award, talk a little bit about the winner and why he or she deserves the honors. Feel free to share a personal tidbit if you have a relationship with the person receiving the award. When you present the award, reiterate the award and the recipient's name.

The more appreciated your employees feel, the better they will feel about themselves and their work. Giving your employees personalized gifts in San Jose can be a nice way to show them that you care and thank them for what they bring to the team. Custom awards and personalized gifts are particularly effective because they are specifically designed for the recipient. If you've been meaning to show your employees that you care about them, read on and consider showing employee appreciation with engraved clocks.
The best part about personalized gifts is that you have all kinds of options to choose from when you think about what you want for an embedment. The engraving can include a name, an important date, or any other collection of characters that means something to the recipient. If you want your employees to have a better reason to stare at the clock than waiting for the workday to end, consider showing your appreciation with engraved clocks. You can add the employee's name, his or her position within the business, and even the date he or she was initially hired. This can be particularly effective because it shows that you went out of your way for a specific individual.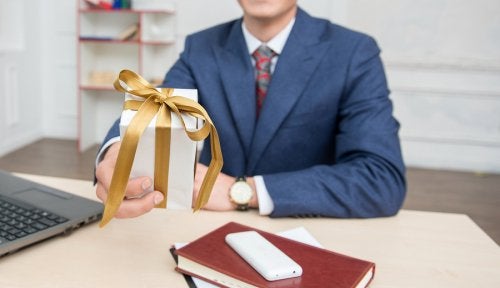 Archives
2018
2017
2016
2015
2014