High school sports mean the world to many athletes, and to some they represent a stepping stone to a career in athletics. Custom sports awards in San Jose and Santa Clara can be great for acknowledging seniors on the team and commemorating their final season with the group. These custom awards can be trophies, plaques, or other personalized awards that seniors can keep as a memento of their team for years to come. Keep reading to find out how you can give seniors special recognition at the end of their basketball season.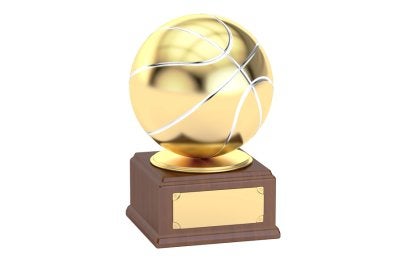 Making Plaques and Trophies
Everybody likes hearing kind words about them, their performance, and their meaning to a team, but pairing these words with a physical award can mean even more. You can recognize the seniors on the basketball team at the end of the season by offering them custom sports awards. Consider engraving their names, jersey numbers, and positions on the cup trophies or plaque awards that you give them; if the team garnered any accolades, won tournaments, or made a name for itself, you can include these pieces of information as well. Seniors can keep these customized gifts after the year ends and even bring them along to their college dorms or wherever life takes them.
Offering a Token of Appreciation
Teenagers are still struggling to find their identity, and it can be a confusing time. Taking the opportunity to give seniors custom sports awards can go a long way in showing them they've done something special. Seniors who lead the basketball team don't just do it for themselves; they do it for each other, for the school, and for the coaches. Special recognition in the form of a personalized trophy can acknowledge that and show appreciation for it.
Lasting Over Time
Kind words are nice, but they may fall from memory over time. Similarly, a piece of paper can easily become lost. Physical sports awards will stand up over time, so seniors will be able to look back at them whenever they want. If you want your seniors to have something they can hold on to for the rest of their lives, consider sports awards.

When you choose to give a custom award to an employee, a close friend, or an exceptional sports team player, consider a crystal award near San Jose and Santa Clara . A personalized gift or award made out of crystal communicates a level of sophistication and appreciation that cannot be expressed with any other type of corporate award or trophy.
Crystal is considered a type of glass, but it holds much more value than a typical glass award. Crystal glass contains a higher amount of lead, and pieces of crystal are often cut in such a way to create beautiful sparkles and refractions of light. Crystal awards and personalized gifts can also be easily etched and engraved to read anything you might like your employee or team player to know. By gifting a crystal award, your employee or team player will know they have caught your attention, and they will be more willing to work harder to continue pleasing you.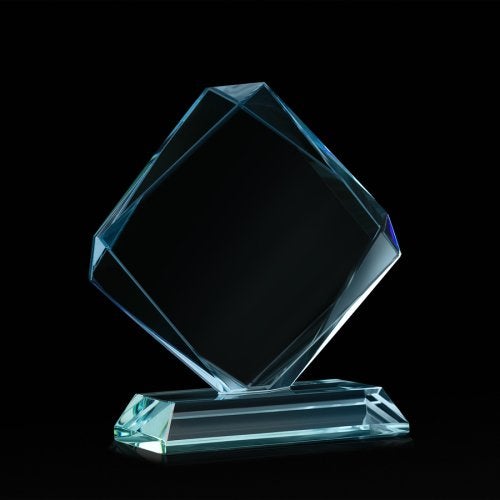 If you have been wondering if giving your staff personalized gifts is more trouble than it is worth, then think again. With personalized gifts in San Jose and Santa Clara , you can show your staff the many benefits that come from working with you and your company. As your employees receive these awards and gifts, they will see that they are valued within the company and continue to work hard to maintain this recognition.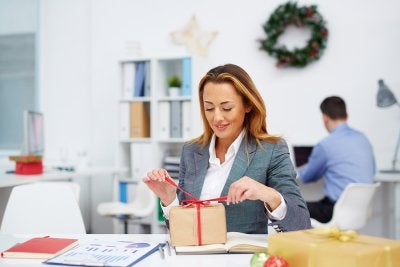 Improve Staff Morale
Showing your staff appreciation and recognition for hard work is one of the best ways to improve and maintain a positive morale around the office. When your employees receive a personalized gift or corporate award, they know that their work is valuable and appreciated by their superiors. When your staff knows they are being watched and rewarded for their accomplishments, they are likelier to increase their productivity and have a healthier attitude about work.
Reinforce Company Values
Many companies give plaque awards for "Most Sales," "Best Attitude," and "Highest Customer Satisfaction," to name a few examples. By giving these awards out to employees, you are reinforcing your company's values for award recipients and the rest of your staff. Employees that did not receive awards can see what their peers are being rewarded with, and they can improve how they interact with customers and represent your company.
Encourage Long, Positive Careers
It is customary to give employees who reach a certain milestone or retire with a personalized gift. Often, companies will award employees who have worked there for 5, 10, 15, or 20 years with something special. When those same employees are able to retire from the company, they may receive a special custom award or gift for their many years of service. As employees see their peers reaching these milestones, they will be more likely to continue working for your company in order to receive those same awards and perks. Show appreciation to those employees who have remained loyal, and you will gain even more loyal employees.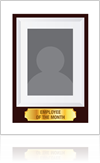 Workplace aesthetics can keep the team productive and make it more fun to come to work each day, and a framing store near San Jose or Santa Clara can help. Custom frames can be great for corporate awards or certifications that you would like to hang in your office. Framing is also effective when it comes to making physical memos and other signage last as long as possible. You can add some flair to the conference room, the break room, or your office with custom frames. Continue on as we shine the spotlight on corporate framing.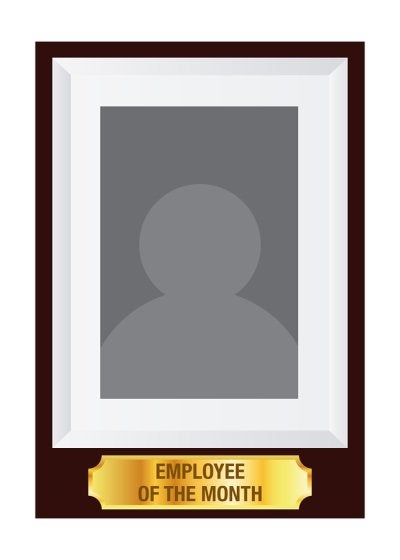 Employee of the Month
There are few better ways to decorate a wall in your workplace than hanging up pictures of outstanding employees each month. By recognizing your employees for the effort they bring to the team, you foster a culture and environment of productivity, support, and appreciation. If you want to make sure the pictures you hang up stay in top shape over time, consider corporate framing. Framing your corporate awards will preserve them as well as enhance the aesthetics of your wall of outstanding employees. Once you start a new year or one corporate award comes out of the rotation, you can then give that employee the framed achievement as a gift.
Office Decorations
If the workday feels like it drags on now and then, consider the décor in your personal office. The right office decorations will enhance productivity and boost your confidence without distracting you. It can also showcase your achievements in the field, giving clients an idea of your capabilities. If you plan on hanging up corporate awards, licenses, and other certificates, be sure to use custom frames to preserve the documents and round out the aesthetics of your office.
Memos and Signs
Office memos will never lose their importance. Even if you simply have a sign that reminds people to watch their step when entering or exiting the building, it's important that that sign stays there. People are less likely to tamper with a sign with custom framing, so you can make sure that your memo hangs where it belongs until you decide to move it.
Archives
2018
2017
2016
2015
2014