There are times when a picture or piece of artwork is oddly-shaped, but it is still important that these items be properly protected with a customized picture frame in San Jose and Santa Clara. You may wonder how an oddly-shaped picture can be framed, but your local framing store has the tools and skills necessary to keep your possessions protected and showcased in an attractive manner. Read on for a better look at custom framing and how it can protect your memories.
Your local framing store will inspect the picture you wish to frame. Your frame designer will go over different matting options, frame shapes, and various color options. These details are important to discuss with your frame designer, because he or she will have the required knowledge and tools to design the right custom frame that will protect your oddly-shaped picture. It is possible that your designer may suggest shaping the matting around your oddly-shaped picture and framing it in a traditional frame design. No matter the outcome, your framing store will ensure your picture or artwork is protected and well-framed.

It can be tough to see your teammates excel and feel like you're not contributing to the group, which is why you should do your best to make everyone feel like part of the team's identity. In addition to plaque awards and personalized trophies in Santa Clara and San Jose, come up with your own point system to help develop a player's game. Watch this video on encouraging your basketball players.
Young athletes get a great deal out of their sports of choice, so you want them to stick with it. Even players who don't put up the highest point totals can still contribute in other ways that they might not realize. Give players a "point" for every block, pick set, or even string of successful passes. These elements are all important to the game; even though the player creating the chances doesn't get credit for the point, he or she will recognize the contribution.

Plaque awards in San Jose and Santa Clara undergo a simple process before they can reach you, the consumer. Whether you are creating a corporate award or a personalized gift, certain plaque awards will undergo a process known as sublimation. Sublimation occurs when a dye is transferred onto a piece of metal.
Watch the short video to see how your plaque award may be made. The trophy store will receive a mirror image of the writing or picture you want on the plaque. It will be covered with a piece of metal and placed into a heat press. The heat press will heat to 410°F for one minute and 10 seconds. Once the time limit is complete, the metal will be removed from the press, and the image will have transferred to the metal to create a beautiful new plaque award.

Handing out corporate awards and showing your employees how much you care about them can be a great way to boost company morale. There is nothing like seeing the looks on peoples' faces as they are handed personalized trophies in San Jose or Santa Clara. Your employees will realize that you appreciate their work and will enjoy doing their jobs more as a result. Here is how to create meaningful awards for them.
Personalize the awards you hand out.
Simply handing someone a trophy will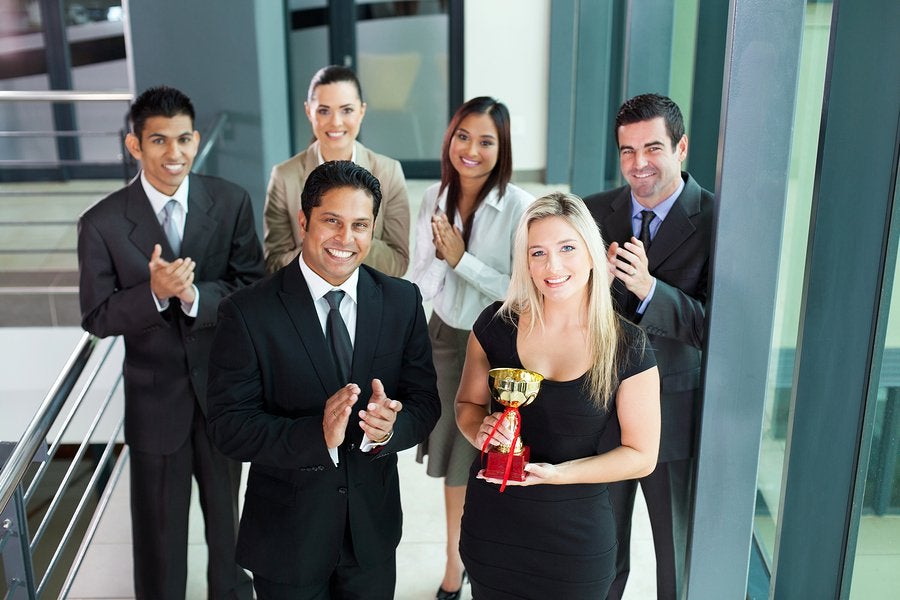 show that you appreciate them, but writing their name on it will take it to the next level. Personalized awards require a little bit of effort, but your employees will be able to proudly display their awards at home and work when you go the extra mile.
Order awards that look fancy and will make great display pieces.
When you go to order awards for your next ceremony, you could opt for simple trophies and save yourself money. Or you could choose crystal trophies, acrylic awards, and other statement pieces. By giving your employees awards that look great, you will be encouraging them to show them off to the world.
Create special awards so that everyone has a chance to win.
There are some corporate awards that every company hands out every year. For example, "Employee of the Year" is a popular award that will never go out of style. However, to make sure that all of your employees have a chance to win, you can also create awards like "Most Likely To Be The Boss One Day" and hand them out. People will get a good laugh and appreciate the thought you put into them.
Set aside a large chunk of time for your awards ceremony and make it a big affair.
The purpose of handing out corporate awards is to give your employees time to enjoy themselves. Rather than trying to shoehorn a ceremony into an hour-long timeslot, make it an all-day event. It will be a great time to make memories with them.

If you own a small business, you have a close relationship with your employees. A great way to show them that you recognize and appreciate their hard work and dedication to the business is by throwing a corporate awards event. A local trophy store can help you create custom corporate awards in Santa Clara or San Jose . Here are some tips on planning a successful corporate awards event for the employees of your small business.
Invite Family Members
Your employees spend a lot of time away from their families while they're at the office. Use this awards event as a chance to honor your employees in front of their loved ones. Your employees will be happy to have an opportunity to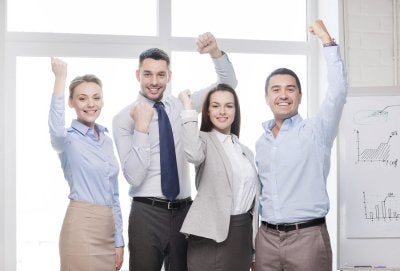 include their families in a fun work event, and you'll have a chance to create more meaningful and personal relationships with your employees after meeting their families.
Choose a Fun Venue
Hold your awards event away from the office to give everyone the chance to relax and mingle in a neutral environment, away from the stresses of the office. Choose a local banquet hall, restaurant, or hotel ballroom. Avoid holding the event in a bar, as your employees or their family members may not drink. Create a festive atmosphere with music, food, and some simple party activities.
Create Personalized Gifts or Custom Awards
Your local trophy store will have many options for custom awards and personalized gifts. You can choose a customized plaque award that can include the employee's name, the company logo, and any written information you want to include. Glass, crystal, or acrylic awards come in many different shapes and sizes, and are keepsakes that your employees can display on their desks or in their homes. These awards are elegant, and can be used to recognize remarkable achievement. Bronze awards are unique pieces of art. You can choose from a variety of different figurines for the top of the award, and its base can be customized to include the employee's name and the title of the award.

As an employer, it is important to recognize and reward your employees for reaching or exceeding the company's goals through their hard work and dedication. Presenting your employees with custom corporate awards, like plaques or glass awards, will encourage them and let them know that they are valuable to the company. If you are an employer looking for customized gifts or personalized awards in San Jose , continue reading for tips on planning an awards ceremony for your company.
Review Your Company's Party Budget
Many companies have a budget in place for office parties throughout the year. Sit down with the employees who create and manage this budget to get a realistic idea of the resources you'll have access to. Research event rentals and trophy stores to compare prices and find the best deals on a venue, and custom corporate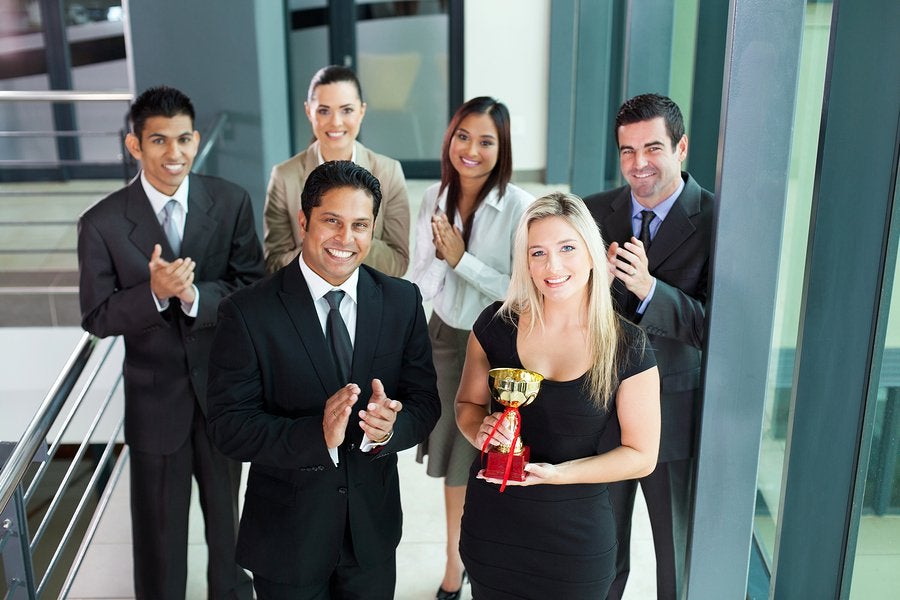 awards for the ceremony.
Create an Inviting Atmosphere for Employees
Plan to use exciting lights and music to create a fun, celebratory atmosphere for your employees. Regardless of the size of your party budget, it is simple and inexpensive to set up music and lights for a corporate awards
ceremony. It's likely that the venue that you chose even has this built into its cost. As your employees walk into the venue, you want them to immediately experience an exciting and inviting atmosphere.
Showcase Your Winners
Have your company's award winners accept their personalized trophies or awards on a stage, and give them a chance to make a brief speech. This event not only rewards your top employees, but will also inspire everyone in the company to live up to your standards. If you present your employees with custom corporate awards specific to the areas in which they have excelled, they will have a stronger appreciation and understanding of how their loyalty and perseverance has paid off. These personalized awards will encourage everyone in the company to strive to earn their own at the next awards ceremony.

Whether you manage a team at a large corporation or run your own small business, it takes hard work and cooperation to make your company a success. Your employees work hard and put in long hours to benefit everyone, and their efforts should be rewarded. In order to show your employees that their hard work is appreciated, it's a good idea to present them with custom corporate awards. Consider instituting an employee of the month program, and give everyone something to strive for on a regular basis. Employees can also be rewarded for sticking with your company for many years and given a plaque, crystal award, or other gift as a token of your gratitude. Check out this infographic from JB Trophies & Custom Frames, a company that provides custom corporate awards in San Jose , to learn more about picking the perfect corporate gift. Please share with your friends and colleagues.


Teachers show an incredible dedication to their students, and form strong bonds with them that can last many years. As a teacher, you share in your students' achievements and help them navigate disappointments. Personalized gifts, trophies, or custom awards handed out at the end of the school year are a great way to celebrate their successes. If you're interested in presenting your students with personalized awards in the San Jose or Santa Clara area, here are some tips for creating wonderful awards for your students.
Don't Use Superlatives
Children are sensitive, and proclaiming one child as the best at something can cause hurt feelings and discouragement. Avoid using words like "best" or "most" when designing your awards. Instead, try to highlight each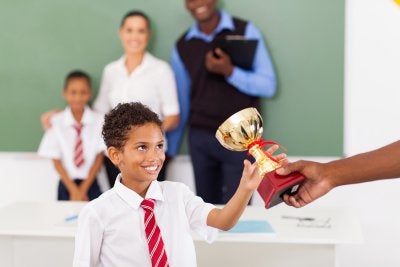 child's special skill without comparing him or her to other classmates. You can use adjectives like "confident," "brave," and "enthusiastic" to describe their skill.
Highlight Personality, not Physical Traits
Don't give out an award for best smile or prettiest hair. Choose traits that contribute to the learning environment and encourage further development. Focus on skills like the student's manners, penmanship, or a specific area in which he or she has excelled or demonstrated improvement. These specifics will help the children and parents understand the value of the award. It will also allow the parent to encourage the child's development of that particular skill in the future.
Give Each Child a Special Award
Make sure you include each child when preparing your awards. It may be hard to think of a unique award for everyone in the classroom, but avoid repetition and try to make each award special to the individual recipient. This will ensure that each child feels valued and important, and help them develop a sense of personal responsibility that will aid them in their advancing education. Parents will also appreciate this, as they will know that you have taken the time to get to know their child as an individual.

There are many ways to acknowledge an employee who has excelled in his or her field or a child who has earned an academic achievement, but few are as fun as personalized gifts. Custom awards can be the perfect way to celebrate the hard work that people put into their daily lives.
Personalized cup and bowl trophies are great, but they tend to take up a bit more space than you may care to share in your office. Plaque awards, on the other hand, are slightly more versatile in that they take up less space and can be easily hung on an office or bedroom wall. These kinds of awards can still bear the same type of personalized inscriptions and embedment, but they do so in a somewhat tamer and more sophisticated manner. Plaque awards are available in an array of different designs and styles and may be mounted either vertically or horizontally; these variables allow you to seamlessly integrate your plaque award into the design of your office, bedroom, or even trophy case. Visit a custom trophy and award store in San Jose to learn more about plaque awards.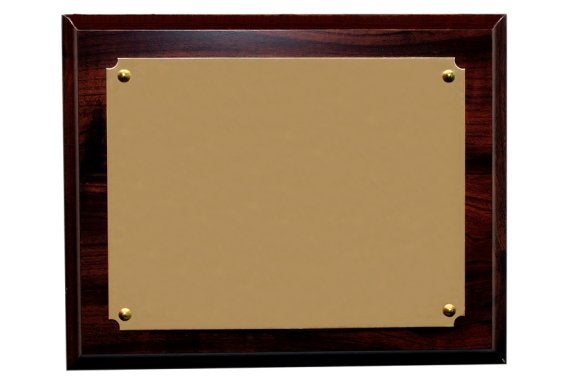 Archives
2018
2017
2016
2015
2014