There are several factors that go into designing a sports award, such as the age of your players and the specific achievements you wish to acknowledge. You may design a brighter and more interactive trophy for younger players, and you can personalize awards meant for players who excelled throughout the season. These are a few ideas that the designers at your trophy store near San Jose and Santa Clara will offer. Continue reading for more in-depth information about designing a sports award.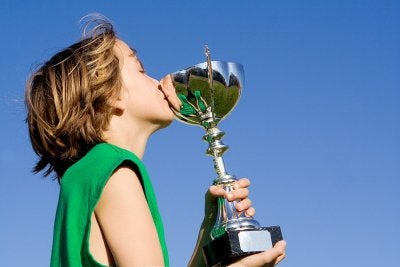 Player Ages
Your players' ages may be a factor when designing a sports award. Younger players will appreciate trophies that are bright, colorful, and visually appealing. Consider designing a sports trophy that moves or lights up with batteries. This type of trophy may include a rotating soccer ball or a lit-up figurine. Older players will likely appreciate cup trophies or awards that depict figurines set in action poses. Also, consider designing smaller awards for younger players. Young players may receive many awards while growing up, and they may run out of display space if the awards are too big.
Visual Appeal
Consider the visual appeal of your intended awards before finalizing the design. Parents and players will want to display this award. If the design is overcomplicated, dull, or offensive, then you may have upset parents and players. Work with your trophy store designers to ensure your awards are attractive and professional-looking.
Participation Level
The level of participation should be a factor when designing sports awards. If you choose to award certain players with customized awards, then these must be designed differently from participation awards. Make a list of all the players you wish to single out, and design the award based on the achievement you wish to acknowledge. For example, an award for "most homeruns" could feature a baseball player swinging a bat, and a "best pitcher" award can have a pitching figurine. Your trophy designers can help you choose different designs for your general participation and specific achievement awards.
The Most Valuable Player, or MVP, is an important sports award and title given to individuals who excel in their chosen sport and show exemplary teamwork. Whether you honor your MVP with an individual skill building session or personalized trophy in San Jose and Santa Clara, you should always take the time to acknowledge your MVP among his teammates. Read on for some ideas to honor your MVP.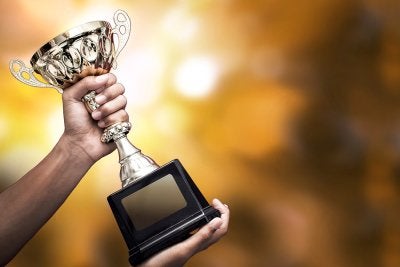 Sports Awards
The classic way to honor your team's MVP is with some sort of plaque or trophy. This sports award should be personalized to fully acknowledge your MVP for all of the hard work he has put in. There are many types of custom awards you can gift your MVP. With a custom award, your trophy store should be able to fulfill any design, whether it is a football, baseball, or tennis racquet. If you prefer a plaque or paperweight, then ask about different award engravings to represent your team, your MVP, and your chosen sport.
Skill Building Sessions
In addition to a sports award, consider gifting your MVP with a skill building session. For example, a baseball hitter in high school will benefit from meeting with a local or national baseball star. This type of session can further motivate your MVP to continue practicing and building his skills. You may also consider gifting a spot to a local sports camp for more skill building opportunities.
Team and Family Ceremony
Honor your MVP and the entire team with an awards ceremony that everyone can attend. You can include family, friends, teammates, and local recruiters. By inviting all of these people to attend an awards ceremony, your MVP will feel uplifted and honored for all of the hard work he has given to his teammates. With the addition of recruiters, your MVP may also receive college offers and professional endorsements. These are crucial to the continuing success of your MVP and sports team.
Playing on a sports team is a great way to meet new people, bond with your teammates, and enjoy a healthy lifestyle. When the end of the season comes around and it's time for sports awards , custom frames in San Jose and Santa Clara may be a great idea. Sports awards of any kind will show each player that he or she has earned respect and appreciation for actions on and off the field, and picture frames and personalized trophies can serve as the perfect mementos. Keep reading if you're interested in choosing awards that your soccer team will love.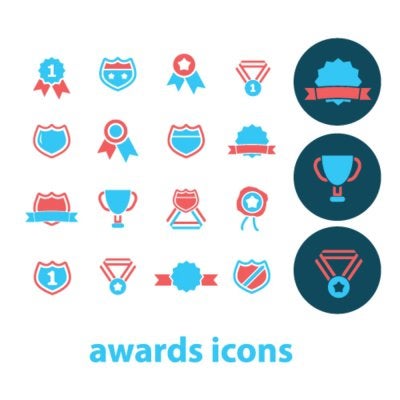 Sports Awards
When the end of the season arrives, it's always nice to show your appreciation for the team's effort with sports awards. You can choose from all different kinds of trophies, plaques, and awards, but the awarding in itself may be what means something to the recipient. A sports award ceremony like this can make everyone feel recognized for giving it their all during every game, practice, and training session. Many players will feed off of this acknowledgement and use it as encouragement to push themselves to be their best. You can award your soccer players for the goals they score, their team play on the field, and their leadership off of the field.
Framed Pictures
Personalized gifts tend to be more meaningful than your standard trophy, and a custom frame is the perfect example. You can give each player on the soccer team a picture frame with a photograph of the team or the individual shining on the field; they can take this with them for years and remember their experiences with the team for the rest of their lives. This type of sports award can turn into an extremely personal keepsake.
Personalized Trophies
If you want to choose the most personal sports awards possible, make individual trophies for each player on the team. Include an embedment with the player's name, the position he or she played, and other relevant information from the past season. Players of all ages will appreciate the effort and attention you exhibited in getting these personalized gifts.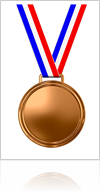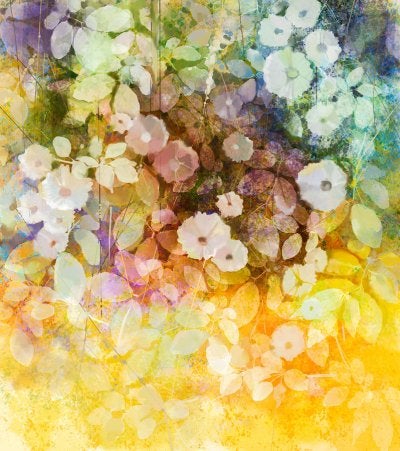 Whether you've painted a beautiful watercolor painting or have come across a museum-level artist, you should consider taking pride in your painting with a custom frame in San Jose and Santa Clara. An elegant frame can protect a painting and make it much more presentable. Here are a few brief tips on how to custom frame your painting.
Match the Style and Color
Watercolor paintings tend to look best in a wooden frame. That said, the style of your painting, as well as its subject, might affect the color and style of the frame you choose. For example, if your subject is a Japanese cherry blossom with a pagoda house behind it, you might choose a frame made from bamboo or a lighter-colored wood. Think about how your painting will come across in relation to the picture frame.
Mat Your Painting
To make your watercolor stand out as a professional piece or one that could hang in a museum, you will want it matted. Most paintings are surrounded by a neutral-colored mat made of acid-free material. This will protect your painting in the years to come. If you desire some color to match the colors in your painting, you can have a colored mat, but keep in mind that any colors present should complement each other.
Consider the Proportions of the Frame
You must also consider where in the frame your painting will set. Many paintings are matted before they are framed, and you'll need to decide how much the matting should show between the painting and the frame. If you have a smaller piece, you may want a larger mat surrounding it. This size difference will help make your painting the focal point. Also, think about how thick the sides of your custom frame are in comparison to your painting and matting. For larger pieces, you will want a small frame, typically one to two inches wide.

When handing out personalized trophies in San Jose and Santa Clara, you might be interested to find out there are actually four different parts to a typical trophy. Typical sports awards and trophies can be separated into the bottom, middle, top, and the figurine.
The bottom, or base, of the trophy usually matches the top. As seen in the video, trophies are often made with a marble base and top to support the middle column and figurine. Any sort of trophy engraving can be found on one of these marble pieces. To keep all four pieces of these common sports awards together, a threaded rod needs to be inserted through the middle of each piece.
Archives
2018
2017
2016
2015
2014