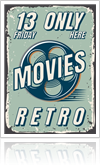 Taking preventative steps to protect your poster will make it last a lot longer. People typically use poster frames in Santa Clara and San Jose to prevent their collectables from losing any value over the years, and the custom frames will also add to their aesthetics when you hang them up. You want your poster to pop off the wall and grab your eye, but you must decide how to fit it among your other posters without compromising your design scheme. If you need help choosing a frame for your collectable movie poster, continue reading.
The first thing you should do when choosing a frame is measure the poster you intend to hang so you can find the right size. Then think about the width of the frame and how it will affect the appearance of the poster when it's put up on the wall. The frame acts as a border, so look at the existing border of the poster and make sure you don't cover up anything important. The frame also adds a new aesthetic element with its color and texture. Think about the color of the supporting wall and try out a few options.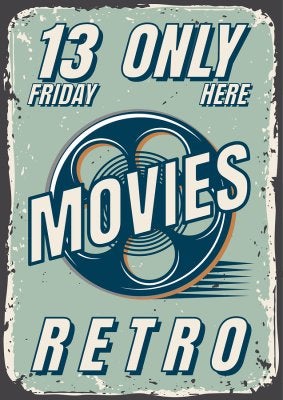 If you have a piece of artwork that is meaningful to you, it's only natural that you want to take good care of it. Buying a frame for your artwork will not only help to preserve it, but can also serve to enhance its appearance. To ensure that your frame is a proper fit, it's a good idea to invest in a custom frame . Here's what you should know about framing your artwork, so you can put it on display in your San Jose home.
Choose a quality material.
It's important to work with a trusted frame store to find a durable frame that will hold up well over time. Some of the most popular materials for picture frames include wood, metal, and even glass. Whatever type of material you settle on, make sure that it's appropriate for your artwork. For stark and simple artwork, for example, you might want to pick a minimalistic metal frame that will not distract the viewer.
Keep the surroundings in mind.
It's entirely likely that you already know which room of your house you're planning to place your artwork in, so it's smart to try to imagine what it will look like there. Look at the décor of the room, the color of the paint, and even the amount of light that the room receives. Think about your own visual sensibility, and what you're hoping to achieve. This should have an influence on the color and style of the custom frame that you settle on.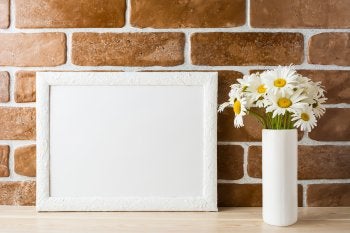 Measure your artwork first.
Before you go to a frame store, make sure that you know the precise dimensions of your artwork. This will enable you to order a custom frame that will not be either too big or too small for your needs. If it's not impractical, you may even want to bring the artwork along with you when you go to the store.

If you have an eye for artistic talent, consider displaying some fine art in your home or in your office. Fine art could come in the form of photographs, paintings, or sculptures, and it can be created by professionals, amateurs, or even your younger sibling. You can keep your art protected and add to its aesthetic appeal with the help of a custom frame in San Jose and Santa Clara. Framing also helps the piece stand out against its background. If your walls are looking a little bare, keep reading and learn about the steps to take to invest in fine art.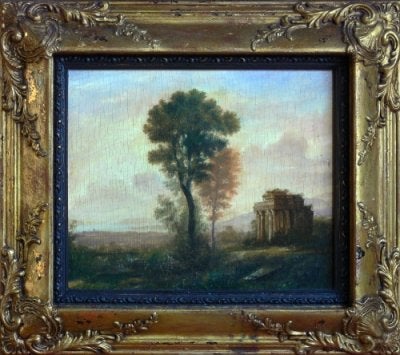 Think About Your Taste
Fine art comes in many different mediums. If you're thinking about adding some to your home or your office, think about what types of art you appreciate most. Some people prefer photography, while others like still life paintings. Others like sculptures, which they can place on their mantelpieces or their office desks. When you consider adding custom frames to the mix, you can put your own touch on a favorite photograph or painting and have it pop off of your wall. When investing in fine art for your own space, think about what you would like to see.
Consider Your Budget
One of the interesting aspects of fine art is that you can find it almost anywhere you look. Not all fine art needs to come from a professional gallery where you spend thousands of dollars on a piece that catches your eye. You can just as easily ask for a print from a photographer friend, or even have your neighbor, family member, or friend make you a custom piece. Then you can find the right custom frame and hang it where you see fit.
Choose a Custom Frame
A custom frame gives you the opportunity to add your own influence to a piece of fine art that already exists. Custom frames make the artwork stand out from its background, protect it from damage, and accent the piece of art in the way that you see fit. Don't forget a custom frame when you invest in fine art.

The way you arrange your art in a gallery is an art itself, and custom frames in San Jose and Santa Clara can go a long way. At JB Trophies & Custom Frames, poster and picture frames are among our many specialties. You want your gallery to look as organized and presentable as possible, and we can help you bring your vision to life . We can work with you to find a frame that perfectly complements your artwork and lasts over time. If you are setting up a gallery and want to make sure everything comes out the way you see it in your mind, talk to JB Trophies & Custom Frames about our framing services.
There are many different ways you can appreciate art. When it comes to hanging art in a gallery, there is a certain way you will want it to look. Bare paintings hanging up on the wall might blend into the background, but custom frames will help them pop. They also add some consistency between pieces of different sizes and configurations. At JB Trophies & Custom Frames, we can frame photographs, paintings, and prints of artwork. We are also happy to accommodate for thicker paintings with deeper frames.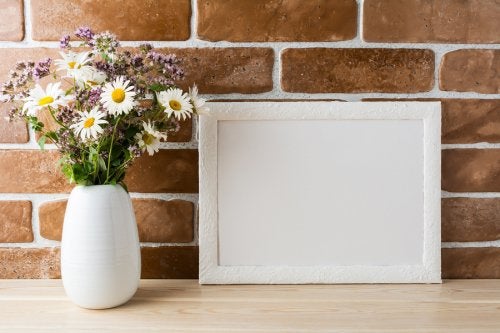 It is common to give your business clients gifts and tokens of appreciation after closing a large deal or around the holidays. These personalized gifts show your clients that you think of them and how they help elevate your business. It is important to find the right type of personalized gifts in San Jose and Santa Clara, because your clients will appreciate the effort you have gone through to acknowledge their presence. Read on for some unique gift ideas to give your clients.
Clocks are popular gifts that your clients may not expect yet they will appreciate. A small clock can be displayed on a mantle or desk. It is a functional and beautiful token of appreciation. Customize the clock with your clients' names.
Pen holders and business card holders are great gifts that are functional and attractive additions to a client's desk. These types of personalized gifts are easy to give to multiple clients around the holidays.
Celebrate an important partnership with a crystal award or framed picture that can be displayed in your clients' offices. This type of gift can carry names, dates, and a short message.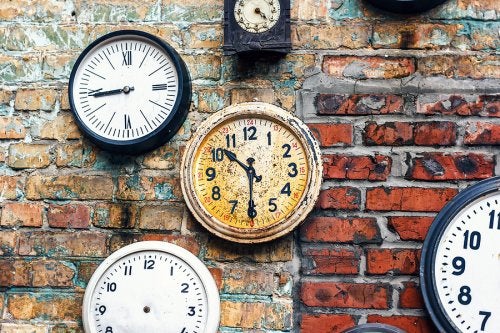 Gifting corporate awards to your employees is a great way to improve morale and acknowledge their hard work. There are several types of awards and personalized gifts that your employees will appreciate, such as a day off, free lunch, and plaque awards in San Jose and Santa Clara. Here is a closer look at how you can reward your productive employees:
As you can see in the attached video, corporate awards and gift ideas are only limited by your imagination. You can reward productive employees with physical gifts—like crystal and plaque awards—or with job-related activities like paid time off or promotion opportunities. No matter your choice, it is important to consistently acknowledge your productive employees. This habit will encourage continued productivity and keep your employees happy.

If you want custom frames in San Jose or Santa Clara, it's a good idea to work with a custom framer that you can trust. Finding a reputable professional will help ensure that the framing process is done properly, so you should know what to look for. Once you do meet with your custom framer, you'll talk about what kinds of frames you need. Your framing expert might ask you a few questions to get a better idea of the project as well. Here's a look at what to expect when you work with a custom framer.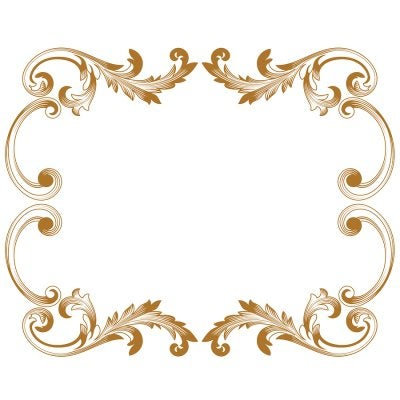 Choosing a Quality Custom Framer
Custom frames let you show off your awards or enjoy pictures of your family, but not all custom framers are equally qualified. If you want to make sure you choose a legitimate expert for your custom frames, you should look at your options before making a decision. When you're looking for professionals in your area, make a list of your options. Don't work with a framer who tries to change your art, as a quality framer will be able to work with what you have. It's a good idea to see if your framer is a member of a professional custom frame association.
Discussing Your Needs
People seek out professional framers when they need custom frames, but there is more that your pro can help with. You can talk to your custom frame professional about your options and ask for his or her advice. Your framing professional will keep your budget, your aesthetic style, and your concerns in mind throughout the process. Never be afraid to discuss different ideas with your expert before getting started on your custom frames.
Providing Information
You'll need to give your custom frames professional some more information to ensure that the job is done right. It helps to tell your framer about the color of the wall that the frame will be hanging on, discuss design themes that are present in your home or office, and talk about the layout of your furniture. This contextual information will help your custom frames turn out beautifully.
When you are designing a sports award or corporate award, you have many material choices available. The most common mediums you will find at your trophy store near San Jose and Santa Clara are acrylic, crystal, glass, and bronze/resin. Continue reading to see which award medium is right for your awards.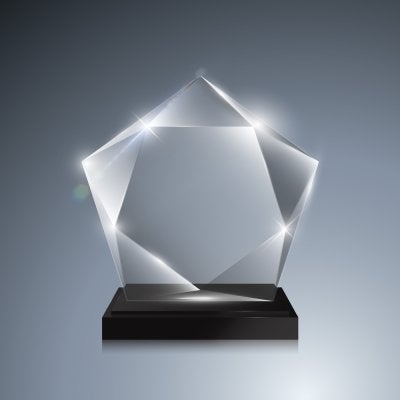 Acrylic awards are great when you are acknowledging an exceptional teacher or manager. The award can be engraved or printed with a name, logo, achievement, or special message. Crystal and glass awards are exceptional pieces of art. Crystal differs from glass, however, because its higher lead content causes sparks of color and light with extreme angles. You can also order a glass custom award in a plaque, bowl, or set of champagne glasses. A bronze award is often made from a bronze-extrapolated resin. This award medium can be used to make any type of award, such as a sports trophy. Resin is an inexpensive medium that will also provide a better detail in your award's sculpture. For more information and help choosing the right award medium, speak with your trophy store.

Museum framing near San Jose and Santa Clara is a popular custom framing choice. However, many people may not realize all that comes with a custom frame made to museum standards. With this type of framing, you can better protect, conserve, and display treasured items behind a distinctive frame and glass. Let's take a closer look at the benefits of museum framing and how it can protect and preserve special items for posterity.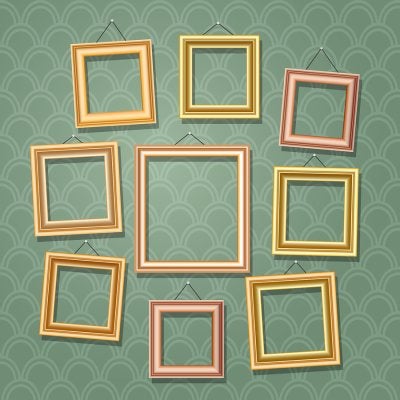 Artwork-Quality Frames
Original pieces of art or historical documents are impressive on their own. However, these one-of-a-kind or highly valuable pieces are made much more spectacular with the right frame. Custom frames and matting are made to complement the item on display with the right colors, grain patterns, or custom frame carvings. Museum framing becomes part of the artwork, which lends to the art's beauty and originality.
Non-Reflective Glass
Specialty, non-reflective glass is often used in conjunction with museum frames. This glass is referred to as "conservation glass," and it can be made from acrylic or flat glass. Conservation glass is best used in areas with a lot of lighting or when pictures will be taken of the artwork. This exceptional glass will eliminate almost all signs of reflections. This is necessary when items are on display in museums or held in a shadow box. Conservation glass can also block up to 99% of ultraviolet light, which will protect the art or document wherever it is housed.
Quality Preservation
Preservation of artwork and historical documents is crucial to preserve an artist's masterpiece or an important piece of history. Museum framing and glass is an integral element of protecting these important items while still displaying them. Museum framing will keep art and documents safe from contaminants behind a strong sheet of glass. Museum glass will also protect these items from the damaging effects that can come from camera lights, sunlight, and dust. There is no better way to protect a piece of artwork or history than museum framing.
Finding ways to motivate your employees is important to maintaining a positive morale and employee productivity. As you can see in the attached video, corporate awards and mentoring are some simple ways to motivate your employees. Continue reading to see how to motivate your employees with certain strategies and corporate awards in San Jose and Santa Clara .
Providing feedback, both critical and uplifting, is an effective way to motivate. With feedback, paired with active listening, your employees will feel valued and know that their boss is paying attention to them. Presenting personalized gifts and custom awards is another way to motivate your employees. These items show your employees that you value them, and they will strive to earn bigger and better corporate awards.
Archives
2018
2017
2016
2015
2014