As a longtime coworker and friend, you probably have to lot to say about your colleague's retirement. In addition to picture frames and other personalized gifts in San Jose and Santa Clara, a speech can show your fondness and appreciation for the time you've spent together. Watch this video and learn how to make a retirement party speech.
A retirement party gives a retiring individual one last hoorah to celebrate his or her career. Whether you have been selected to give a speech or you volunteered, remember to keep it light and fun while still saying what you feel should be said. Try not to overthink your speech. If you were good friends with the person who is retiring, talk about memories you've had together and how the person has inspired you to be better at your job. Then you can call for a toast at the end of your speech.

When a beloved coworker retires after several years, it is important to plan a memorable sendoff. Planning a memorable retirement celebration will include many components, such as a personalized gift from the other employees. This personalized gift in San Jose and Santa Clara is a great way to include all the retiree's coworkers in the celebration and show the retiree how much he or she will be missed. Read on for a better understanding of how to plan a retirement celebration.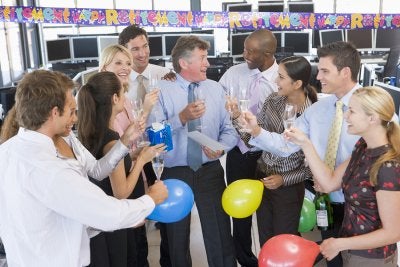 Showcase Career Highlights
A retirement celebration is meant to showcase a long and successful career. The best way to show a retiree the effect he or she has had on a company is to show a highlight reel, video, or collage of various accomplishments. A video or poster board of accomplishments should include photos and awards. Fellow employees can also leave messages of congratulations via a recorded video or large communal greeting card to show their own support.
Purchase a Personalized Gift
Retirees have a lifetime of memories from their careers, but why not give them a physical reminder of their service and achievements? There are many types of gifts a retiree may enjoy and can continue to use after leaving the job. Gifts, such as clocks or pens, can be engraved and personalized in many ways. For example, an engraving plate can include the number of years serving the company and a short message from all the coworkers.
Include the Coworkers
Another essential element of a retirement celebration are the retiree's coworkers. These people might have worked together and known each other for decades, so it is important to include the coworkers in the event. Gather the retiree's closest coworkers and form a planning committee. This group can ensure that all the components of the celebration are personalized to the retiree and his or her time with the company. In addition to a committee of close colleagues, ask everyone in the office or company to pitch in for a personalized gift or special award engraving.

Gifting corporate awards to your employees is a great way to improve morale and acknowledge their hard work. There are several types of awards and personalized gifts that your employees will appreciate, such as a day off, free lunch, and plaque awards in San Jose and Santa Clara. Here is a closer look at how you can reward your productive employees:
As you can see in the attached video, corporate awards and gift ideas are only limited by your imagination. You can reward productive employees with physical gifts—like crystal and plaque awards—or with job-related activities like paid time off or promotion opportunities. No matter your choice, it is important to consistently acknowledge your productive employees. This habit will encourage continued productivity and keep your employees happy.

Sports awards are a popular way to acknowledge players' achievements, improvements, and contributions to their team. Trophy stores near San Jose and Santa Clara can help coaches make a memorable sports award that players and parents will love looking at. As your team's season comes to a close, you might plan an awards ceremony with customized trophies or plaques that should be ordered well in advance. Here is a quick guide to help you create the awards you need in time: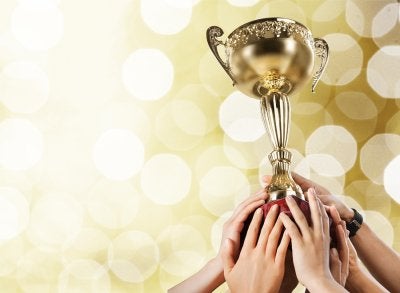 Reserve Weeks in Advance
Different athletic programs will terminate at various points in the year, since some sports are only played during certain seasons. Therefore, it is important to reserve and order the league's or team's awards as soon as possible to ensure the order comes in at the right time. You'll also want to book your venue and send out invitations early, so that everyone is able to come to the ceremony.
Know the Details
There are several details a coach should have when placing the final order for sports awards. A coach should know the exact number of players he is awarding. He should also have their correct names and player positions if he is giving out personalized awards. If the coach wishes to award specific types of awards—such as Most Valuable Player or Most Improved—then he should also have the titles and names prepared before ordering. Coaches might also select players, parents, or volunteers to announce various awards at the ceremony.
Consider Original Designs
Sports awards come in a variety of designs, including cup trophies, plaque awards, and certificates of participation. Coaches can create a fun and original trophy design to award their players. This original design will stand out among other trophies, and the players will be excited to remember their time playing. Work with your local trophy store and research ideas to find the best, original trophy that every player will enjoy. At your ceremony, present each award with a short, customized speech or song to represent each player being recognized.

Motivation is crucial to a successful business. You can keep your employees motivated with several tactics, such as giving them corporate awards or personalized gifts in San Jose and Santa Clara. These acknowledgements of accomplishments are easy ways to motivate your employees to continue delivering great results. Read on for more strategies for employee motivation.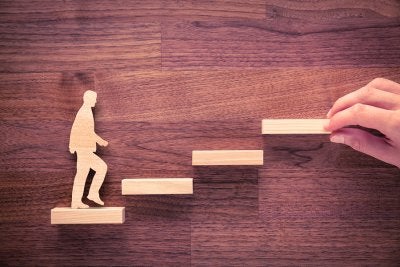 Set Goals
Goals are one of the driving forces in life. If your employees have goals to strive for—getting a promotion, making a deadline, or winning a personalized gift—then they are likelier to stay motivated for work. Give your employees daily and weekly goals that pertain to their job, and you will give them a positive trajectory in their careers.
Provide Incentives
Your goals will not be as effective if your employees do not receive some incentive. Poll your team to find out what types of incentives they would like to receive. Incentives can be as small or as large as you choose. For example, you could give out candy for each sale your employees make. You could provide a special lunch every month, if your team reaches a certain goal. These incentives and more are great ways to motivate your team.
Give Awards
In addition to regular incentives, you can give out special corporate awards every month, every year, or at specific sales landmarks. These awards may be a special plaque award, trophy, or a custom award. There are many ways to acknowledge the accomplishments of your employees. If you are still deciding on what types of corporate awards to give out, then poll employees to determine what they prefer.
Stay Positive
Positivity is essential to motivation. Your employees need to see that you remain positive at work, even during difficult times, and they will be more motivated to do their jobs. If you need to criticize an employee's performance, then make it constructive and give them some positive feedback. If there is a big change in procedures, then stay positive while addressing your employees' concerns. This positivity will help keep your employees motivated.
Finding ways to motivate your employees is important to maintaining a positive morale and employee productivity. As you can see in the attached video, corporate awards and mentoring are some simple ways to motivate your employees. Continue reading to see how to motivate your employees with certain strategies and corporate awards in San Jose and Santa Clara .
Providing feedback, both critical and uplifting, is an effective way to motivate. With feedback, paired with active listening, your employees will feel valued and know that their boss is paying attention to them. Presenting personalized gifts and custom awards is another way to motivate your employees. These items show your employees that you value them, and they will strive to earn bigger and better corporate awards.

Corporate awards are a great way to keep up employee morale. With trophies, awards, and personalized gifts in San Jose and Santa Clara , you have an opportunity to tell your employees how much you value them. Corporate awards are another way to motivate your employees to be better at their jobs. If you are looking for ways to improve company morale and productivity, then consider gifting your employees with useful awards or personalized gifts. Continue reading for more information about selecting corporate awards.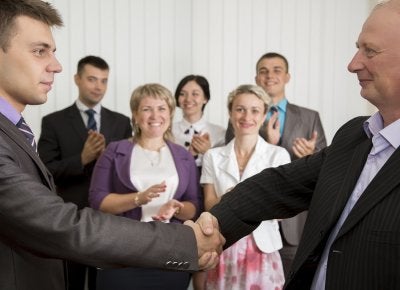 Ask for Employee Suggestions
When awarding your employees throughout the life of your business, keep their opinions and suggestions in mind. Poll your employees to determine which awards or personalized gifts they might prefer. Your employees may also have suggestions for the type of awards they wish to receive. For example, they may suggest trophies or certificates based on professional accomplishments, team participation, and personal attributes.
Consider Useful Awards
There are many types of corporate awards and gifts to offer your employees, such as trophies or plaques. These are great choices that will convey the intention behind the award and help your employees to feel valued. However, you can also award certain gifts that can be useful. Engraved clocks, pen holders, business card holders, and sticky note dispensers are useful items that your employees will love. These personalized awards are a great way to show your employees their value to you, and they can use the award to continue performing their daily tasks.
Remember Corporate Ideals
Consider what your business stands for, including its ideals and mission statements. Your corporate awards should further these stances so that your employees will be reminded of the company they work for. For example, awarding an employee with a "kindness" award can represent your business' charity work; a "perseverance" award can signify the constant drive your company and employees need to be successful. Examine your company's mission statement and practices for some ideas.
Playing on a sports team is a great way to meet new people, bond with your teammates, and enjoy a healthy lifestyle. When the end of the season comes around and it's time for sports awards , custom frames in San Jose and Santa Clara may be a great idea. Sports awards of any kind will show each player that he or she has earned respect and appreciation for actions on and off the field, and picture frames and personalized trophies can serve as the perfect mementos. Keep reading if you're interested in choosing awards that your soccer team will love.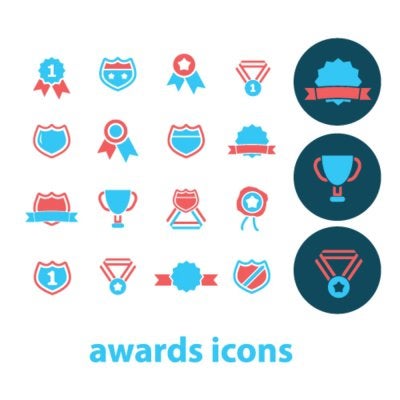 Sports Awards
When the end of the season arrives, it's always nice to show your appreciation for the team's effort with sports awards. You can choose from all different kinds of trophies, plaques, and awards, but the awarding in itself may be what means something to the recipient. A sports award ceremony like this can make everyone feel recognized for giving it their all during every game, practice, and training session. Many players will feed off of this acknowledgement and use it as encouragement to push themselves to be their best. You can award your soccer players for the goals they score, their team play on the field, and their leadership off of the field.
Framed Pictures
Personalized gifts tend to be more meaningful than your standard trophy, and a custom frame is the perfect example. You can give each player on the soccer team a picture frame with a photograph of the team or the individual shining on the field; they can take this with them for years and remember their experiences with the team for the rest of their lives. This type of sports award can turn into an extremely personal keepsake.
Personalized Trophies
If you want to choose the most personal sports awards possible, make individual trophies for each player on the team. Include an embedment with the player's name, the position he or she played, and other relevant information from the past season. Players of all ages will appreciate the effort and attention you exhibited in getting these personalized gifts.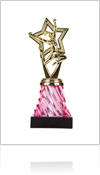 If you are a cheerleading coach or dedicated parent, you may want to consider creating personalized gifts or awards for your squad. By making your own awards with the help of a trophy store near San Jose , you will be able to provide your cheerleaders with recognition for their hard work and dedication throughout the year. From acrylic awards to custom frames and more, you will have many different options to choose from when you are planning out awards for your cheerleaders. Here is a look at some essential ideas for choosing the perfect cheerleading trophies.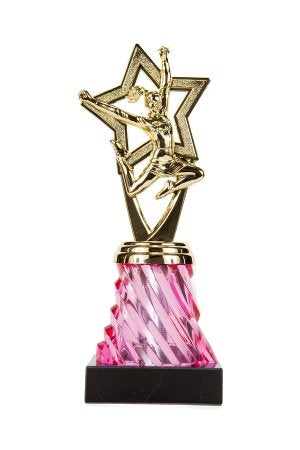 Cheer Figurines
A timeless cheer figurine is a terrific award for every member of your team. When you visit the trophy store, you can preview some of the different actions that are available for your cheerleading figurines. Depending on your budget and preferences, you can select cheer figurines that have been crafted from metal, plastic, or acrylic. If you want to hand out an award to every member of your squad, cheer figurines may be the perfect choice.
Special Plaques
In order to honor members of your squad who went above and beyond during competition, you may want to have special plaques created. A plaque can be engraved with a custom message or award that recognizes a special achievement. When you are designing your custom plaque, you can also choose to include engravings of iconic cheerleading images. Pompoms and megaphones will both look great on your plaque design.
Custom Trophies
When your team wins a major competition or other event, you may be asked to create a custom award to commemorate the occasion. The team at your trophy and framing store can work closely with you to help you create a custom trophy that is sure to be cherished by its recipients. Your custom trophy can include cheerleading figurines that are in formation. A trophy cup is another show stopping idea for your custom award design.

As a business owner or manager, it is important to make sure that your employees know that their hard work and dedication is truly appreciated. In this video, you will receive some great ideas for different types of corporate awards. For example, you may want to offer a compliance award for workers who complete their tasks before the deadline has passed. Various work anniversaries can also be recognized with personalized gifts in San Jose.
A shop that offers custom corporate awards can help you create a variety of custom awards for your employees. If you are gearing up for your annual office party, you may want to visit your local trophy store to have some custom awards created for your team of staff.
Archives
2018
2017
2016
2015
2014