You spend a lot of time in your office, so you should decorate in a way that reflects your personality. A framing store near San Jose can help you create an aesthetically pleasing space that represents who you are. You can display the accomplishments that led you to where you are now, pictures of your family and loved ones, and pop culture and media interests that you hold close to your heart. Frames and custom shadow boxes help these pieces last, and can add their own flair to your design. Keep reading and think about what your office says about you.
Your Accomplishments
Your resume is an overview of the steps you've taken to advance in your career. If you're established enough to have your own personal office, you probably took a long road to get where you are today. Why not display your achievements on your office walls? Custom frames keep your diplomas and certificates safe, and they let you hang them on the walls in a way that fits into your design. Then whenever someone comes into your office, they can immediately learn about your background and qualifications.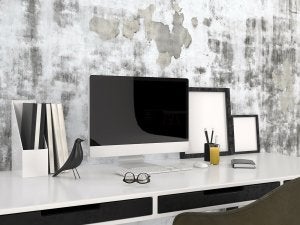 Your Family
Many people miss their families throughout the workday and wish they could spend more time at home. Photographs of your family keep little pieces of your home life with you during the day, and you can always glance at them when you're feeling discouraged or unmotivated. Custom picture frames take your beautiful family photos and make them even more appealing. If you're a family-first type person, there's nothing wrong with sharing that in the office. Clients and business partners will notice the pictures and recognize your dedication to the people who matter most in life.
Your Style
Bare walls can be bleak and depressing, especially if you have an exuberant personality that can't be contained, then don't keep it caged up. Use custom frames to hang up movie posters, sports memorabilia, and any other kind of decoration that represents who you are. Whether you like motivational posters or humorous sayings, use custom framing to keep things cohesive.

When a beloved coworker retires after several years, it is important to plan a memorable sendoff. Planning a memorable retirement celebration will include many components, such as a personalized gift from the other employees. This personalized gift in San Jose and Santa Clara is a great way to include all the retiree's coworkers in the celebration and show the retiree how much he or she will be missed. Read on for a better understanding of how to plan a retirement celebration.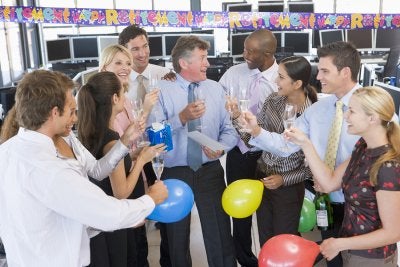 Showcase Career Highlights
A retirement celebration is meant to showcase a long and successful career. The best way to show a retiree the effect he or she has had on a company is to show a highlight reel, video, or collage of various accomplishments. A video or poster board of accomplishments should include photos and awards. Fellow employees can also leave messages of congratulations via a recorded video or large communal greeting card to show their own support.
Purchase a Personalized Gift
Retirees have a lifetime of memories from their careers, but why not give them a physical reminder of their service and achievements? There are many types of gifts a retiree may enjoy and can continue to use after leaving the job. Gifts, such as clocks or pens, can be engraved and personalized in many ways. For example, an engraving plate can include the number of years serving the company and a short message from all the coworkers.
Include the Coworkers
Another essential element of a retirement celebration are the retiree's coworkers. These people might have worked together and known each other for decades, so it is important to include the coworkers in the event. Gather the retiree's closest coworkers and form a planning committee. This group can ensure that all the components of the celebration are personalized to the retiree and his or her time with the company. In addition to a committee of close colleagues, ask everyone in the office or company to pitch in for a personalized gift or special award engraving.

Trophy engraving and engraved, personalized gifts are popular ways to award someone or show appreciation. However, the art of engraving personalized gifts has come a long way over thousands of years. From prehistoric water containers to artistic masterpieces, engraving has a long history. Here is a brief look back at the history of engraving and customized gifts near San Jose and Santa Clara: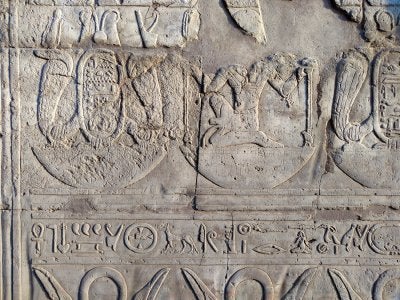 Prehistoric Water Containers
As early as 60,000 years ago, prehistoric humans were engraving designs in emptied ostrich eggshells. Hundreds of eggshell fragments have been found in a South African cave named Howieson's Poort Shelter. The carvings show a variety of patterns that indicate the prehistoric humans followed specific artistic details. Based on current tribal action, archaeologists assume that these prehistoric eggshells were likely used as water containers.
Ancient Storytelling
One of the most famous types of engravings can be found inside Egyptian pyramids. Hieroglyphics were largely used by the Egyptians to record data, such as the height of the Nile and the import of goods. However, pottery, funerary pots, and pyramid walls were used to engrave stories of the Egyptian people and their gods. One of the earliest Egyptian engravings is known as the "Pyramid Texts" and can be found on the walls and sarcophagi at Saqqara.
Fifteenth Century Mass Production
During the 1300s, paper was being mass produced, but people were still required to copy texts and pictures by hand. This changed in the 1400s when ambitious engravers began carving religious art and devotional texts into metal plates for mass production.
Golden Age of Engraving
During the late 1400s and early 1500s, the Golden Age of Engraving included the artists Albrecht Durer, Martin Schongauer, and Lucas von Leiden. These artists—likely learning the art of metal-working and engraving from goldsmithing—were regarded as master artists. Masterpieces like Adam and Eve by Durer and Saint Anthony Tormented by Demons by Schongauer are still regarded as artistic feats in the world of engraving.
The Most Valuable Player, or MVP, is an important sports award and title given to individuals who excel in their chosen sport and show exemplary teamwork. Whether you honor your MVP with an individual skill building session or personalized trophy in San Jose and Santa Clara, you should always take the time to acknowledge your MVP among his teammates. Read on for some ideas to honor your MVP.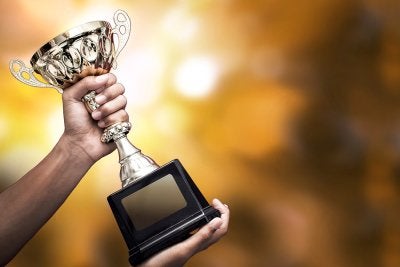 Sports Awards
The classic way to honor your team's MVP is with some sort of plaque or trophy. This sports award should be personalized to fully acknowledge your MVP for all of the hard work he has put in. There are many types of custom awards you can gift your MVP. With a custom award, your trophy store should be able to fulfill any design, whether it is a football, baseball, or tennis racquet. If you prefer a plaque or paperweight, then ask about different award engravings to represent your team, your MVP, and your chosen sport.
Skill Building Sessions
In addition to a sports award, consider gifting your MVP with a skill building session. For example, a baseball hitter in high school will benefit from meeting with a local or national baseball star. This type of session can further motivate your MVP to continue practicing and building his skills. You may also consider gifting a spot to a local sports camp for more skill building opportunities.
Team and Family Ceremony
Honor your MVP and the entire team with an awards ceremony that everyone can attend. You can include family, friends, teammates, and local recruiters. By inviting all of these people to attend an awards ceremony, your MVP will feel uplifted and honored for all of the hard work he has given to his teammates. With the addition of recruiters, your MVP may also receive college offers and professional endorsements. These are crucial to the continuing success of your MVP and sports team.

If you're planning a trip to your local trophy store near Santa Clara , you may be wondering what to expect when choosing and designing a custom award. Trophy stores offer personalized corporate awards, sports awards, trophy engraving, and more. Keep reading to learn what to expect when you visit a trophy store: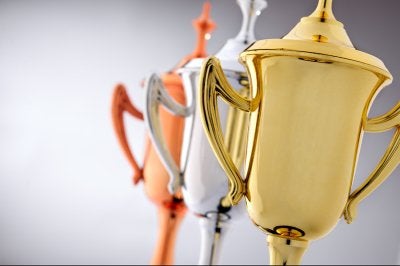 To Consider the Occasion
As you begin the design process, you'll need to consider the type of event or ceremony for which you are selecting a trophy. Your personalized award should reflect the casual or formal nature of the occasion, the age of the awardees, and how you would like the trophy to reflect your sentiments. Trophies can be customized to convey a variety of thoughts or feelings, such as gratitude, pride, encouragement, remembrance, and recognition.
To See Plenty of Styles and Materials
Once at the trophy store, you'll find that you have an extensive inventory of trophy and award styles from which to choose. These awards can be in the form of athletic trophies, cup or bowl trophies, and plaques. Each of these items can be engraved with the message of your choice, as well as the recipient's name and the achievement that it reflects. Trophies are typically available in bronze and resin, and plaques can be made from crystal, glass, or acrylic.
To Factor in the Award's Purpose
To decide on the particular trophy that you'd like to design, you should consider the reason for the award, the way in which it will be presented, and how you'd like the item to be displayed by the recipient. Personalized trophies and awards can double as office décor or desk accessories and recognitions of achievement.
To Have a Range of Price Options
The material cost will be a significant factor in your trophy or award choice. Bronze trophies and crystal plaques are ideal for large or formal events, but will be more expensive than other options. Resin can have a similar appearance to bronze metal is a popular and more cost-effective alternative. To achieve a formal appearance without the cost of crystal, glass and acrylic are excellent replacements.

One of the most iconic sports awards in the world, and certainly in the United States, is the Super Bowl trophy. If you've ever wondered how this and other trophies are made, check out the video and your trophy store near San Jose.
The Super Bowl trophy takes about four months to make. This famous sports award is made from the firing and shaping of several sheets of silver. Once the silver football is made, the laces and seams of the trophy are created by hand with a hammer and chisel. When the base is complete, it undergoes trophy engraving where someone engraves the NFL label and the date of the Super Bowl.
Archives
2018
2017
2016
2015
2014