You spend a lot of time in your office, so you should decorate in a way that reflects your personality. A framing store near San Jose can help you create an aesthetically pleasing space that represents who you are. You can display the accomplishments that led you to where you are now, pictures of your family and loved ones, and pop culture and media interests that you hold close to your heart. Frames and custom shadow boxes help these pieces last, and can add their own flair to your design. Keep reading and think about what your office says about you.
Your Accomplishments
Your resume is an overview of the steps you've taken to advance in your career. If you're established enough to have your own personal office, you probably took a long road to get where you are today. Why not display your achievements on your office walls? Custom frames keep your diplomas and certificates safe, and they let you hang them on the walls in a way that fits into your design. Then whenever someone comes into your office, they can immediately learn about your background and qualifications.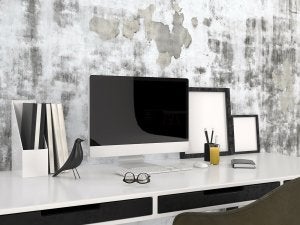 Your Family
Many people miss their families throughout the workday and wish they could spend more time at home. Photographs of your family keep little pieces of your home life with you during the day, and you can always glance at them when you're feeling discouraged or unmotivated. Custom picture frames take your beautiful family photos and make them even more appealing. If you're a family-first type person, there's nothing wrong with sharing that in the office. Clients and business partners will notice the pictures and recognize your dedication to the people who matter most in life.
Your Style
Bare walls can be bleak and depressing, especially if you have an exuberant personality that can't be contained, then don't keep it caged up. Use custom frames to hang up movie posters, sports memorabilia, and any other kind of decoration that represents who you are. Whether you like motivational posters or humorous sayings, use custom framing to keep things cohesive.

If you have an eye for artistic talent, consider displaying some fine art in your home or in your office. Fine art could come in the form of photographs, paintings, or sculptures, and it can be created by professionals, amateurs, or even your younger sibling. You can keep your art protected and add to its aesthetic appeal with the help of a custom frame in San Jose and Santa Clara. Framing also helps the piece stand out against its background. If your walls are looking a little bare, keep reading and learn about the steps to take to invest in fine art.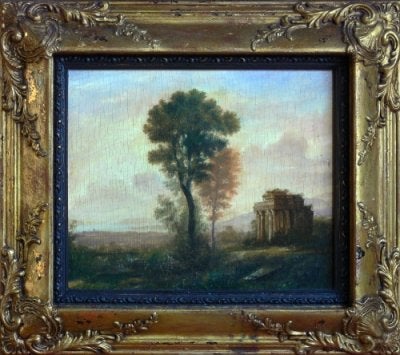 Think About Your Taste
Fine art comes in many different mediums. If you're thinking about adding some to your home or your office, think about what types of art you appreciate most. Some people prefer photography, while others like still life paintings. Others like sculptures, which they can place on their mantelpieces or their office desks. When you consider adding custom frames to the mix, you can put your own touch on a favorite photograph or painting and have it pop off of your wall. When investing in fine art for your own space, think about what you would like to see.
Consider Your Budget
One of the interesting aspects of fine art is that you can find it almost anywhere you look. Not all fine art needs to come from a professional gallery where you spend thousands of dollars on a piece that catches your eye. You can just as easily ask for a print from a photographer friend, or even have your neighbor, family member, or friend make you a custom piece. Then you can find the right custom frame and hang it where you see fit.
Choose a Custom Frame
A custom frame gives you the opportunity to add your own influence to a piece of fine art that already exists. Custom frames make the artwork stand out from its background, protect it from damage, and accent the piece of art in the way that you see fit. Don't forget a custom frame when you invest in fine art.

If you want custom frames in San Jose or Santa Clara, it's a good idea to work with a custom framer that you can trust. Finding a reputable professional will help ensure that the framing process is done properly, so you should know what to look for. Once you do meet with your custom framer, you'll talk about what kinds of frames you need. Your framing expert might ask you a few questions to get a better idea of the project as well. Here's a look at what to expect when you work with a custom framer.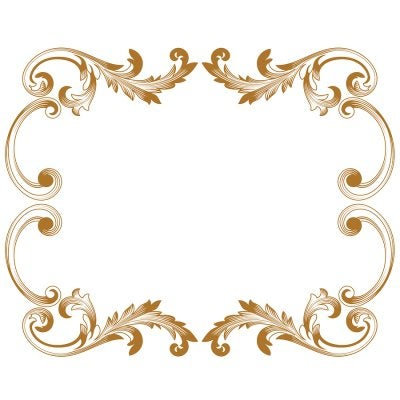 Choosing a Quality Custom Framer
Custom frames let you show off your awards or enjoy pictures of your family, but not all custom framers are equally qualified. If you want to make sure you choose a legitimate expert for your custom frames, you should look at your options before making a decision. When you're looking for professionals in your area, make a list of your options. Don't work with a framer who tries to change your art, as a quality framer will be able to work with what you have. It's a good idea to see if your framer is a member of a professional custom frame association.
Discussing Your Needs
People seek out professional framers when they need custom frames, but there is more that your pro can help with. You can talk to your custom frame professional about your options and ask for his or her advice. Your framing professional will keep your budget, your aesthetic style, and your concerns in mind throughout the process. Never be afraid to discuss different ideas with your expert before getting started on your custom frames.
Providing Information
You'll need to give your custom frames professional some more information to ensure that the job is done right. It helps to tell your framer about the color of the wall that the frame will be hanging on, discuss design themes that are present in your home or office, and talk about the layout of your furniture. This contextual information will help your custom frames turn out beautifully.

Framing stores carry many types of frames for various objects. Museum framing near San Jose and Santa Clara is a popular type of picture frame that keeps artwork, photographs, and other items better protected and on display. Let's take a closer look at some popular uses for museum frames.
Museum framing is commonly used to keep photographs, diplomas, and artwork in a secure, yet attractive, frame. The experts at a framing store will often apply a mat board to provide more protection and a better-looking contrast between a photograph and the frame. This technique may also be applied to prints of artwork or valuable movie posters. Museum framing can also be used to protect original artwork and canvas paintings. This type of framing is often used to display photographs or works of art in a gallery or museum setting. Consult with a qualified framing store to receive the best product to protect valuable pieces of art.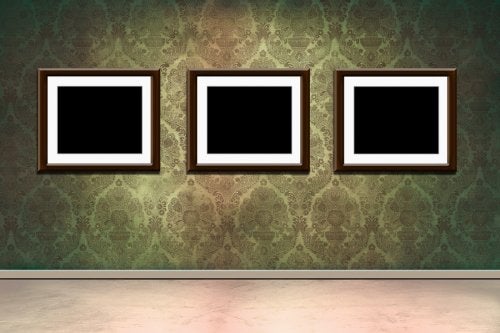 The Most Valuable Player, or MVP, is an important sports award and title given to individuals who excel in their chosen sport and show exemplary teamwork. Whether you honor your MVP with an individual skill building session or personalized trophy in San Jose and Santa Clara, you should always take the time to acknowledge your MVP among his teammates. Read on for some ideas to honor your MVP.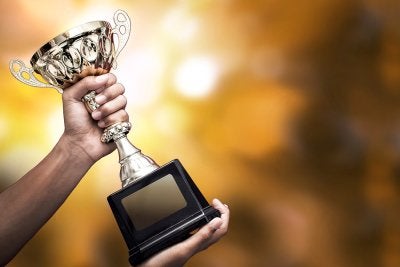 Sports Awards
The classic way to honor your team's MVP is with some sort of plaque or trophy. This sports award should be personalized to fully acknowledge your MVP for all of the hard work he has put in. There are many types of custom awards you can gift your MVP. With a custom award, your trophy store should be able to fulfill any design, whether it is a football, baseball, or tennis racquet. If you prefer a plaque or paperweight, then ask about different award engravings to represent your team, your MVP, and your chosen sport.
Skill Building Sessions
In addition to a sports award, consider gifting your MVP with a skill building session. For example, a baseball hitter in high school will benefit from meeting with a local or national baseball star. This type of session can further motivate your MVP to continue practicing and building his skills. You may also consider gifting a spot to a local sports camp for more skill building opportunities.
Team and Family Ceremony
Honor your MVP and the entire team with an awards ceremony that everyone can attend. You can include family, friends, teammates, and local recruiters. By inviting all of these people to attend an awards ceremony, your MVP will feel uplifted and honored for all of the hard work he has given to his teammates. With the addition of recruiters, your MVP may also receive college offers and professional endorsements. These are crucial to the continuing success of your MVP and sports team.

Corporate awards are a great way to keep up employee morale. With trophies, awards, and personalized gifts in San Jose and Santa Clara , you have an opportunity to tell your employees how much you value them. Corporate awards are another way to motivate your employees to be better at their jobs. If you are looking for ways to improve company morale and productivity, then consider gifting your employees with useful awards or personalized gifts. Continue reading for more information about selecting corporate awards.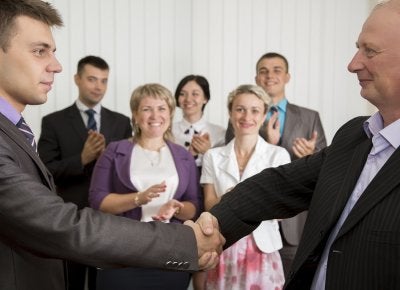 Ask for Employee Suggestions
When awarding your employees throughout the life of your business, keep their opinions and suggestions in mind. Poll your employees to determine which awards or personalized gifts they might prefer. Your employees may also have suggestions for the type of awards they wish to receive. For example, they may suggest trophies or certificates based on professional accomplishments, team participation, and personal attributes.
Consider Useful Awards
There are many types of corporate awards and gifts to offer your employees, such as trophies or plaques. These are great choices that will convey the intention behind the award and help your employees to feel valued. However, you can also award certain gifts that can be useful. Engraved clocks, pen holders, business card holders, and sticky note dispensers are useful items that your employees will love. These personalized awards are a great way to show your employees their value to you, and they can use the award to continue performing their daily tasks.
Remember Corporate Ideals
Consider what your business stands for, including its ideals and mission statements. Your corporate awards should further these stances so that your employees will be reminded of the company they work for. For example, awarding an employee with a "kindness" award can represent your business' charity work; a "perseverance" award can signify the constant drive your company and employees need to be successful. Examine your company's mission statement and practices for some ideas.

A certificate or diploma is used to recognize years of hard work and perseverance. After you receive a college degree or certificate of achievement, you will want to preserve your paper document with a special certificate frame . A framing store near San Jose and Santa Clara can help you choose the perfect frame for your certificate. After you have your certificate or diploma framed, you will be able to proudly display it on your wall.
When you visit the framing store, you will be able to choose from many different types of custom picture frames. In order to ensure that your certificate or diploma does not experience UV damage, you may want to ask about your museum framing options. Museum framing includes archival quality glass and other materials that will protect your delicate paper documents from the elements. A beautiful metallic or wood frame will also help your certificate stand out after it has been placed on the wall.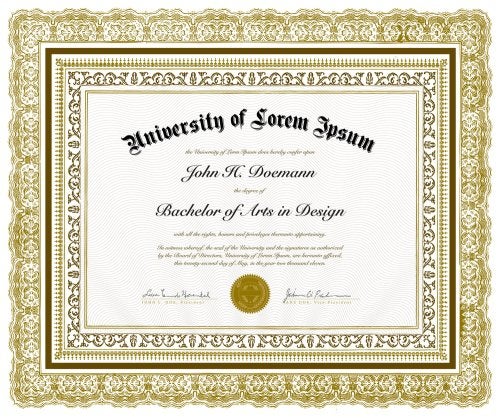 Museum framing near San Jose and Santa Clara is very important, especially if you wish to have a successful museum or gallery. Museum-quality artwork and photographs cannot be stuck in a simple frame from a department store. Your local framing store must view the pieces and frame them correctly before they can hang on a gallery wall. Here is brief look at museum framing and how it will benefit you:
With a framing store's professional touch, your museum-quality artwork will be seen the way it is meant to be seen. Museum framing consists of various frames, mattes, and techniques to correctly frame and protect a piece of art. Only a qualified framing store can frame different types of artwork so they can hang on a gallery wall. Museum frames may range in size, style, and shape, depending on the artwork. Visit a framing store with the correct knowledge in museum framing to protect your gallery pieces.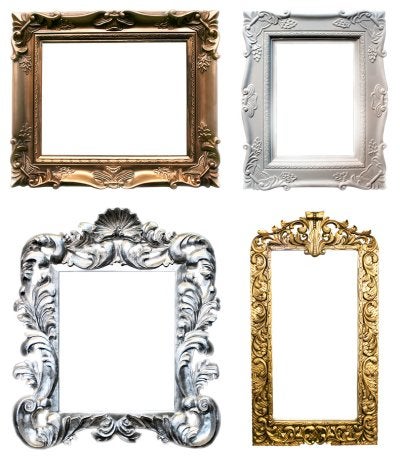 When handing out personalized trophies in San Jose and Santa Clara, you might be interested to find out there are actually four different parts to a typical trophy. Typical sports awards and trophies can be separated into the bottom, middle, top, and the figurine.
The bottom, or base, of the trophy usually matches the top. As seen in the video, trophies are often made with a marble base and top to support the middle column and figurine. Any sort of trophy engraving can be found on one of these marble pieces. To keep all four pieces of these common sports awards together, a threaded rod needs to be inserted through the middle of each piece.

Custom frames may seem like an expensive splurge, but they don't have to be, especially considering what you want framed. If you have a signed movie poster, or limited edition art print, you don't want that going into any old frame. Poster frames in Santa Clara are a must-have when it comes to preserving and showing off your posters or large pictures.
Poster frames are great when you want to commemorate an especially meaningful movie, or you have an oversized family picture you want framed. If you want to showcase your mint-condition vinyl records, they can fit perfectly in a poster frame. Don't shop at a department store for your frames, though. They might not be made with the best quality, and there is little accountability if they fall apart. Your local framing store can take the measurements of whatever you want framed and create an affordable, yet very durable custom frame for you.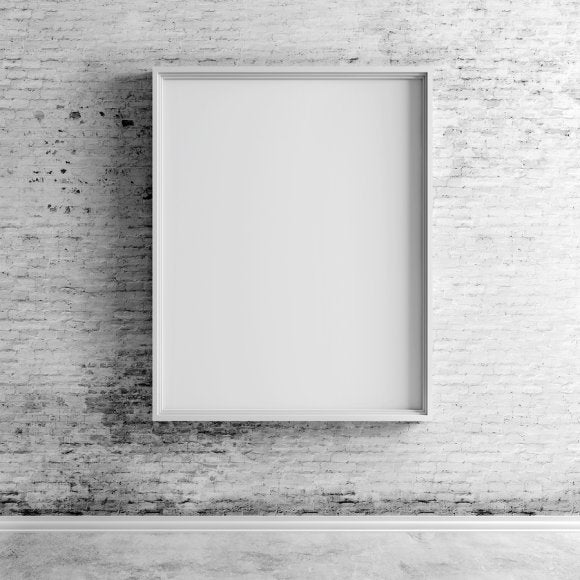 Archives
2018
2017
2016
2015
2014