If you have an eye for artistic talent, consider displaying some fine art in your home or in your office. Fine art could come in the form of photographs, paintings, or sculptures, and it can be created by professionals, amateurs, or even your younger sibling. You can keep your art protected and add to its aesthetic appeal with the help of a custom frame in San Jose and Santa Clara. Framing also helps the piece stand out against its background. If your walls are looking a little bare, keep reading and learn about the steps to take to invest in fine art.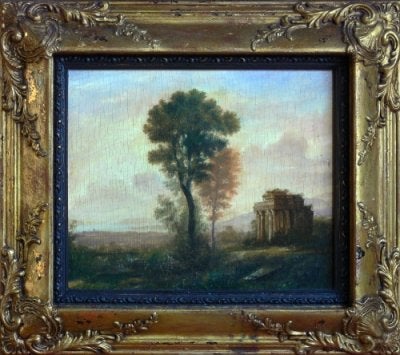 Think About Your Taste
Fine art comes in many different mediums. If you're thinking about adding some to your home or your office, think about what types of art you appreciate most. Some people prefer photography, while others like still life paintings. Others like sculptures, which they can place on their mantelpieces or their office desks. When you consider adding custom frames to the mix, you can put your own touch on a favorite photograph or painting and have it pop off of your wall. When investing in fine art for your own space, think about what you would like to see.
Consider Your Budget
One of the interesting aspects of fine art is that you can find it almost anywhere you look. Not all fine art needs to come from a professional gallery where you spend thousands of dollars on a piece that catches your eye. You can just as easily ask for a print from a photographer friend, or even have your neighbor, family member, or friend make you a custom piece. Then you can find the right custom frame and hang it where you see fit.
Choose a Custom Frame
A custom frame gives you the opportunity to add your own influence to a piece of fine art that already exists. Custom frames make the artwork stand out from its background, protect it from damage, and accent the piece of art in the way that you see fit. Don't forget a custom frame when you invest in fine art.

The way you arrange your art in a gallery is an art itself, and custom frames in San Jose and Santa Clara can go a long way. At JB Trophies & Custom Frames, poster and picture frames are among our many specialties. You want your gallery to look as organized and presentable as possible, and we can help you bring your vision to life . We can work with you to find a frame that perfectly complements your artwork and lasts over time. If you are setting up a gallery and want to make sure everything comes out the way you see it in your mind, talk to JB Trophies & Custom Frames about our framing services.
There are many different ways you can appreciate art. When it comes to hanging art in a gallery, there is a certain way you will want it to look. Bare paintings hanging up on the wall might blend into the background, but custom frames will help them pop. They also add some consistency between pieces of different sizes and configurations. At JB Trophies & Custom Frames, we can frame photographs, paintings, and prints of artwork. We are also happy to accommodate for thicker paintings with deeper frames.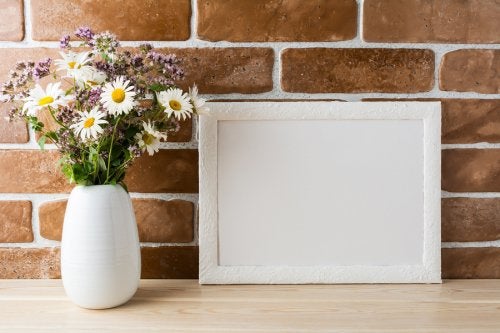 Children can receive many sports awards throughout their childhood. It is crucial to keep these children inspired to continue improving, because they can improve in many areas of their lives with the help of sports. Parents can inspire their children by showcasing earned trophies. For example, sports awards in San Jose and Santa Clara can be displayed with other sports memorabilia or items from the children's memorable games. Let's take a closer look at some inspirational ways that sports trophies can be displayed.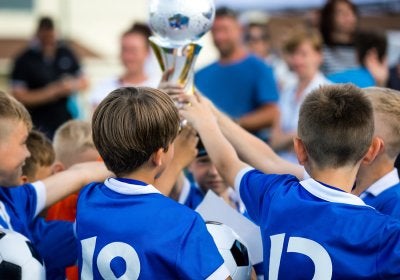 Surround with Sports Memorabilia
A simple and effective way of displaying sports awards is by surrounding them with memorabilia and items from the sport itself. For example, a cup trophy for Little League baseball could hold popular trading cards or baseballs from a winning game. The same can be done for a trophy for playing tennis or football. Surrounding youth sports trophies with other examples from a child's given sport is a great way to continually encourage a child to better him or herself.
Place on Individual Shelving
Another great way to display trophies and give each its due importance is by placing each trophy on an individual shelf. Choose a wall or large section of clear wall space that will be dedicated to the child's endeavors in sports. Purchase small shelves that match the size of each trophy. The shelves can be placed at random, or they can be hung in a pattern or shape such as a football. Add other sports memorabilia—like posters, jerseys, or autographed items—around the setup of shelves.
Create a Shadow Box Collage
A custom shadow box is another interesting and inspirational way to display a child's sports awards. The child can choose smaller awards from his or her sports achievements, such as medals, and display them next to photos and jerseys in a shadow box. This box will keep these items protected from dust and damage over the years. Shadow boxes are also convenient, because they can be easily moved wherever needed.

Sandblasting is a long-used form of etching designs on glass, metal, and plastic. Trophy and framing stores near San Jose and Santa Clara use the sandblasting technique to design a variety of personalized gifts, including wine glasses, metal mugs, and crystal awards. While sandblasting is a technique that has been around for more than 100 years, it requires a few steps to perfect the right design. Continue reading to learn more about sandblasting and how it can perfect personalized gifts.
Once the design has been picked, it will be made into a vinyl or plastic stencil. The stencil will be placed over the item being etched. A handheld sandblaster will be applied to the design and sand will be blasted to the surface at a high pressure. The etched design will be even across the item's surface, and it will remain an attractive gift or personalized award that anyone will be able to enjoy.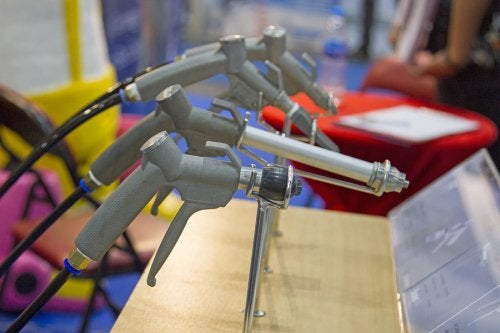 It is important to show off your kids' achievements in school and sports. You can show off their sports awards, school projects, and science fair ribbons with a custom shadow box made by your framing store near San Jose and Santa Clara. You can customize your shadow box to fit your kids' different projects and to match your interior décor. Let's take a closer look at this type of framing that can showcase your kids' proudest school moments.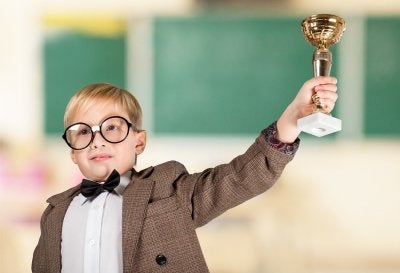 Customize to the Size of the Award
Shadow boxes, just like custom frames, can come in several different sizes and shapes to fit the item you wish to showcase. If your kids have special poems, sports awards, or science fair ribbons, then you can order a shadow box in a small or large size to hold as many awards as you wish. Shadow boxes can also be customized into different geometric shapes to showcase your kids' achievements in an interesting format. This customizability is a great asset when you have different projects and awards from each of your kids.
Match the Surrounding Décor
If you prefer a clean and matching décor style in your home, then it may seem difficult to display all of your kids' different awards and school achievements. However, a custom shadow box that's designed and fabricated by a qualified framing store can easily be made to match the rest of your frames and surrounding décor. Speak with your shadow box designer about the frame colors and designs already in your house. Your designer can use these details to customize a shadow box to complement your house's current décor.
Showcase a Variety of Achievements
Your kids will have many achievements throughout their time in school. They will win school awards, complete colorful projects, and write memorable papers. These achievements deserve to be displayed, so your kids, your family, and friends can see everything that your kids have accomplished. This is a great way to show your pride and joy in your kids' achievements.

Trophy engraving and engraved, personalized gifts are popular ways to award someone or show appreciation. However, the art of engraving personalized gifts has come a long way over thousands of years. From prehistoric water containers to artistic masterpieces, engraving has a long history. Here is a brief look back at the history of engraving and customized gifts near San Jose and Santa Clara: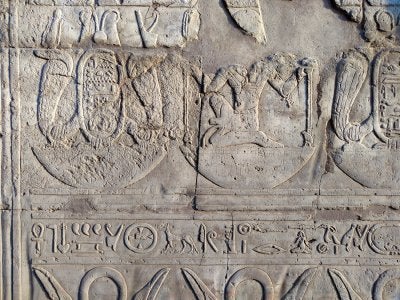 Prehistoric Water Containers
As early as 60,000 years ago, prehistoric humans were engraving designs in emptied ostrich eggshells. Hundreds of eggshell fragments have been found in a South African cave named Howieson's Poort Shelter. The carvings show a variety of patterns that indicate the prehistoric humans followed specific artistic details. Based on current tribal action, archaeologists assume that these prehistoric eggshells were likely used as water containers.
Ancient Storytelling
One of the most famous types of engravings can be found inside Egyptian pyramids. Hieroglyphics were largely used by the Egyptians to record data, such as the height of the Nile and the import of goods. However, pottery, funerary pots, and pyramid walls were used to engrave stories of the Egyptian people and their gods. One of the earliest Egyptian engravings is known as the "Pyramid Texts" and can be found on the walls and sarcophagi at Saqqara.
Fifteenth Century Mass Production
During the 1300s, paper was being mass produced, but people were still required to copy texts and pictures by hand. This changed in the 1400s when ambitious engravers began carving religious art and devotional texts into metal plates for mass production.
Golden Age of Engraving
During the late 1400s and early 1500s, the Golden Age of Engraving included the artists Albrecht Durer, Martin Schongauer, and Lucas von Leiden. These artists—likely learning the art of metal-working and engraving from goldsmithing—were regarded as master artists. Masterpieces like Adam and Eve by Durer and Saint Anthony Tormented by Demons by Schongauer are still regarded as artistic feats in the world of engraving.
When you are designing a sports award or corporate award, you have many material choices available. The most common mediums you will find at your trophy store near San Jose and Santa Clara are acrylic, crystal, glass, and bronze/resin. Continue reading to see which award medium is right for your awards.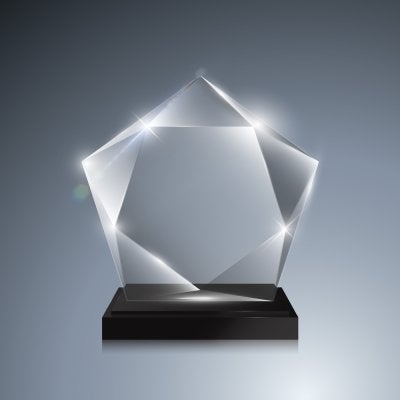 Acrylic awards are great when you are acknowledging an exceptional teacher or manager. The award can be engraved or printed with a name, logo, achievement, or special message. Crystal and glass awards are exceptional pieces of art. Crystal differs from glass, however, because its higher lead content causes sparks of color and light with extreme angles. You can also order a glass custom award in a plaque, bowl, or set of champagne glasses. A bronze award is often made from a bronze-extrapolated resin. This award medium can be used to make any type of award, such as a sports trophy. Resin is an inexpensive medium that will also provide a better detail in your award's sculpture. For more information and help choosing the right award medium, speak with your trophy store.
Everybody likes to feel validated, appreciated, and part of the team, and corporate awards in Santa Clara and San Jose can be a great way of getting these sentiments across to your employees. Even simple recognition can be helpful, but why not show your team how much you care with real custom awards? If you are an employer and you want to thank your team for a successful year, quarter, or even month, consider customized gifts and a formal awards show. Continue on and take a closer look at what every employer should know about corporate awards.
Corporate awards can make for a wonderful way to connect with your workers and bring your whole team together. Recognizing your employees for their efforts and successes in the workplace will encourage them to keep doing what they have been doing, ultimately improving the productivity of your office or firm. Your corporate awards can strictly deal with concrete milestones, you can offer personalized gifts for going above and beyond, or you may decide on a mix of the 2. There are no defined rules for how corporate awards should work, so think about the dynamics of your office when determining how you'd like to host yours.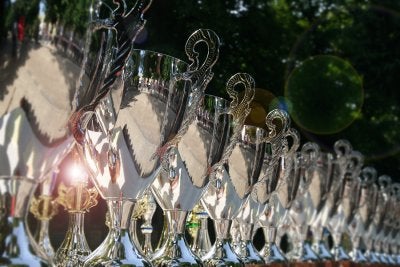 Whether your project team is just beginning or finishing its project, it is always good to think about personalized gifts or corporate awards to give in San Jose and Santa Clara . These different gifts and custom awards let your project team know that you are acknowledging their achievements and their collaborative efforts. Watch the video for a few tips on how to reward your project team.
Be specific when rewarding your team, and reward the team when they achieve your desired behavior. For example, you may give your team personalized gifts when they work together to accomplish challenging goals, and you can specify a moment in the project where the team worked especially well together. Give out custom awards and gifts often and do not wait until the end of the project. Reward your team when they reach a milestone early in the project; this will encourage greater collaboration during the project.

The more appreciated your employees feel, the better they will feel about themselves and their work. Giving your employees personalized gifts in San Jose can be a nice way to show them that you care and thank them for what they bring to the team. Custom awards and personalized gifts are particularly effective because they are specifically designed for the recipient. If you've been meaning to show your employees that you care about them, read on and consider showing employee appreciation with engraved clocks.
The best part about personalized gifts is that you have all kinds of options to choose from when you think about what you want for an embedment. The engraving can include a name, an important date, or any other collection of characters that means something to the recipient. If you want your employees to have a better reason to stare at the clock than waiting for the workday to end, consider showing your appreciation with engraved clocks. You can add the employee's name, his or her position within the business, and even the date he or she was initially hired. This can be particularly effective because it shows that you went out of your way for a specific individual.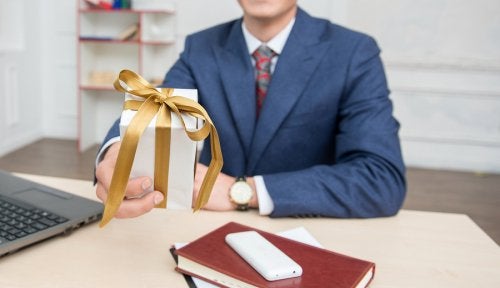 Archives
2018
2017
2016
2015
2014