Every season you spend on a sports team will leave you with more and more memories, and tangible items like sports awards and cup trophies in San Jose and Santa Clara give you something to remind you of your experiences. If you're planning on giving out sports awards at the end of the season, find a nice sized spot for your event. It's nice when a coach, parent, or team captain gives a speech to wrap up the season and acknowledge the many accomplishments made, and of course you'll want to take pictures. Read ahead for some end-of-season event planning tips.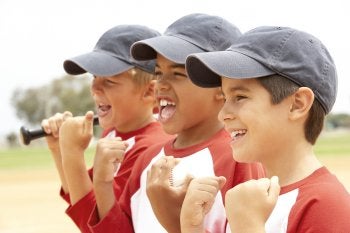 Size Out Your Location
Decide what kind of celebration you want to have at the end of the season. A pool party at one of the parents' houses can be fun for the whole team, but hosting a sports awards ceremony in an auditorium can make the kids feel more grown up. You could also bring the team to a restaurant, a park, or any number of other locations. The key is to consider the size you need. It's easy to find enough space for a single soccer team, but if you're throwing one event for the whole league, your options are a bit more limited.
Give a Speech
For young athletes, each season becomes more competitive as kids develop their motor skills and their understanding of the game. Some teams are comprised of most of the same players each year, while others have a great deal of turnover. Have a coach or referee talk about how the season went, which players showed improvement over previous years, and who has overcome adversity with their commitment to the game. Personalized trophies and customized gifts also make the event more special for the players and parents alike.
Offer Photo Opportunities
Kids make some of their first friends on sports teams, and they may last a lifetime. Encourage parents to take pictures of their kids and their friends and organize group pictures of the whole team that parents can take and frame.

You've got all these bowl, but how do you show off your sports awards in a way that fits in with your design? A trophy shelf is a tasteful way to recognize your accomplishments and display the awards you've received in acknowledgement. Watch this video for tips for creating a DIY trophy shelf.
After donning your safety glasses, cut down a sheet of MDF to the size you want your shelf to be. Add a layer of primer and then paint it the color of your choice using a sponge brush. Take a baseball bat and split it vertically in half, and then cut them horizontally to match the height of your shelves. Then you can put up your L brackets and mount your shelves. Nail the bats to the wall so they look like they're split by the shelves, and put up your trophies.

Everybody likes to be recognized for their skills and abilities—and this recognition keeps people motivated to keep excelling. Athletes push their bodies to the limits for the success of the team, and sports awards are the physical representation of their success. Even as a child, the cup trophies in San Jose that are presented at the end of each season mean a great deal. People of all ages can use trophies to represent and remind themselves of their accomplishments as well as fuel their desire to break their own records. Here's a look at different types of awards to consider for a sports team.
Sports awards come in all shapes and sizes, which you can easily see when you look at the variety of iconic trophies that are presented for different sports achievements around the world. If you run a league or a team of your own, you may be wondering what kind of awards you should present. Cup and bowl trophies are what many people imagine when they think of physical awards, especially when it comes to younger children. If you want to go the extra mile, think about customizing individual awards for categories like sportsmanship and athleticism.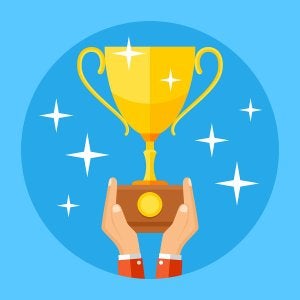 Sports are competitive by nature, but they're about more than competition for children. They help kids socialize, develop their motor skills, and find out what kinds of activities they're interested in and good at. Children are sensitive, however, and good sportsmanship is a must. You can encourage this by creating a fun environment without too much pressure, as well as giving out sports awards and personalized trophies in San Jose and Santa Clara. Plaques and bowl trophies make the kids feel good about themselves and serve as incentives to treat each other respectfully. Read ahead for top tips for encouraging Little League sportsmanship.
Encourage Kids to Have Fun
Unless you're at an advanced stage of the game, sports should be primarily about fun and cooperation. Little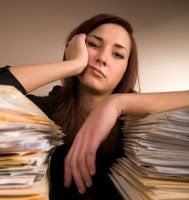 League is a long way from the MLB, so teammates and opponents alike should know how to cooperate and communicate. Even children get stressed out sometimes. You can help encourage good sportsmanship by making things fun for the team. Kids are likely to practice better sportsmanship if they're in a good mood, and a little bit of fun might be all they need to keep them that way.
Don't Apply Too Much Pressure
There's nothing wrong with wanting your team to succeed, but you need to get the message across in a safe, effective, and positive manner. Putting too much pressure on Little Leaguers may distract them and affect their performance for the worse, so keep your emotions in check during those tight games. Your frustration might just translate to the players, and then they might take their feelings out on other players on the field. Remind your team that it's just a game, and that they're all athletes at the end of the day.
Give Out Awards
Kids respond to positivity, and there's nothing like the feeling of getting a sports award from the coach. If you have a sports awards ceremony at the end of every season, be sure to recognize sportsmanship. Then you can remind your kids to practice this throughout the season so they can win the trophy along with the league's respect.

Athletes live for their sports, and many of them are much more concerned with sports awards and cup trophies in San Jose and Santa Clara than they are with fame or money. Each sport has a few of its own awards that acknowledge teams or individuals for their collective or personal success on the field, court, or ice. Watch this video for some of the most prestigious trophies in sports.
Every hockey fan should have 3 trophies on their radar: The Conn Smythe, the Stanley Cup, and Olympic Gold. The Conn Smythe Trophy, named after the legendary Maple Leafs player, goes to the individual deemed most valuable to his team during the NHL playoffs. The Stanley Cup has been awarded since 1893, to the team that wins the NHL playoffs. The current Olympic tournament is just a year younger, and Olympic Gold is the epitome of an iconic sports trophy.

Sandblasting is a long-used form of etching designs on glass, metal, and plastic. Trophy and framing stores near San Jose and Santa Clara use the sandblasting technique to design a variety of personalized gifts, including wine glasses, metal mugs, and crystal awards. While sandblasting is a technique that has been around for more than 100 years, it requires a few steps to perfect the right design. Continue reading to learn more about sandblasting and how it can perfect personalized gifts.
Once the design has been picked, it will be made into a vinyl or plastic stencil. The stencil will be placed over the item being etched. A handheld sandblaster will be applied to the design and sand will be blasted to the surface at a high pressure. The etched design will be even across the item's surface, and it will remain an attractive gift or personalized award that anyone will be able to enjoy.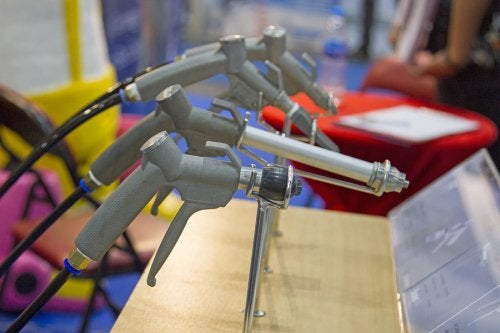 Sports awards have been given to star athletes for thousands of years. The winners of the original Greek Olympics were awarded olive branches, and now Olympic athletes are awarded medals. Depending on their placement, winners may be awarded a gold, silver, or bronze medal. However, these medals are not made of pure gold, silver, or bronze anymore. Continue reading to see the materials that typically make up Olympic medals and personalized trophies in San Jose and Santa Clara.
As seen in the video, the 1912 Olympic games were the last time a medal or sports award was made of pure gold. Now, The International Olympic Committee requires that gold medals only need to have six grams of gold. The rest is made up of silver and copper. Bronze awards are also made of tin, copper, and zinc. Silver awards are almost completely made of silver.

Personalized awards are some of the best items to give players from any sport. Your volleyball players will love the different options available in sports awards , such as personalized trophies in San Jose and Santa Clara. If you have been looking for ways to make this volleyball season the most memorable, continue reading for a look at different sports awards you may like to give out to your players.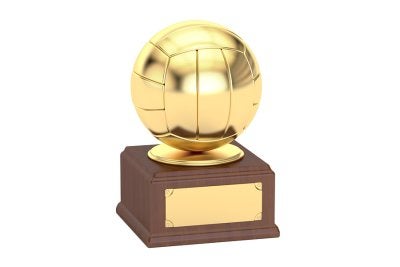 Personalize Different Awards
Give your volleyball players something to remember the season with various types of awards. You can go the funny route with your sports awards; give out awards for "Best Team Clown," "Most Likely to Spike the Wrong Way," or "Most Likely to End Up Injured." If you choose to the funny route, be sure that your players and their parents are okay with different awards you choose. Keep the awards light-hearted and refrain from awarding based on bad behavior or a mistake the player is still upset about.
Acknowledge Exceptional Achievements
You can make this volleyball season memorable by awarding specific players for exceptional achievements. Engraved trophies and other awards are a special way to let these players know that you have seen their achievement—such as "Most Valuable Player" and "Greatest Volley." You may even choose to acknowledge your players for achievements off the court. Give sports awards for players that kept up their grades or players that participate in charitable organizations. These are a few different types of awards that show your players you pay attention and they are recognized for their many achievements.
Host End-of-Season Award Banquet
With all of these sports awards to hand out, you need a memorable awarding event. Treat your players to an end-of-season award banquet at a nice restaurant or in your own backyard. Just as your players deserve memorable awards that acknowledge who they are as players and individuals, they also need a great event where their fellow players, parents, and supporters can see their achievements.

Team sports can be fun and valuable at any age. In addition to helping kids stay active, team sports teach them the value of working together. It doesn't matter whether you have a good season or a lousy one, it's always a good idea to celebrate your team with an awards ceremony. By enlisting the help of a sports award company serving San Jose and Santa Clara, you can be sure to make your team's awards ceremony extra special.
Choose a Fun Venue
When planning an awards ceremony, the venue is one of the first decisions you'll make. If you're coaching a team of kids or teenagers, you might consider a bowling alley, pizza parlor, or arcade. If you're planning an awards ceremony for an adult sports team, a restaurant or bar may be more appropriate. If you're having trouble deciding on a suitable venue, consider having the team members vote for their favorites.
Design an Appropriate Trophy
Though compliments are great, it's important to present each athlete with a tangible acknowledgement of their achievement. Trophies are especially coveted by youngsters, who respond to the prestige and sense of accomplishment that a trophy represents. When designing a custom award, you should take both the sport and participants into account. For instance, a classic column trophy with a basketball figurine is always appropriate for a youth basketball team. A team of adults might enjoy engraved cup or bowl trophies.
Acknowledge Each Athlete's Contribution
At the end of a sports season, it's traditional to provide each athlete with the same trophy. However, you should also make an effort to customize each award. If you don't have the budget to custom engrave each trophy, you should at least think long and hard about each athlete's contribution and make the appropriate acknowledgements as you present each award. For example, you could personalize the awards by designating trophies for most improved player, best hustle, and team leader.

When you're looking for personalized trophies near San Jose, there are a variety of sports awards you can create for your team. From the common MVP awards to "Parent Most Likely to Tackle Someone", there are countless kinds of awards you can give to the kids, their parents, and the coaches. Here are a few ideas to consider when looking for trophy engravings: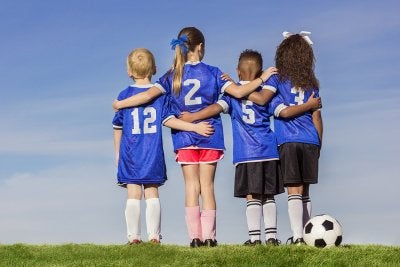 Skill-Specific Awards
Awarding young team players can be a little difficult at times because some players are better at certain skills than others. Try to broaden your awards past the accepted "Most Valuable Player," and try to award based on specific skills. Awards for "Best Offensive" or "Best Defensive" are common types, but you can create awards for "Best Catcher", "Best Fly-Ball", "Best Goalie", etc. You can base the awards around the positions, or a certain game or catch in which the player showed off skills. There are a variety of options when it comes to an athletic award.
Positive Attitude Awards
In addition to awarding based on skills, you can give awards to the players who gave it their all, whether they were the best player or not. You can also award the most caring or humble players, as well. These kinds of awards are great for young players' self-esteem because they can learn that their attributes aren't 100% tied up in athletics, but in how much kindness, respect, and positivity they show to their fellow teammates, coaches, and the game.
Humorous Awards
Giving out humorous sports awards really depends on the age of the team players and their parents' demeanors. If you think the kids are mature enough to understand the joke—and know it's all in good fun—then go for it. If you want to include the parents in on the awards—such as awarding "Parent Most Likely to Fall Asleep During a Game"—then feel free to rib at them a little. This can be a fun collection of awards for the end-of-season festivities, as long as everyone enjoys the joke.
Archives
2018
2017
2016
2015
2014