If you own a small business, you have a close relationship with your employees. A great way to show them that you recognize and appreciate their hard work and dedication to the business is by throwing a corporate awards event. A local trophy store can help you create custom corporate awards in Santa Clara or San Jose . Here are some tips on planning a successful corporate awards event for the employees of your small business.
Invite Family Members
Your employees spend a lot of time away from their families while they're at the office. Use this awards event as a chance to honor your employees in front of their loved ones. Your employees will be happy to have an opportunity to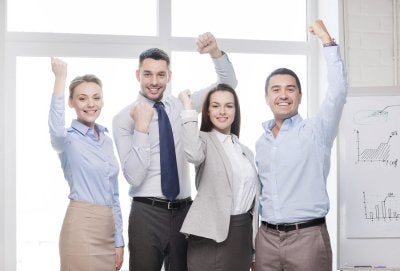 include their families in a fun work event, and you'll have a chance to create more meaningful and personal relationships with your employees after meeting their families.
Choose a Fun Venue
Hold your awards event away from the office to give everyone the chance to relax and mingle in a neutral environment, away from the stresses of the office. Choose a local banquet hall, restaurant, or hotel ballroom. Avoid holding the event in a bar, as your employees or their family members may not drink. Create a festive atmosphere with music, food, and some simple party activities.
Create Personalized Gifts or Custom Awards
Your local trophy store will have many options for custom awards and personalized gifts. You can choose a customized plaque award that can include the employee's name, the company logo, and any written information you want to include. Glass, crystal, or acrylic awards come in many different shapes and sizes, and are keepsakes that your employees can display on their desks or in their homes. These awards are elegant, and can be used to recognize remarkable achievement. Bronze awards are unique pieces of art. You can choose from a variety of different figurines for the top of the award, and its base can be customized to include the employee's name and the title of the award.