Coaching kids who are a part of a youth sports team can be an incredibly rewarding experience. From teaching them valuable lessons at practice to putting a smile on their faces by handing out sports awards at the end of the season, it's a great way to spend your time. But before you hit the trophy store near San Jose or Santa Clara, you should keep a few things in mind about connecting with kids. Here are a few tips to follow.
Set goals for your team before the season starts.
Part of the fun of being on a team is working together with people towards a common goal. Whether that includes taking home cup trophies by winning your league or simply having a good time week in and week out, you should be very clear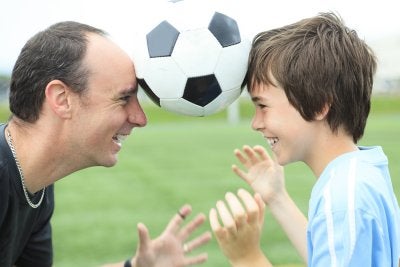 about what your team's goals are going to be.
Preach the importance of paying attention in practice and practicing hard.
Your team is not going to be able to reach its goals without putting in time and effort during practice. From the moment you create goals for your team, you should talk to the kids about why it's important to practice and what you can accomplish as a group by putting in the work necessary to get better.
Encourage the members of your team at all times.
Some coaches are loud on the sidelines, while other prefer to speak quietly to their kids on the bench. Regardless of what kind of coach you are, you should make it a point to show encouragement for your kids at all times. Sports are supposed to be fun, so make sure you act like it.
Reward your players when they do something good.
Sports awards were designed to let kids know that they are doing a great job out on the court or field. Giving your team personalized trophies at the end of the year is just one way to let them know exactly how proud you are of them.