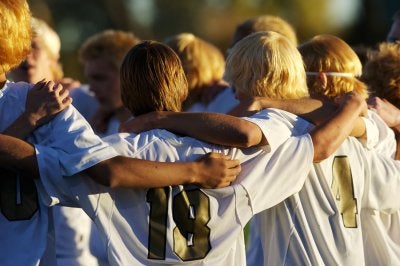 What better way to conclude a memorable soccer season than with an award ceremony? If you are considering ordering sports awards or personalized trophies in San Jose or Santa Clara, you are probably interested in learning the details of how to go about creating outstanding keepsakes for your team. With a few basic steps, it is easy to create awards that your team will cherish for years to come.
Choose Your Categories
Sports awards often include categories such as most valuable player, most improved player, and best team spirit. In addition to the standard awards, you may wish to include awards specific to your team. For instance, if one of your players is known for his or her sense of humor, praise this strength with an award. Recipients do not need to be limited to members of the team. Thank family members, sponsors, and volunteers with thoughtful awards that will ensure their continued support next season.
Choose the Form of Your Awards
Sports awards take various forms. Trophies are a timeless symbol of achievement that any child or adult will be proud to display. Trophies can be customized with varying bowl sizes and base types, as well as engraved display the player's name or any special sentiment. Plaque awards are another popular choice for end of season awards. Other options include stunning glass or acrylic awards, bronze awards, and even objects that serve a dual purpose like clock and desk accessory awards. When choosing what form your awards will take, consider the age of the recipient and the tone you wish to communicate with your award.
Order Your Awards
When it is time to determine where to have your awards made, choose an awards shop with an outstanding reputation and a long history of serving satisfied customers. Your awards shop should be happy to answer all of your questions, share product knowledge, and ensure that you are more than satisfied with your order. It is best to order your awards as soon as possible, but if you are in a hurry, many awards shops offer rush services and in-house engraving to expedite the process.