When you're looking for personalized trophies near San Jose, there are a variety of sports awards you can create for your team. From the common MVP awards to "Parent Most Likely to Tackle Someone", there are countless kinds of awards you can give to the kids, their parents, and the coaches. Here are a few ideas to consider when looking for trophy engravings: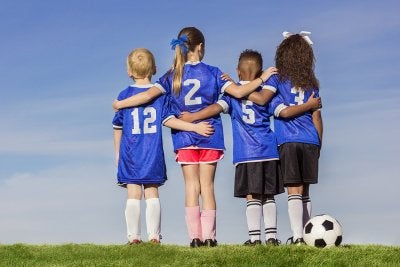 Skill-Specific Awards
Awarding young team players can be a little difficult at times because some players are better at certain skills than others. Try to broaden your awards past the accepted "Most Valuable Player," and try to award based on specific skills. Awards for "Best Offensive" or "Best Defensive" are common types, but you can create awards for "Best Catcher", "Best Fly-Ball", "Best Goalie", etc. You can base the awards around the positions, or a certain game or catch in which the player showed off skills. There are a variety of options when it comes to an athletic award.
Positive Attitude Awards
In addition to awarding based on skills, you can give awards to the players who gave it their all, whether they were the best player or not. You can also award the most caring or humble players, as well. These kinds of awards are great for young players' self-esteem because they can learn that their attributes aren't 100% tied up in athletics, but in how much kindness, respect, and positivity they show to their fellow teammates, coaches, and the game.
Humorous Awards
Giving out humorous sports awards really depends on the age of the team players and their parents' demeanors. If you think the kids are mature enough to understand the joke—and know it's all in good fun—then go for it. If you want to include the parents in on the awards—such as awarding "Parent Most Likely to Fall Asleep During a Game"—then feel free to rib at them a little. This can be a fun collection of awards for the end-of-season festivities, as long as everyone enjoys the joke.