Whether it depicts your favorite athlete, a print of a beloved art piece, or an inspirational quote, hanging a poster in your home or office can add beauty, personality, and style to your space. Here, you'll find ideas to help you choose a great custom poster frame in San Jose or Santa Clara.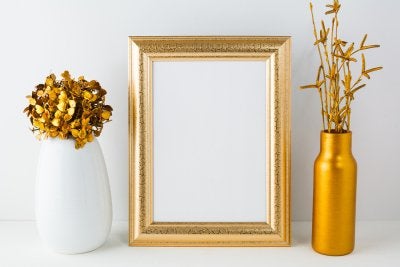 Color
There are several factors to consider when selecting the color of your poster frame. You'll find that there is no shortage of options available, so it's best to take your time and decide what would best suit both the piece and the look of room in which you plan to hang it. One simple method is to use a color that you pull from the poster itself, guaranteeing that the frame will accentuate the piece. Another option is to match your frame to the surrounding décor, for instance, choosing a wood frame to go with your furniture or a metallic frame to match the room's hardware. Finally, if you dislike the idea of a bold frame because you want to emphasize the poster itself, opt for a thin frame in a color pulled from the poster, or one that blends in with your walls.
Texture
With the color of the frame settled, you can turn your attention to its texture. If your poster is an art print, then consider forgoing matting altogether and choosing the frame that comes right up to the poster's edge. Combining this with an elegant frame in wood or a color that matches a hue from the print can give the appearance of an original work. If you want to make the poster appear more modern, then opt for a shiny, metallic frame; you'll find that many framing stores offer metal frames in a range of tints, allowing you to match them well with the styling of a room. Finally, if you're going for a rustic look, choose a custom frame that's made from unfinished wood or antiqued metal.