With soccer season coming to an end soon, you may be looking for ideas for your team's sports awards. You will find several different trophies at your trophy store near San Jose and Santa Clara, so you can find the right commemorative awards for your child's team. It is common to award cup trophies that every child receives, but there are several other ideas to show your team how much you care for them as a team and as individuals.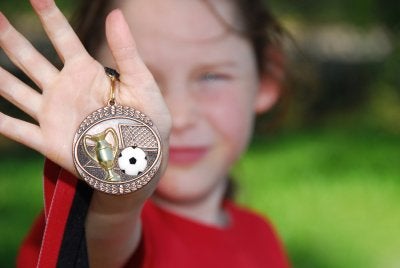 Look at different types of awards.
There are several different sports awards to give your soccer players. Choosing one may depend on the team budget, the skill level of the team, and what your players will benefit most from. You may want to give out figurine or cup trophies, which are commonly found in sports. However, you also have the option to give keychains, certificates, picture frames, or plaques instead. Ask your trophy and award maker for various suggestions, and consider asking your players and the parents what they think is best, as well.
Give away events over trophies.
If you want to award some of your exceptional players something more than a trophy, consider giving away a special event. You may award your player(s) with a trip to a soccer camp or one-on-one lessons with a local pro or coach. If you want to award all of your players with a special award, then offer tickets to a local game held at a high school or college. Your young players will learn a lot from seeing more experienced players.
Think of different award titles.
Instead of giving out a generic trophy, consider giving out various sports awards with specific meanings. There are common titles, such as "Most Valuable Player," and "Best Defensive Player." You can also award trophies to players that have improved the most or were the most positive after a loss. There are many different award titles to give your players whether they are the best player or not.