If you have been wondering if giving your staff personalized gifts is more trouble than it is worth, then think again. With personalized gifts in San Jose and Santa Clara , you can show your staff the many benefits that come from working with you and your company. As your employees receive these awards and gifts, they will see that they are valued within the company and continue to work hard to maintain this recognition.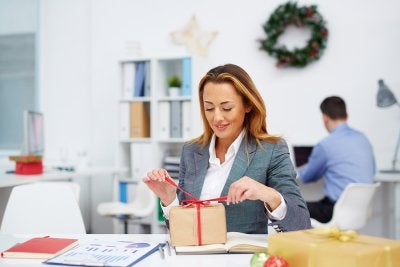 Improve Staff Morale
Showing your staff appreciation and recognition for hard work is one of the best ways to improve and maintain a positive morale around the office. When your employees receive a personalized gift or corporate award, they know that their work is valuable and appreciated by their superiors. When your staff knows they are being watched and rewarded for their accomplishments, they are likelier to increase their productivity and have a healthier attitude about work.
Reinforce Company Values
Many companies give plaque awards for "Most Sales," "Best Attitude," and "Highest Customer Satisfaction," to name a few examples. By giving these awards out to employees, you are reinforcing your company's values for award recipients and the rest of your staff. Employees that did not receive awards can see what their peers are being rewarded with, and they can improve how they interact with customers and represent your company.
Encourage Long, Positive Careers
It is customary to give employees who reach a certain milestone or retire with a personalized gift. Often, companies will award employees who have worked there for 5, 10, 15, or 20 years with something special. When those same employees are able to retire from the company, they may receive a special custom award or gift for their many years of service. As employees see their peers reaching these milestones, they will be more likely to continue working for your company in order to receive those same awards and perks. Show appreciation to those employees who have remained loyal, and you will gain even more loyal employees.