Personalized awards are some of the best items to give players from any sport. Your volleyball players will love the different options available in sports awards , such as personalized trophies in San Jose and Santa Clara. If you have been looking for ways to make this volleyball season the most memorable, continue reading for a look at different sports awards you may like to give out to your players.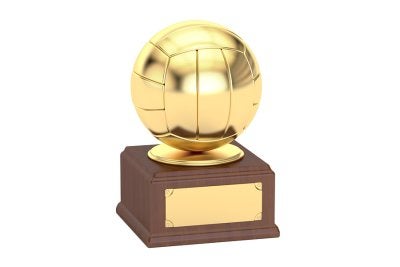 Personalize Different Awards
Give your volleyball players something to remember the season with various types of awards. You can go the funny route with your sports awards; give out awards for "Best Team Clown," "Most Likely to Spike the Wrong Way," or "Most Likely to End Up Injured." If you choose to the funny route, be sure that your players and their parents are okay with different awards you choose. Keep the awards light-hearted and refrain from awarding based on bad behavior or a mistake the player is still upset about.
Acknowledge Exceptional Achievements
You can make this volleyball season memorable by awarding specific players for exceptional achievements. Engraved trophies and other awards are a special way to let these players know that you have seen their achievement—such as "Most Valuable Player" and "Greatest Volley." You may even choose to acknowledge your players for achievements off the court. Give sports awards for players that kept up their grades or players that participate in charitable organizations. These are a few different types of awards that show your players you pay attention and they are recognized for their many achievements.
Host End-of-Season Award Banquet
With all of these sports awards to hand out, you need a memorable awarding event. Treat your players to an end-of-season award banquet at a nice restaurant or in your own backyard. Just as your players deserve memorable awards that acknowledge who they are as players and individuals, they also need a great event where their fellow players, parents, and supporters can see their achievements.