The Most Valuable Player, or MVP, is an important sports award and title given to individuals who excel in their chosen sport and show exemplary teamwork. Whether you honor your MVP with an individual skill building session or personalized trophy in San Jose and Santa Clara, you should always take the time to acknowledge your MVP among his teammates. Read on for some ideas to honor your MVP.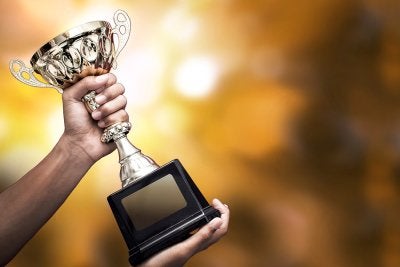 Sports Awards
The classic way to honor your team's MVP is with some sort of plaque or trophy. This sports award should be personalized to fully acknowledge your MVP for all of the hard work he has put in. There are many types of custom awards you can gift your MVP. With a custom award, your trophy store should be able to fulfill any design, whether it is a football, baseball, or tennis racquet. If you prefer a plaque or paperweight, then ask about different award engravings to represent your team, your MVP, and your chosen sport.
Skill Building Sessions
In addition to a sports award, consider gifting your MVP with a skill building session. For example, a baseball hitter in high school will benefit from meeting with a local or national baseball star. This type of session can further motivate your MVP to continue practicing and building his skills. You may also consider gifting a spot to a local sports camp for more skill building opportunities.
Team and Family Ceremony
Honor your MVP and the entire team with an awards ceremony that everyone can attend. You can include family, friends, teammates, and local recruiters. By inviting all of these people to attend an awards ceremony, your MVP will feel uplifted and honored for all of the hard work he has given to his teammates. With the addition of recruiters, your MVP may also receive college offers and professional endorsements. These are crucial to the continuing success of your MVP and sports team.