When a beloved coworker retires after several years, it is important to plan a memorable sendoff. Planning a memorable retirement celebration will include many components, such as a personalized gift from the other employees. This personalized gift in San Jose and Santa Clara is a great way to include all the retiree's coworkers in the celebration and show the retiree how much he or she will be missed. Read on for a better understanding of how to plan a retirement celebration.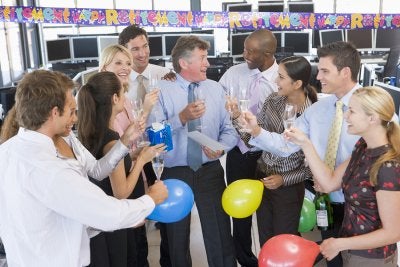 Showcase Career Highlights
A retirement celebration is meant to showcase a long and successful career. The best way to show a retiree the effect he or she has had on a company is to show a highlight reel, video, or collage of various accomplishments. A video or poster board of accomplishments should include photos and awards. Fellow employees can also leave messages of congratulations via a recorded video or large communal greeting card to show their own support.
Purchase a Personalized Gift
Retirees have a lifetime of memories from their careers, but why not give them a physical reminder of their service and achievements? There are many types of gifts a retiree may enjoy and can continue to use after leaving the job. Gifts, such as clocks or pens, can be engraved and personalized in many ways. For example, an engraving plate can include the number of years serving the company and a short message from all the coworkers.
Include the Coworkers
Another essential element of a retirement celebration are the retiree's coworkers. These people might have worked together and known each other for decades, so it is important to include the coworkers in the event. Gather the retiree's closest coworkers and form a planning committee. This group can ensure that all the components of the celebration are personalized to the retiree and his or her time with the company. In addition to a committee of close colleagues, ask everyone in the office or company to pitch in for a personalized gift or special award engraving.