If you are a cheerleading coach or dedicated parent, you may want to consider creating personalized gifts or awards for your squad. By making your own awards with the help of a trophy store near San Jose , you will be able to provide your cheerleaders with recognition for their hard work and dedication throughout the year. From acrylic awards to custom frames and more, you will have many different options to choose from when you are planning out awards for your cheerleaders. Here is a look at some essential ideas for choosing the perfect cheerleading trophies.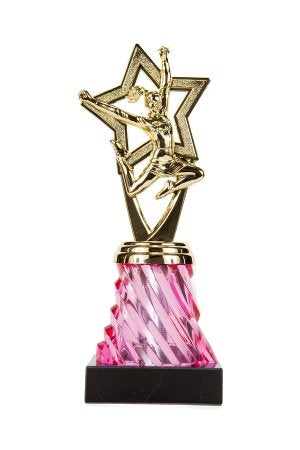 Cheer Figurines
A timeless cheer figurine is a terrific award for every member of your team. When you visit the trophy store, you can preview some of the different actions that are available for your cheerleading figurines. Depending on your budget and preferences, you can select cheer figurines that have been crafted from metal, plastic, or acrylic. If you want to hand out an award to every member of your squad, cheer figurines may be the perfect choice.
Special Plaques
In order to honor members of your squad who went above and beyond during competition, you may want to have special plaques created. A plaque can be engraved with a custom message or award that recognizes a special achievement. When you are designing your custom plaque, you can also choose to include engravings of iconic cheerleading images. Pompoms and megaphones will both look great on your plaque design.
Custom Trophies
When your team wins a major competition or other event, you may be asked to create a custom award to commemorate the occasion. The team at your trophy and framing store can work closely with you to help you create a custom trophy that is sure to be cherished by its recipients. Your custom trophy can include cheerleading figurines that are in formation. A trophy cup is another show stopping idea for your custom award design.