What Award Medium Is Right for You?
When you are designing a sports award or corporate award, you have many material choices available. The most common mediums you will find at your trophy store near San Jose and Santa Clara are acrylic, crystal, glass, and bronze/resin. Continue reading to see which award medium is right for your awards.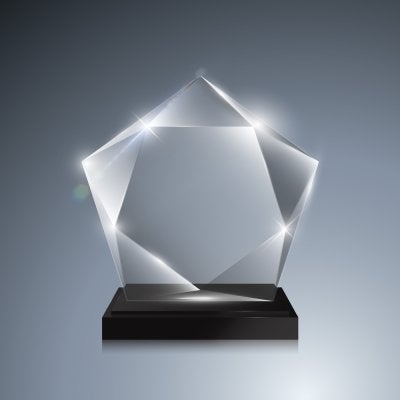 Acrylic awards are great when you are acknowledging an exceptional teacher or manager. The award can be engraved or printed with a name, logo, achievement, or special message. Crystal and glass awards are exceptional pieces of art. Crystal differs from glass, however, because its higher lead content causes sparks of color and light with extreme angles. You can also order a glass custom award in a plaque, bowl, or set of champagne glasses. A bronze award is often made from a bronze-extrapolated resin. This award medium can be used to make any type of award, such as a sports trophy. Resin is an inexpensive medium that will also provide a better detail in your award's sculpture. For more information and help choosing the right award medium, speak with your trophy store.