Sports awards are a popular way to acknowledge players' achievements, improvements, and contributions to their team. Trophy stores near San Jose and Santa Clara can help coaches make a memorable sports award that players and parents will love looking at. As your team's season comes to a close, you might plan an awards ceremony with customized trophies or plaques that should be ordered well in advance. Here is a quick guide to help you create the awards you need in time: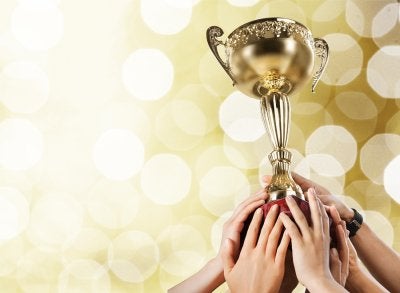 Reserve Weeks in Advance
Different athletic programs will terminate at various points in the year, since some sports are only played during certain seasons. Therefore, it is important to reserve and order the league's or team's awards as soon as possible to ensure the order comes in at the right time. You'll also want to book your venue and send out invitations early, so that everyone is able to come to the ceremony.
Know the Details
There are several details a coach should have when placing the final order for sports awards. A coach should know the exact number of players he is awarding. He should also have their correct names and player positions if he is giving out personalized awards. If the coach wishes to award specific types of awards—such as Most Valuable Player or Most Improved—then he should also have the titles and names prepared before ordering. Coaches might also select players, parents, or volunteers to announce various awards at the ceremony.
Consider Original Designs
Sports awards come in a variety of designs, including cup trophies, plaque awards, and certificates of participation. Coaches can create a fun and original trophy design to award their players. This original design will stand out among other trophies, and the players will be excited to remember their time playing. Work with your local trophy store and research ideas to find the best, original trophy that every player will enjoy. At your ceremony, present each award with a short, customized speech or song to represent each player being recognized.