If you have a piece of artwork that is meaningful to you, it's only natural that you want to take good care of it. Buying a frame for your artwork will not only help to preserve it, but can also serve to enhance its appearance. To ensure that your frame is a proper fit, it's a good idea to invest in a custom frame . Here's what you should know about framing your artwork, so you can put it on display in your San Jose home.
Choose a quality material.
It's important to work with a trusted frame store to find a durable frame that will hold up well over time. Some of the most popular materials for picture frames include wood, metal, and even glass. Whatever type of material you settle on, make sure that it's appropriate for your artwork. For stark and simple artwork, for example, you might want to pick a minimalistic metal frame that will not distract the viewer.
Keep the surroundings in mind.
It's entirely likely that you already know which room of your house you're planning to place your artwork in, so it's smart to try to imagine what it will look like there. Look at the décor of the room, the color of the paint, and even the amount of light that the room receives. Think about your own visual sensibility, and what you're hoping to achieve. This should have an influence on the color and style of the custom frame that you settle on.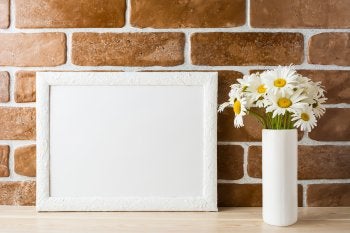 Measure your artwork first.
Before you go to a frame store, make sure that you know the precise dimensions of your artwork. This will enable you to order a custom frame that will not be either too big or too small for your needs. If it's not impractical, you may even want to bring the artwork along with you when you go to the store.