Planning a retirement dinner is a fun way to appreciate your employee or loved one who is retiring. To make the night a special one, consider giving personalized gifts or one of many custom corporate awards. You can get these items at JB Trophies & Custom Frames, a framing store in San Jose . For more ideas on planning a special retirement dinner, watch this video clip.
To create a meaningful centerpiece for a retirement dinner, you can attach a photo to the outside of a candle or a vase containing fresh flowers. If you are the retiring person's employer, consider giving one of many different corporate awards that you can pick up at your local trophy store.

Showing appreciation for your employees is an important part of running a business. Not only can it benefit morale and job satisfaction, but it could boost productivity as well. There are many ways to honor your employees. One possibility is to visit your local framing store near San Jose to create custom-designed corporate awards or custom picture frames for your employees. Read below to find out more about how to get ready for employee appreciation day.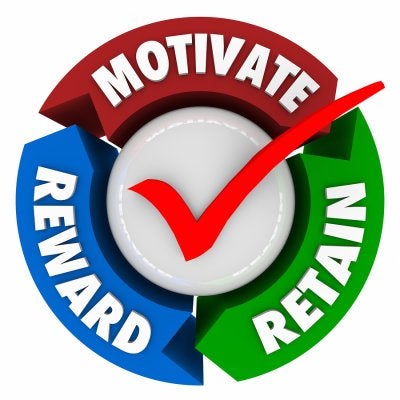 Celebrate Success
Before employee appreciation day , review the performance of your employees to determine who has gone above and beyond. Give these employees recognition in the form of public congratulations. You may want to also present these employees with custom awards. Giving customized gifts is another way to celebrate success. Companies that require employees to work the occasional late night or weekend may want to recognize their employees with a personalized gift that helps them maintain their health. Some examples of this could be discounted gym membership, gift cards for a massage at a local spa, or devices such as the new Fitbit Charge that help people maintain a healthy and active lifestyle.
Reserve a Hotel
If you have a larger company or want to celebrate a big achievement, consider throwing a party at a hotel and renting rooms for the evening. This is a fun way to relieve employee stress and strengthen the feeling of community at your company.
Provide Office Improvements
If your employees have been asking for new technology, standing desks, or any other improvements to the workplace, consider unveiling your plans to offer these improvements on employee appreciation day. It may be a small gesture, but it shows that you care about what your employees want and need.
Remember to Appreciate Employees Throughout the Year
There's no reason to limit appreciation for your employees' achievements to one day of the year. Bringing in breakfast or having an office party every now and then is a great reminder to your employees that you care.
Framing your photographs and art pieces can be a great idea; custom frames in San Jose may enhance the piece and offer a new aesthetic appeal. It is important to keep in mind, however, that you will have many different types of frames to choose from. Watch this video clip if you would like a few tips on choosing a mat for your frame.
There is no such thing as a right or wrong frame; everyone sees their own value in different pieces, and it is up to the viewer to decide whether the combination works well. However, you can make the most of your custom frame by understanding the effects your mat will have on your piece. If you have a dark photograph and you want it to seem lighter, consider an equally dark mat. If you want it to seem darker, choose a light or white mat instead.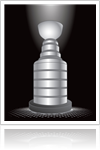 Whether they play alone or alongside a team, every professional athlete strives towards some sort of goal. Runners may strive to beat their personal bests, while organized teams in major sports associations all reach towards the sports awards and cup trophies that represent their game of choice. While personalized trophies in San Jose have become popular, it is important to remember and acknowledge the original trophies that set the stage for today's awards. Read on if you are interested in touring the world's oldest trophies.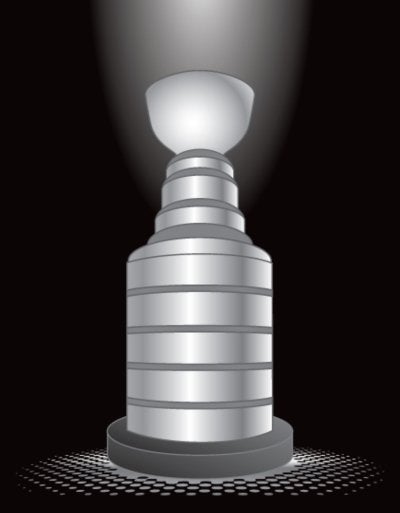 Stanley Cup
Many of today's personalized trophies and sports awards are based off of other trophies and awards with historical roots. For hockey players around the world, the Stanley Cup has been the ultimate goal since Montreal HC won it for the first time in 1893. The Stanley Cup is awarded to the team that wins the NHL playoffs at the end of each season. Unlike many other sports, the championship team shares this trophy and then relinquishes it to the next victors the following year. The Cup features five bands, and each band is dedicated to 13 winning teams . Upon winning the Stanley Cup, the names of all players, coaches, and management are engraved on the trophy. When the last band fills up, the first band is removed and a new band is added.
Football Association Cup
Much different from the Vince Lombardi Trophy, the Football Association Cup is the oldest trophy in traditional football. When the original Football Association formed in October of 1863, they set out to unify many different clubs under a single code or set of rules. This set of rules required the inclusion of a "Challenge Cup", which was first awarded to the Wanderers after they beat the Royal Engineers in the 1871 to 1872 season.
Scorton Silver Arrow
The oldest known sports trophy is called the Scorton Silver Arrow. An archery competition was held in North Yorkshire in 1673, and the victor won the trophy; upon winning the trophy, the victor is also named Captain of the Arrow. Winners are awarded a replica silver arrow, as the original trophy remains in a museum.

The way you display your photographs, paintings, or other art pieces can make a significant impact in how they are observed. This is why many artists choose to make use of custom frames in San Jose . There are many options when it comes to framing, including museum framing, corporate framing, and custom shadow boxes. Continue on if you would like to take a closer look at shadow box frames.
Artists and admirers alike tend to enjoy the shadow box framing style because it can be used in a variety of situations and still appear visually pleasing. This framing style is appropriate for many types of art, but it also makes for an aesthetic way to store and display your musical instruments, authentic sports jerseys, favorite musical records and albums, and much more. You can use a shadow box frame to display something you are proud to have created, or you can use it to showcase a prized gift that you have received from someone else. A shadow box frame that displays a guitar will be constructed much differently than one that holds a hockey stick; fortunately these frames are custom made to fit your exact needs and specifications.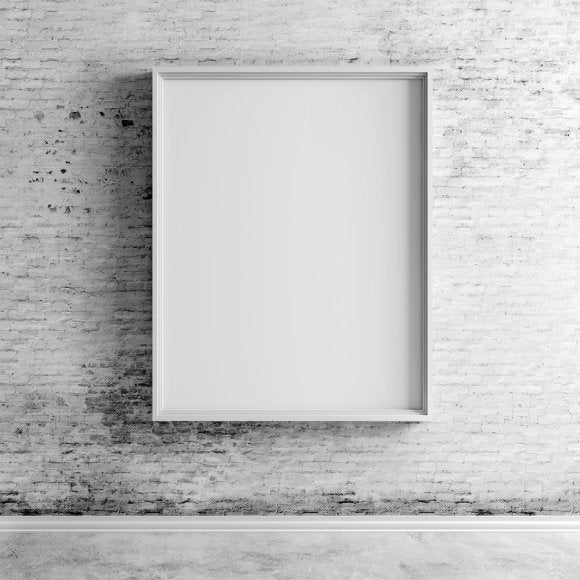 In a society that continues to push towards technological advancements, more and more photographs are ending up on the Internet rather than on the mantelpiece. This does not mean that traditional photographs and custom frames in San Jose are any less special; rather, they may be becoming even more valuable because they look professional and require attention to detail. If you aim to keep conventional photography alive and plan on using unique picture frames for your work, keep reading for assistance in selecting frames for your photographs.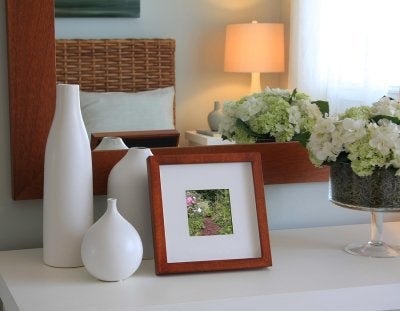 Framing Options
Photograph frames do not offer a "one size fits all" frame, and each individual piece may work well with a number of different framing styles. When it comes to custom picture framing, your taste and creativity are the most important elements to consider. You might want to bolster a small photograph with a large frame to create a larger piece, or you might want to use contrasting colors and shades to affect the way people view your picture. Shadow box frames can be useful for small and large pieces alike, and they can allow you to combine several different pieces into one aesthetic focal point.
Benefits of Custom Framing
Framing in general is an important facet of photography and art as a whole; your frame can protect your delicate art piece as well as show it off in a cosmetically pleasing manner. Custom framing, however, offers even further benefits and allows artists to keep their pieces perfectly original and unique. If your photograph does not adopt traditional dimensions or features eccentric shapes, custom framing can help to accentuate these features rather than hide them. Your custom frame will fit your photograph perfectly, allowing you to hang it proudly in your home and graciously accept the ensuing compliments.
Choosing a Custom Framing Service
When custom framing is done properly, it can significantly enhance the appeal of your work. Do some quick research before deciding on a custom framing service so that you get the most for your money. It is typically a good idea to compare different companies to see what their services are like.

If you're looking to craft personalized trophies in San Jose, there are a lot of factors to consider. The trophy engraving process will differ depending on the type of award you have chosen and the amount of effort you have put into creating your corporate awards. If you want to know more about trophy engraving, this video should provide you with the information you need.
In the video, you'll see how quickly corporate awards can go from concept to reality. This award shop specializes in laser engravings, which can be both an efficient and affordable means of providing accolades for a job well done. Give your employees the respect they deserve and the incentive to keep working hard with a classy personalized trophy that fits their achievement.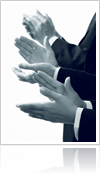 It's not always easy to motivate your employees, even if you're giving them a lot of recognition for their work. Recognizing the efforts of your workers can inspire them to go the extra mile, but only if the award matches the achievement. Gone are the days of the standard "Employee of the Month" awards that don't give workers a reason to excel. If you want to inspire someone to excellence, there are a few concepts you should keep in mind when creating effective corporate awards in San Jose.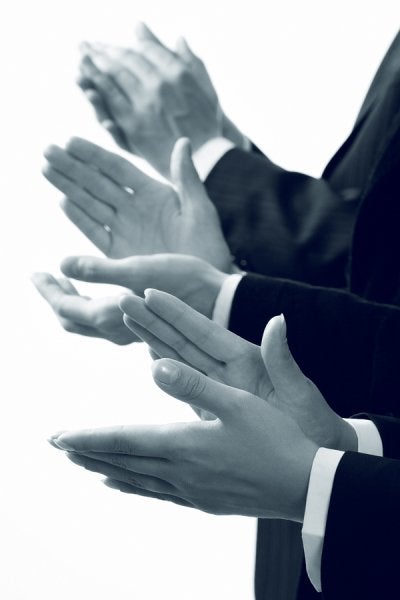 Giving Meaning to Awards
One of the most common problems with corporate awards is that they fail to consider the importance of both the employee and their work. If you're not careful, your motivational efforts could be more effective than the actual results. Make sure that the work you are rewarding is actually of value to your business before you offer the reward. If your employees know how valuable their work is, they are more likely to improve their performance.
Offer Appropriate Rewards
Some employers are under the impression that a simple raise or a cash prize will motivate their staff to work harder. The problem with this strategy is that everyone is different, and each staff member may respond to different forms of recognition . Although some people might respond to cash rewards, others would prefer the challenge of increased responsibilities. Personalized gifts and custom awards only hold as much weight and meaning as the amount of effort you put into understanding your employees.
Avoid Excess Recognition
Although it is important to recognize the efforts of hard working individuals, it is equally important not to embarrass or ignore other employees. Give credit where credit is due by acknowledging the efforts of every worker. Offering personalized awards can inspire workers to greatness, but if the award is too great or too hyper-focused, it can also create animosity and feelings of dejection. Make sure all of your workers know how important their efforts are to your business.
There are many different types of awards, but plaques are among the most classy and elegant of them all. Not only do they make for an excellent decoration, but they are also a great way to show your appreciation for a job well done. Whether you're looking for sports awards or corporate awards, there are a few reasons to consider going with plaque awards in San Jose.
Whereas cup trophies and other decorative options are more difficult to display, a plaque award fits in just about any location. Unless the recipient is running out of room on their wall, they'll be capable of proudly displaying their achievement for the world to see. Nobody wants an award they can't display, and that's one of the reasons that plaques are such a popular option.
In addition to saving space and making a great decoration just about anywhere, plaques are also very affordable. Depending on which type of plaque you choose, the engraving process can also be quick and efficient enough to fit just about any time table. No matter what the situation may be, this is a great personalized award for almost any celebration.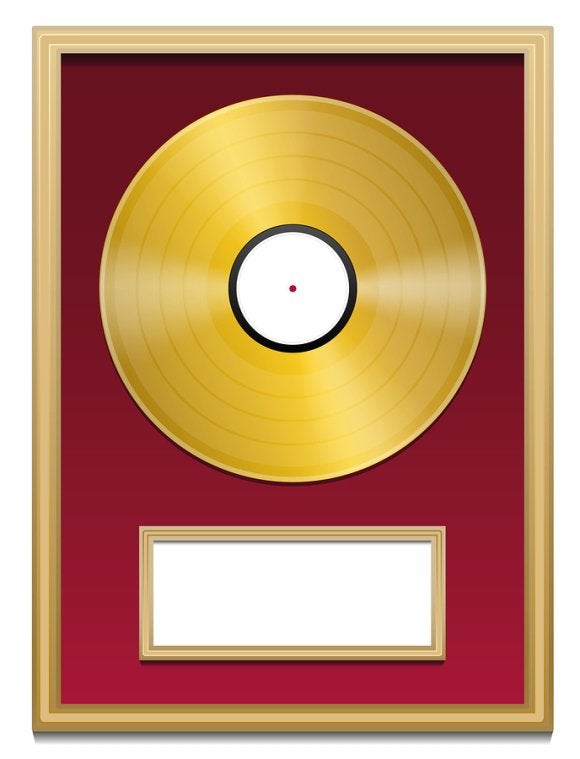 Believe it or not, awards are not a recent invention. Although the word "trophy" was derived from ancient Greek, the concept is probably even older than that. These items used to be delivered mainly in honor of victorious battles, but today they are used to celebrate almost any achievement. You can even get personalized trophies near San Jose to celebrate the personal victories of friends, family and co-workers. If you've ever wondered how these decorations have developed over time, take a look at the history of these prestigious accolades.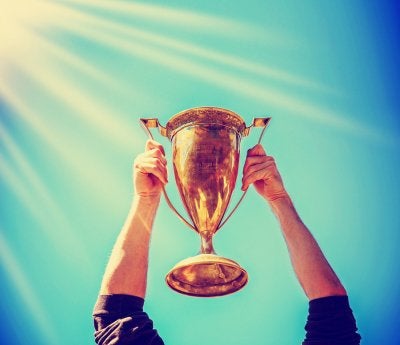 Awards to Recognize Conquest
Long ago, trophies were used to celebrate victories of war. Some of these decorations were made to honor the dead, while others were more barbaric. Eventually, the concept of the award was transformed into a physical representation of spectacular physical feat, such as the laurel wreaths bestowed upon winners of the Olympic Games in ancient Greece. It wouldn't be long before cup trophies, chalices and medals would become a new standard for sporting events.
Technology Changes the Trophy
Over time, it became easier and more affordable to create and offer trophies. Thanks to modern technology and inventions such as plastic, it was suddenly feasible to create an award for just about anything. Whereas this honor was once only bestowed upon warriors and physically impressive athletes in the form of sports awards, it quickly became possible to offer accolades such as corporate awards. Personalized trophies were no longer limited in scope, and had become accepted as a legitimate means of celebrating just about any achievement.
The Modern World of Trophies
Today, personalized trophies are used to recognize the extraordinary efforts of just about anybody. For instance, the Oscars recognize excellence in filmmaking while the Nobel Peace Prize recognizes efforts to make the world a better place. There are many different types of award on the market today, making it possible to offer recognition for just about any achievement. Whether big or small, simple or extravagant, the trophy has changed the world just as much as the world has changed the trophy.
Archives
2018
2017
2016
2015
2014