If you're planning a retirement party for a work colleague or employee in San Jose, you may be struggling to think of some ways to make the occasion really stand out. After all, retirement is a major step, and you want to make sure that the party is fun and memorable for everybody. Fortunately, it's not at all impossible to throw a thoroughly enjoyable party—as long as you know how to plan one. Here are some ideas to get you started:
Buy a personalized plaque.
If you want to honor somebody who has worked hard for many years and provide them with a permanent memento of their time with your organization, one of the best ways to do it is to have a special custom plaque made for them. The plaque can be either serious or humorous in tone, and it can be designed to be mounted either vertically or horizontally in the person's home. Make sure to have the plaque ordered well ahead of time, so you'll be sure to have it by the time of the party.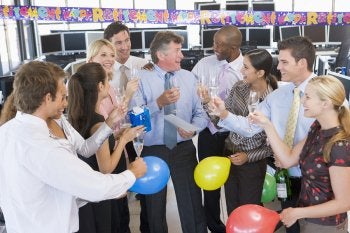 Pass around a blank book.
Before the retirement party, buy a blank book and have everybody at your organization write a special message for the guest of honor inside. The messages can be either long or short, personal or formal, funny or serious—it's all up to each individual. The important thing is that the person who is retiring will have something to remember all of his or her colleagues by.
Prepare a PowerPoint presentation.
While PowerPoint presentations might sound like something you would want to reserve for a work meeting, these presentations are actually a great way to celebrate somebody's achievements. You can prepare slides that show highlights of the guest of honor's career with your organization, including photos and dates, and have the presentation running in the background during the party.

Thinking of just the right holiday gift for a loved one is always a challenge. If you're looking for a truly special customized gift this year, consider going to a trophy store in San Jose to have a photo etching made. Photo etching involves taking an image and etching it directly onto a material such as metal. The result is a truly unique and gorgeous work of art that can be put on display anywhere in your home. You might have an etching made of a photo of your loved one, a favorite musician, or even a place that is special to both of you. You can even have an etching made of text, if there's a message or a motto that you'd like to incorporate into your gift. Make sure to bring the image along with you to the trophy store so you can ensure that it is suitable for making an etching.

If you're accepting a corporate award at your San Jose business, you might be fretting over what you should say at the occasion. Everybody has seen acceptance speeches that seem to drag on for hours. Fortunately, it's entirely possible to craft a winning and engaging acceptance speech that won't bore your audience. Keep the personal thank-yous to a minimum, mentioning only individuals who are in the room—even addressing them directly. Be sincere, and speak from the heart. Keep the tone direct and the language concise. For more tips on making a great acceptance speech, be sure to check out this video.

You spend a lot of time in your office, so you should decorate in a way that reflects your personality. A framing store near San Jose can help you create an aesthetically pleasing space that represents who you are. You can display the accomplishments that led you to where you are now, pictures of your family and loved ones, and pop culture and media interests that you hold close to your heart. Frames and custom shadow boxes help these pieces last, and can add their own flair to your design. Keep reading and think about what your office says about you.
Your Accomplishments
Your resume is an overview of the steps you've taken to advance in your career. If you're established enough to have your own personal office, you probably took a long road to get where you are today. Why not display your achievements on your office walls? Custom frames keep your diplomas and certificates safe, and they let you hang them on the walls in a way that fits into your design. Then whenever someone comes into your office, they can immediately learn about your background and qualifications.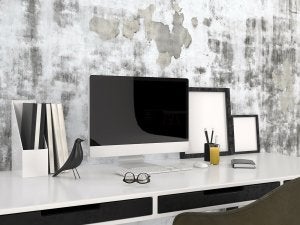 Your Family
Many people miss their families throughout the workday and wish they could spend more time at home. Photographs of your family keep little pieces of your home life with you during the day, and you can always glance at them when you're feeling discouraged or unmotivated. Custom picture frames take your beautiful family photos and make them even more appealing. If you're a family-first type person, there's nothing wrong with sharing that in the office. Clients and business partners will notice the pictures and recognize your dedication to the people who matter most in life.
Your Style
Bare walls can be bleak and depressing, especially if you have an exuberant personality that can't be contained, then don't keep it caged up. Use custom frames to hang up movie posters, sports memorabilia, and any other kind of decoration that represents who you are. Whether you like motivational posters or humorous sayings, use custom framing to keep things cohesive.

Everybody likes to be recognized for their skills and abilities—and this recognition keeps people motivated to keep excelling. Athletes push their bodies to the limits for the success of the team, and sports awards are the physical representation of their success. Even as a child, the cup trophies in San Jose that are presented at the end of each season mean a great deal. People of all ages can use trophies to represent and remind themselves of their accomplishments as well as fuel their desire to break their own records. Here's a look at different types of awards to consider for a sports team.
Sports awards come in all shapes and sizes, which you can easily see when you look at the variety of iconic trophies that are presented for different sports achievements around the world. If you run a league or a team of your own, you may be wondering what kind of awards you should present. Cup and bowl trophies are what many people imagine when they think of physical awards, especially when it comes to younger children. If you want to go the extra mile, think about customizing individual awards for categories like sportsmanship and athleticism.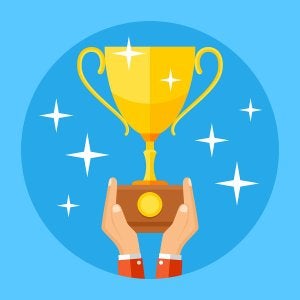 Posters are fun to collect, whether you put them up in your bedroom or your office. How you choose to display them is up to you, but it helps to look for inspiration if you're new to the practice. Poster frames stand out from the background, and a framing store near San Jose can help you choose the right ones. Watch this video for some inspiration for showcasing your poster collection.
We do what we can to express our personalities in different ways, and posters give us a creative outlet. Posters are a convenient way to display the elements that make us who we are, because they can represent anything. Your poster collection might include photographs of moments in sports history, musical icons, or the cover of your all-time favorite movie. Framing helps you show these posters off in a way that makes sense with your design. Use frames that make the poster pop out from the background, and pay attention to both the materials and the colors you use. If you have a large collection, experiment with different configurations—you're not limited to lining all of them up side by side.

If you're a sports fanatic, you understand the importance of preserving your favorite team's memorabilia. A prized sports jersey should never be tainted, which is where custom frames in San Jose come in. If your kids are interested in the sports you were interested in as a child, framing your old jerseys can be a nice way to decorate their rooms. If you don't mind the risk, you can also display your pride by wearing your jersey to the games you attend. Learn about these creative ways to display your prized sports jersey by reading ahead.
With Custom Frames
A signed Wayne Gretzky jersey from his time with the Oilers isn't meant to be hung in a closet. This the kind of memorabilia that you should proudly display in a prominent place, and you can do this with a custom frame. You don't want to stuff something that represents sports history into a frame that it doesn't fit in. Instead, work with the framing store to create custom frames that will flatter your sports jersey and keep it protected over the years. Custom frames turn your prized sports jersey into a hangable piece of art, and even the frames themselves can add to the aesthetics.
In Your Child's Room
Hanging up famous athletes' jerseys, or even replicas of them has become a popular practice. However, these aren't the only kinds of jerseys that hold any value. You might have your own jerseys from sports you played in high school or college. Your children might be interested in the same sports. In this case, framing your old jersey turns it into an heirloom that your kids can hold onto for the rest of their lives.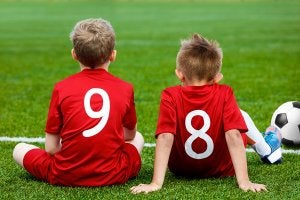 On Your Person
Wearing your jersey out to a game is risky if you're trying to keep it preserved, but sports fans are a superstitious group. Just be careful you don't spill anything on your jersey when you jump up to celebrate a big goal.

Sports are competitive by nature, but they're about more than competition for children. They help kids socialize, develop their motor skills, and find out what kinds of activities they're interested in and good at. Children are sensitive, however, and good sportsmanship is a must. You can encourage this by creating a fun environment without too much pressure, as well as giving out sports awards and personalized trophies in San Jose and Santa Clara. Plaques and bowl trophies make the kids feel good about themselves and serve as incentives to treat each other respectfully. Read ahead for top tips for encouraging Little League sportsmanship.
Encourage Kids to Have Fun
Unless you're at an advanced stage of the game, sports should be primarily about fun and cooperation. Little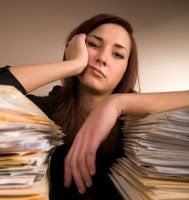 League is a long way from the MLB, so teammates and opponents alike should know how to cooperate and communicate. Even children get stressed out sometimes. You can help encourage good sportsmanship by making things fun for the team. Kids are likely to practice better sportsmanship if they're in a good mood, and a little bit of fun might be all they need to keep them that way.
Don't Apply Too Much Pressure
There's nothing wrong with wanting your team to succeed, but you need to get the message across in a safe, effective, and positive manner. Putting too much pressure on Little Leaguers may distract them and affect their performance for the worse, so keep your emotions in check during those tight games. Your frustration might just translate to the players, and then they might take their feelings out on other players on the field. Remind your team that it's just a game, and that they're all athletes at the end of the day.
Give Out Awards
Kids respond to positivity, and there's nothing like the feeling of getting a sports award from the coach. If you have a sports awards ceremony at the end of every season, be sure to recognize sportsmanship. Then you can remind your kids to practice this throughout the season so they can win the trophy along with the league's respect.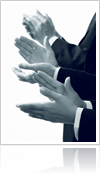 Volunteers don't do their work for the attention, but it's nice to recognize their efforts, contributions, and selflessness nonetheless. A volunteer appreciation event can show unpaid helpers how much they mean to the project and how much everyone appreciates what they've done. Look for a venue to hold the event, and make arrangements for table and chair rentals ahead of time, if necessary. Think about custom awards and personalized gifts in San Jose and Santa Clara for your volunteers for a unique touch, and continue reading for your volunteer appreciation event to-do list.
Find a Venue
In order to hold a nice ceremony for your volunteers, you'll first need to find a venue that's big enough for everyone. Start by getting a headcount and considering how much space you'll need for the event. Choose a location that's easy for everyone to get to. If you meet in the same place every day or every week, you already know that the whole team will fit. On the other hand, a nearby venue can make it feel like more of a special occasion, which might make the experience more meaningful for the volunteers you're appreciating.
Acquire Materials
Some venues have plenty of room for people but aren't equipped with seats, tables, and the like. If you're renting out an empty conference space for the event, plan in advance so you know if you need to bring your own chairs and tables or not. If the venue you had in mind isn't already prepared, you can always rent these kinds of materials. An appreciation event may backfire if you force your volunteers to stand throughout it, so think about what you might need well before the event is set.
Give Out Awards
It's nice to be able to give your volunteers a physical token of appreciation. Corporate awards and personalized gifts remind your volunteers of this appreciation every time they look at them. You can engrave each volunteer's name into a plaque or award, or you can make a line of identical awards for each volunteer to thank them for their contributions.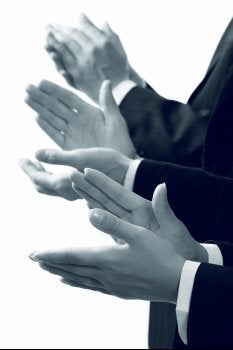 You can't get anything done if you don't have an entire team to work with every day, so it's a good idea to encourage attendance. Whether you're in the workplace, on a team, or managing a band, all of the necessary characters should be present. One way you can get everyone to commit to the project is by giving out awards and personalized gifts in San Jose and Santa Clara. This makes it clear that being present and part of the team is integral to the business or team's success as a whole, and winning employees can proudly display their custom awards. Read on and learn all about attendance awards.
Attendance awards are simple to design and order. Think about what you want the awards to entail before you put an
order in, so you can make sure your employees appreciate what you have to offer. An attendance award might include the recipient's name, a description of the award and why it's important, the company's name, and when the award was presented. A permanent, physical token of appreciation can serve as a reminder that keeps employees and teammates motivated all year long.
Archives
2018
2017
2016
2015
2014